Cunard Line Archival Collection 1880-2004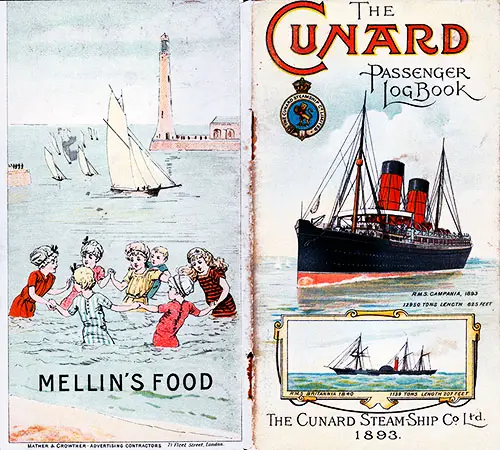 The GG Archives has extensive holdings in Cunard Line Ephemera from the 1880 through 2004. The Collection includes Passenger Lists, Steamship Tickets, Brochures, Menus, Periodicals, Books, Photographs and Miscellaneous Other Ephemera.
The Cunard Line's main services—New York-Southampton; New York-Liverpool; New York-London; New York-Bristol; Baltimore- Bristol: New York-Mediterranean; New York-Antwerp; New York-Rotterdam; Boston-Liverpool; Boston-London; Boston-Glasgow; Philadelphia-Bristol; Philadelphia-London; Montreal-Falmouth-London; Montreal-Bristol; U. K.- Mediterranean; U. K.-Levant and Black Sea; U. K.-French Ports.
Documents and Other Ephemera of the Cunard Line
Sorted in Date Order by Topic, Our Cunard Line Archival Collections include Passenger Lists, Vintage Brochures, Vintage Menus, Books, Immigrant Passage Tickets, and Other Ephemera.
The Cunard Line Fleet
Cunard Passage Contracts and Tickets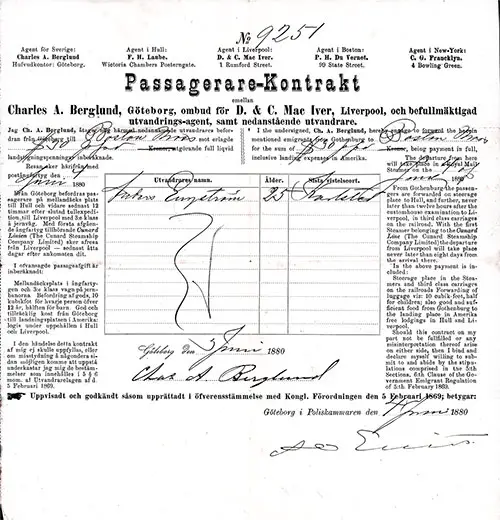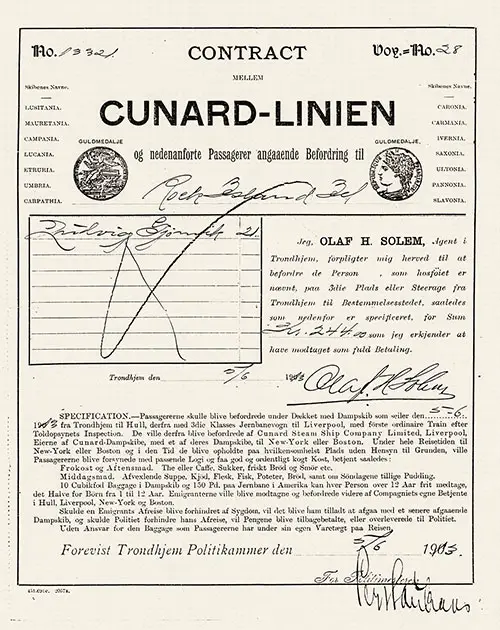 Cunard Immigrant Documents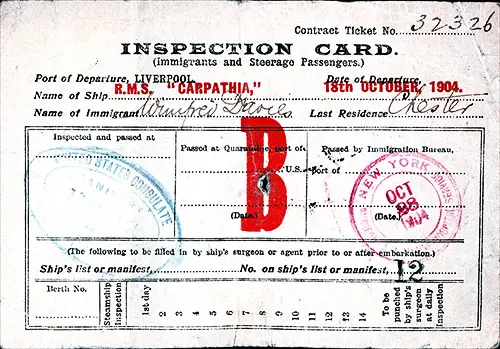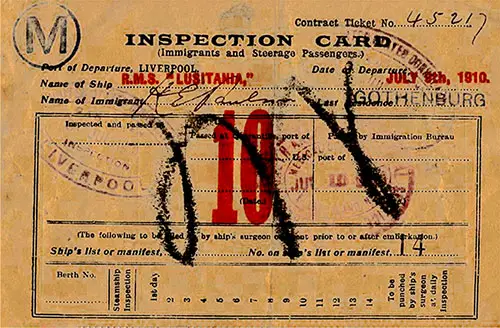 Brochures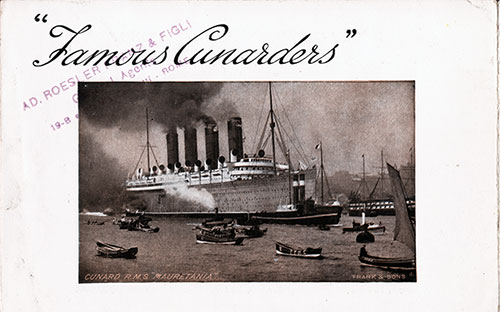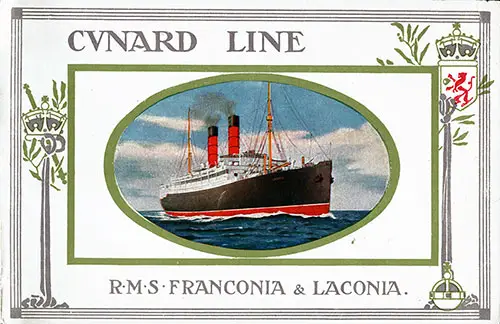 Passenger Lists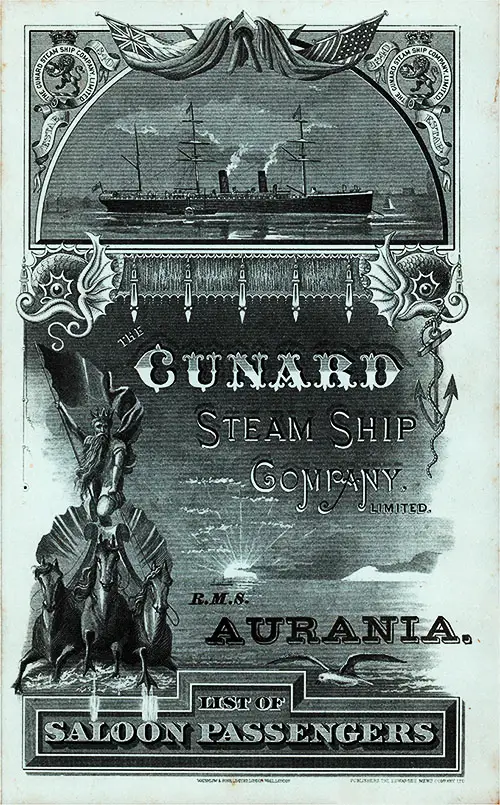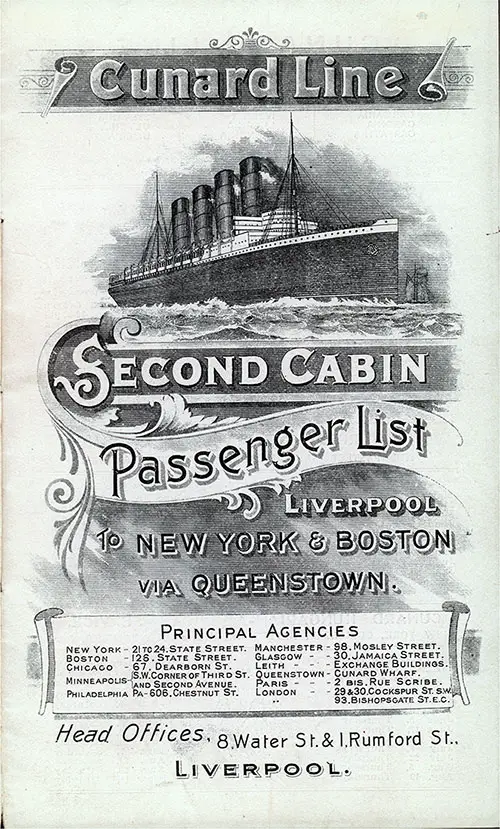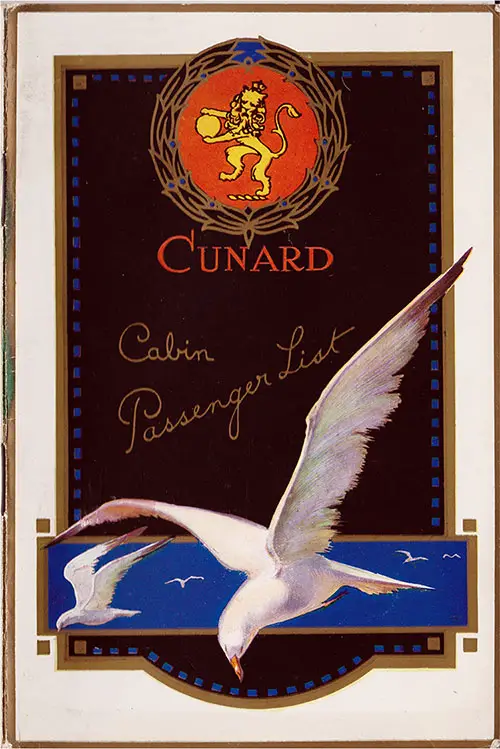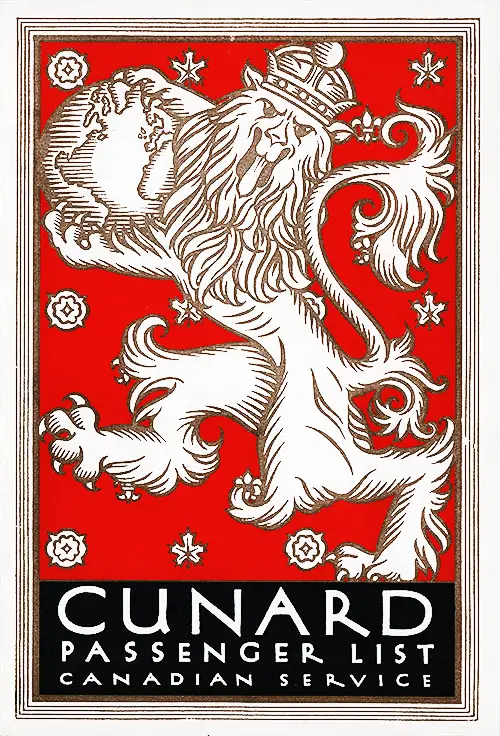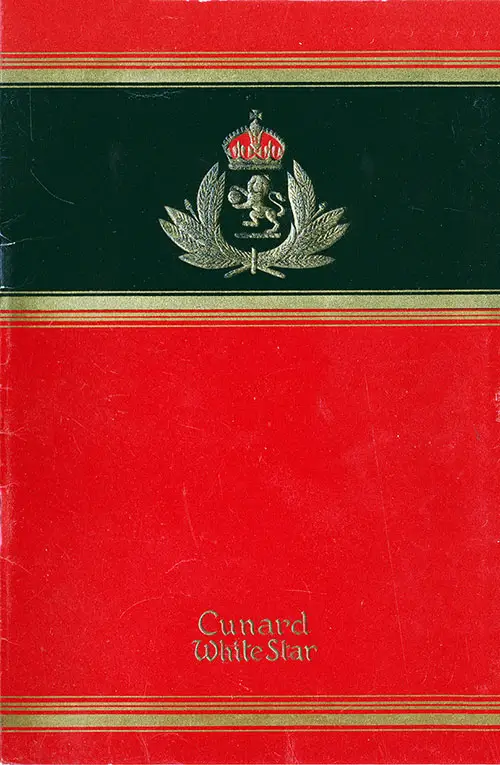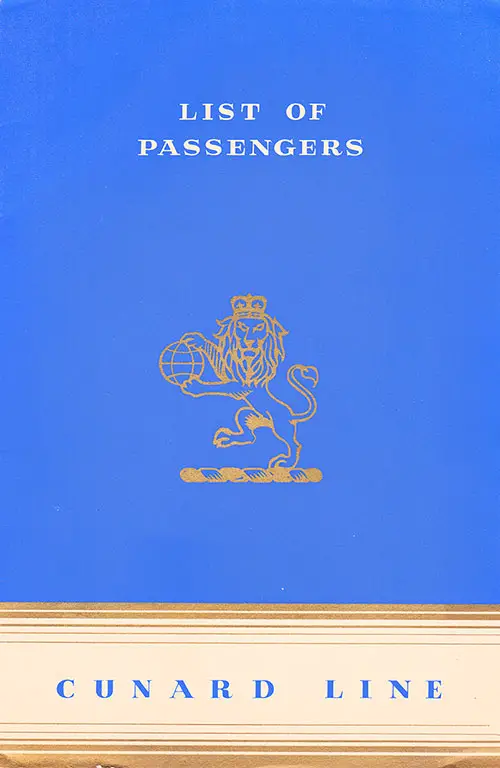 Periodicals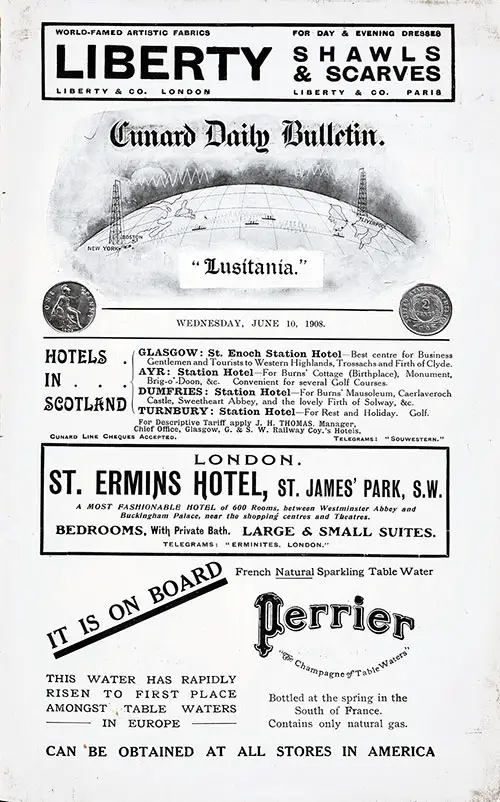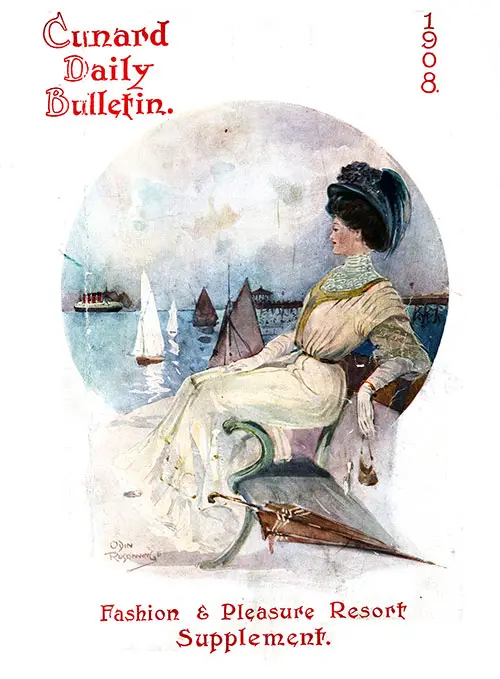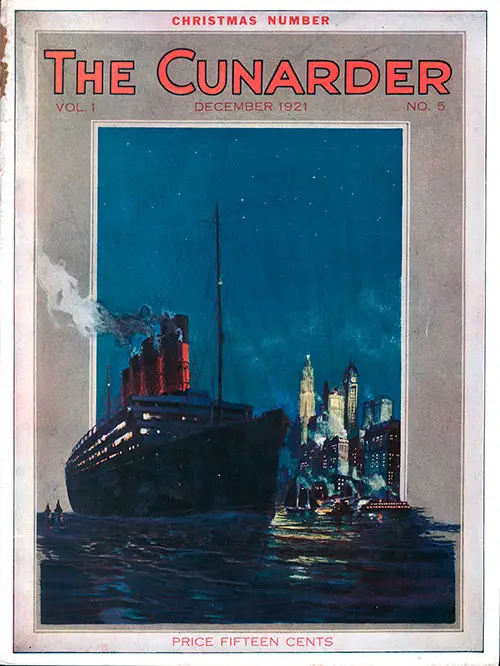 Concert and Event Programs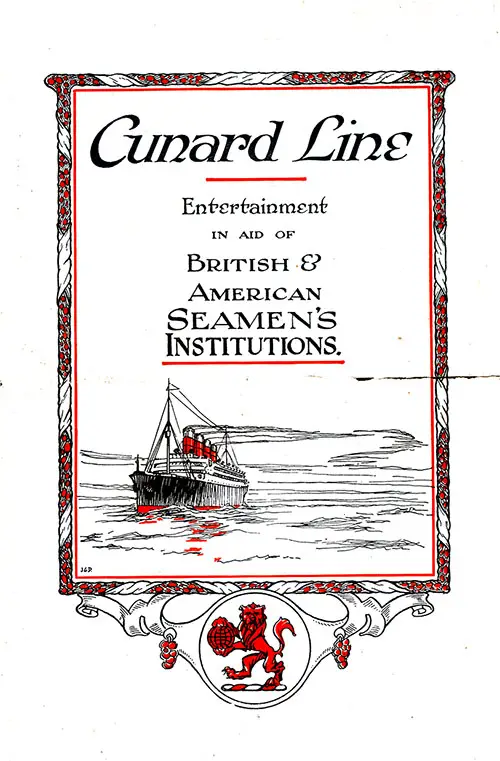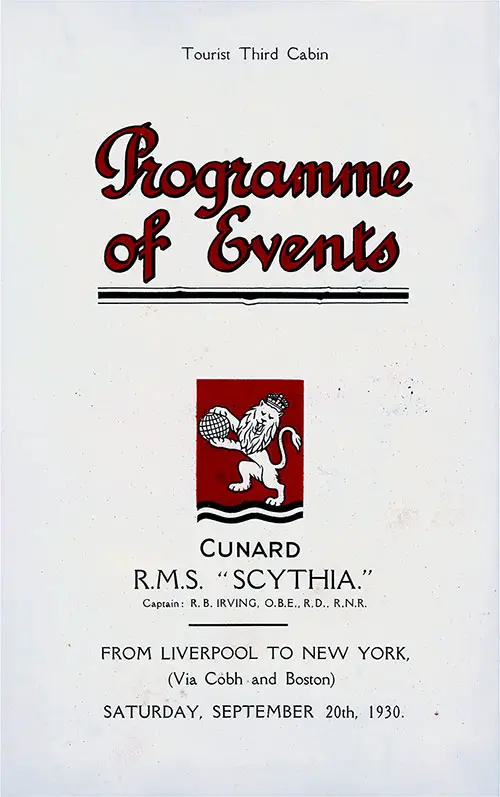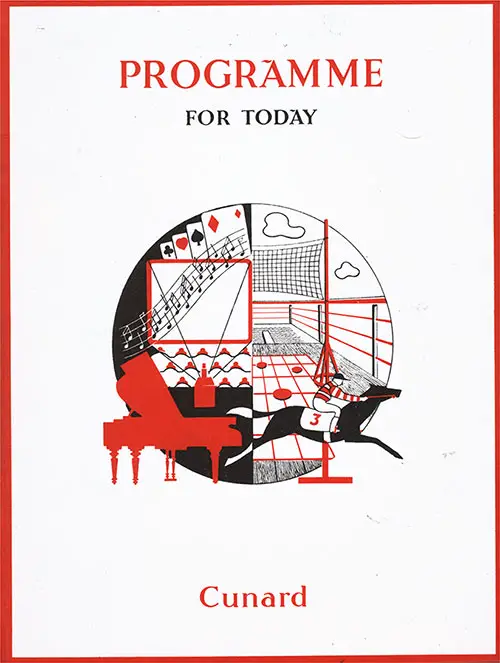 Menus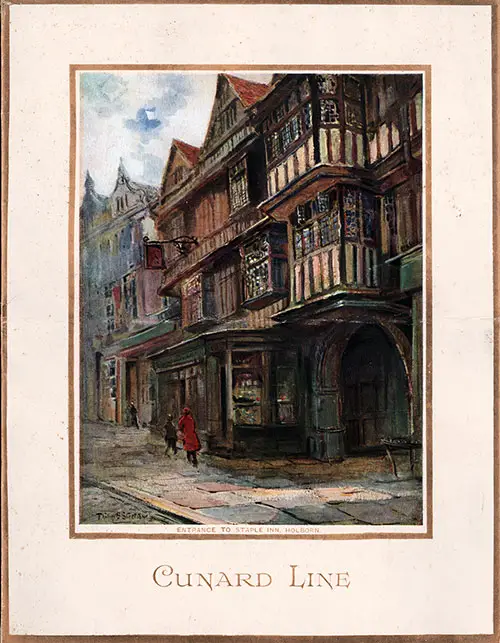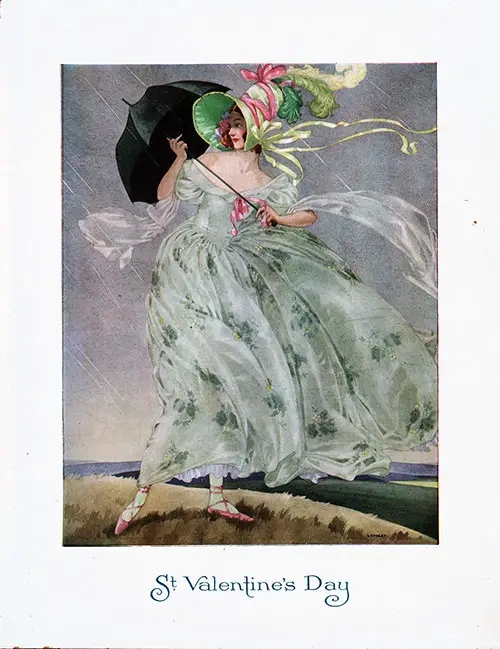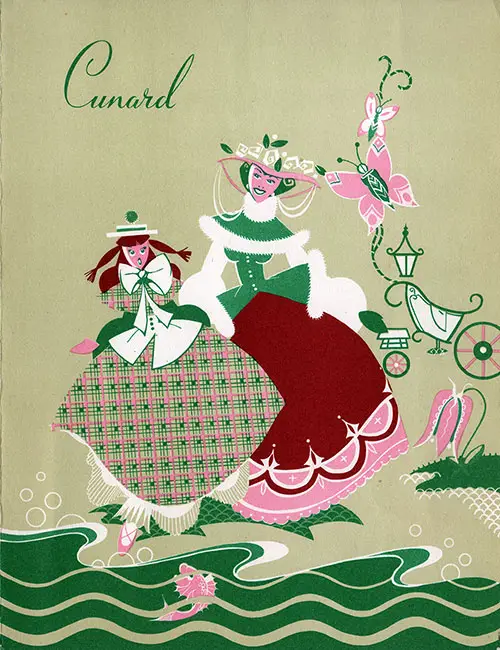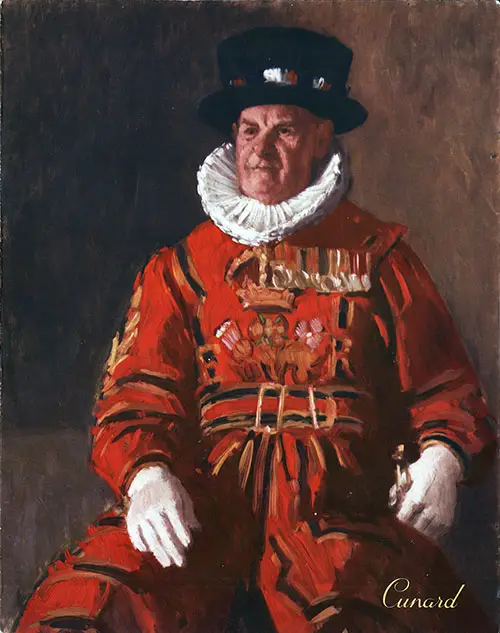 Books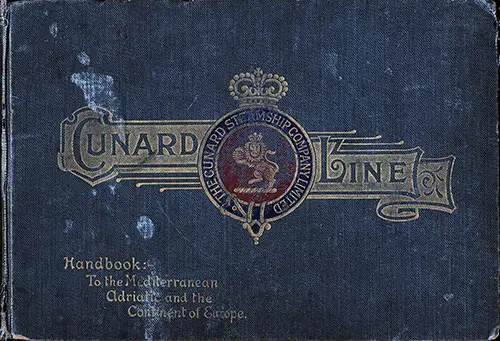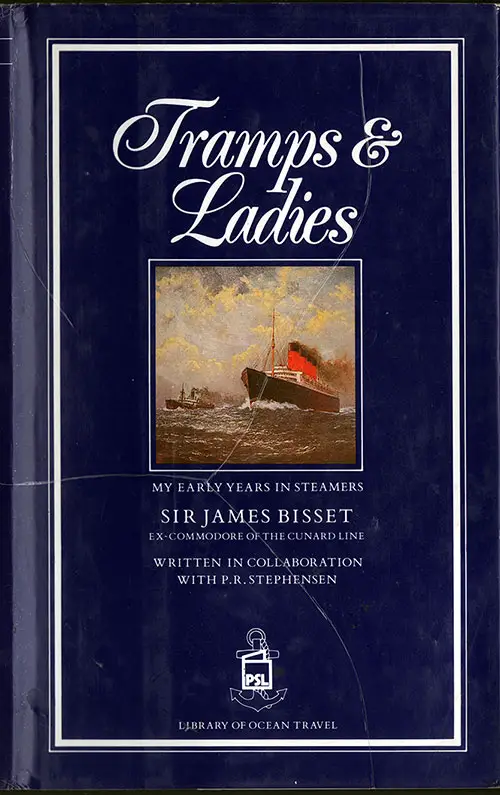 Other Cunard Articles