Cookbooks at the Gjenvick-Gjønvik Archives
Listing of the Cookbook Collection at the Gjenvick-Gjønvik Archives that includes ISBN or LC Number, Title, Author and Year of Publication. Includes Rare and Hard-To-Find Cookbooks including The Art of Rosette Cooking by Ursula Kaiser and Danish Home Baking by Karen Berg.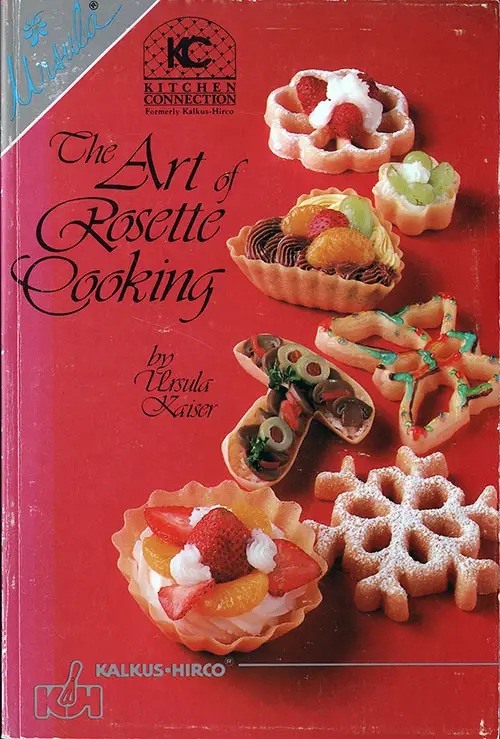 Her enthusiasm for fine dining pleasures reaches all ethnic groups. The many shapes and designs of the Kalkus-Hirco rosette irons, seasoned with the variety of batter recipes, opens the door to endless culinary creations for you, your family and guests to enjoy.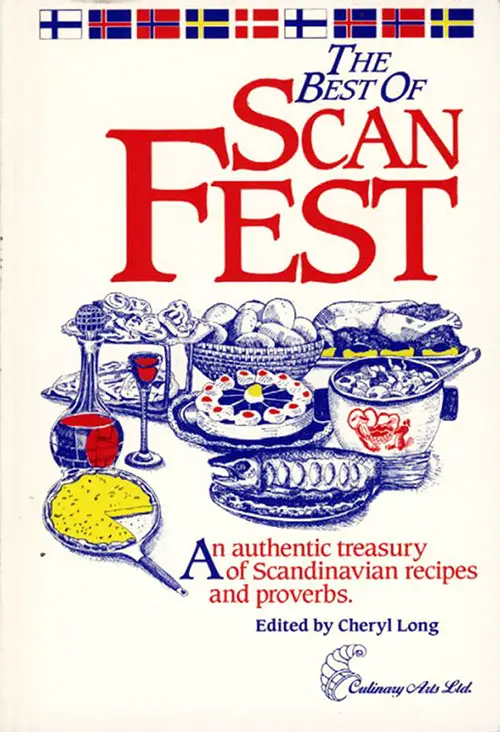 The Best of ScanFest presents authentic Scandinavian recipes from appetizers to desserts combining the culinary traditions of all five Scandinavian countries.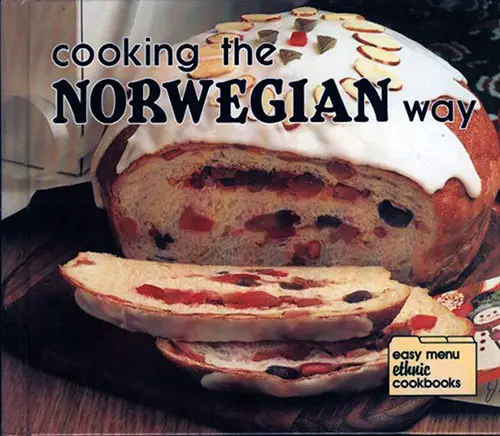 An introduction to the cooking of Norway, featuring traditional recipes such as fruit soup, Christmas bread, and rice pudding. Also includes a typical menu for breakfast, lunch, and dinner and several dishes from other Scandinavian countries.
Delicious recipes from Denmark covering their famous open-faced sandwiches, meat dishes and preparing whole meals in the Danish tradition.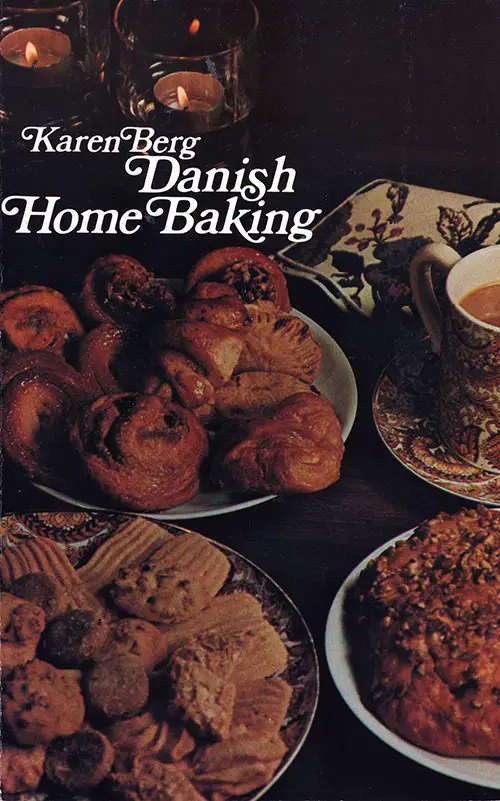 This book was originally published in Denmark and is a collection of authentic Danish recipes for baked goods of every variety.  It was written to introduce the English-speaking world to Danish home baking--of which the Danes are rightfully proud.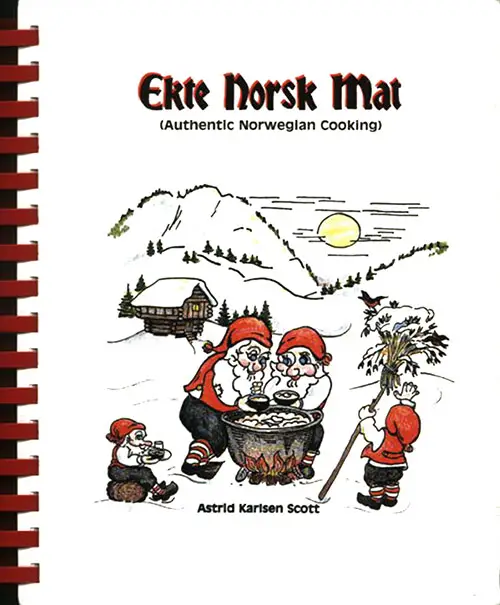 Ekte Norsk Mat (Authentic Norwegian Cooking)
You will love the format and recipes in this book, starting with the spiral binding that lets you lay the book flat while you prepare recipes in the Norwegian tradition.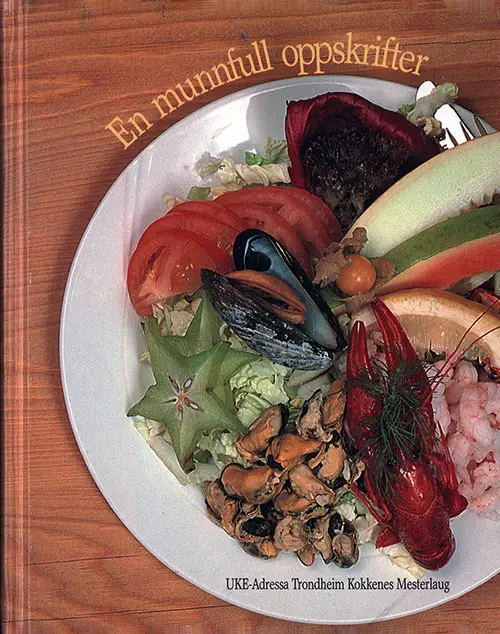 En Munnfull Oppskrifter (A mouthful of Recipes)
A mouthful of Recipes is a book about food as it is served in Trøndelag today. It is a book that is entirely made by cooks from Trønder, but it is not about traditional food as we know it.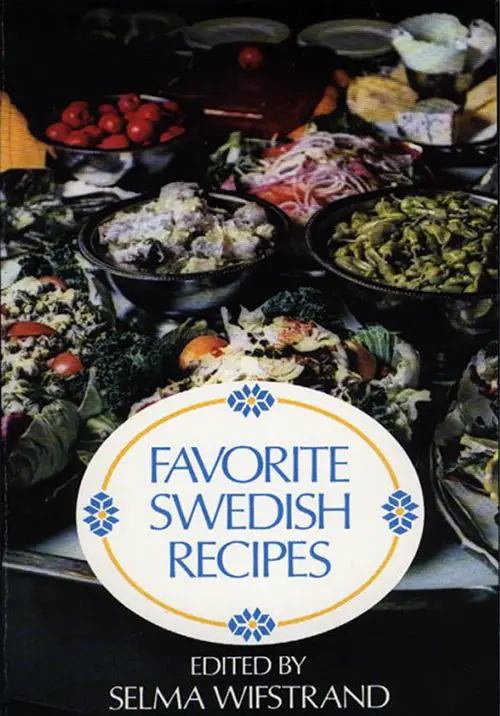 Delight family and friends with hundreds of the best Swedish dishes prepared right in your own kitchen. From typical smorgasbord items (pickled herring, creamed lobster, meatballs, etc.) to classic main dishes (roast lamb, baked eel, Lutfisk, etc.) to traditional breads and pastries. 200 easy-to-follow recipes for genuine Swedish foods.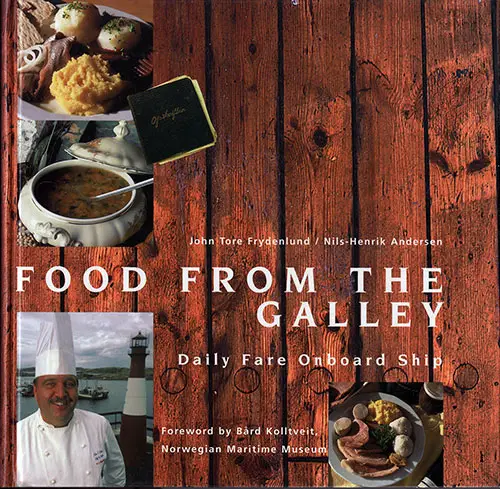 Food From the Galley: Daily Fare Onboard Ship
Book includes an introduction to Norwegian Maritime History and the food served onboard ship through history.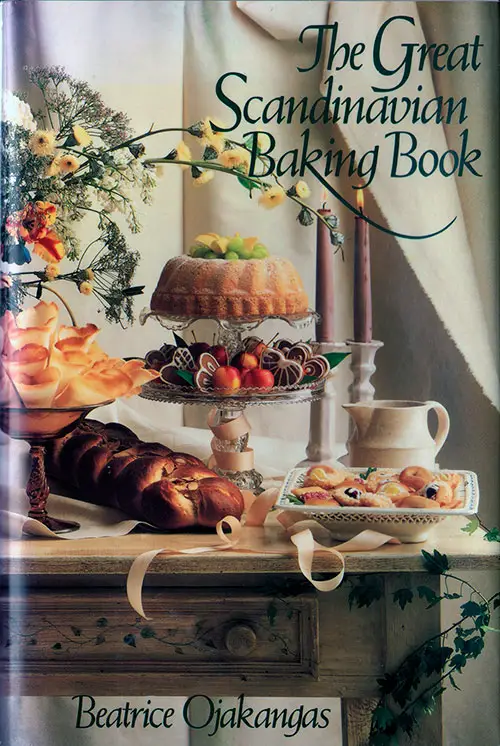 The Great Scandinavian Baking Book
Food is the heart of a Scandinavian home: scrumptious pies, delicate pastries, millions of cookies, and, of course, savory breads. Each country--Denmark, Norway, Sweden, Finland, and Iceland--has its specialty and no one goes hungry. In this mouthwatering collection, Beatrice Ojakangas calls on her own Scandinavian heritage and wide-ranging knowledge of baking to produce the definitive cookbook for this rich cultural heritage.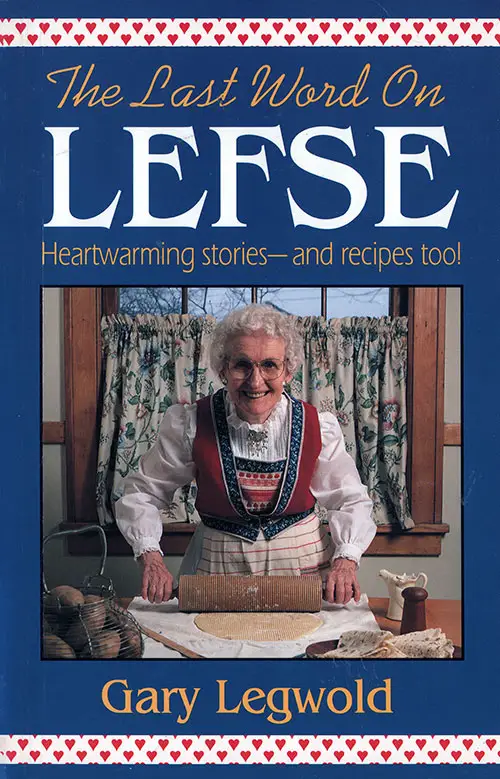 The Last Word On LefsE: Heartwarming Stories & Recipes Too!
Heartwarming Stories - and Recipes Too! The Last Word on Lefse is a joyous book dedicated to preserving the traditions of this Scandinavian festive food.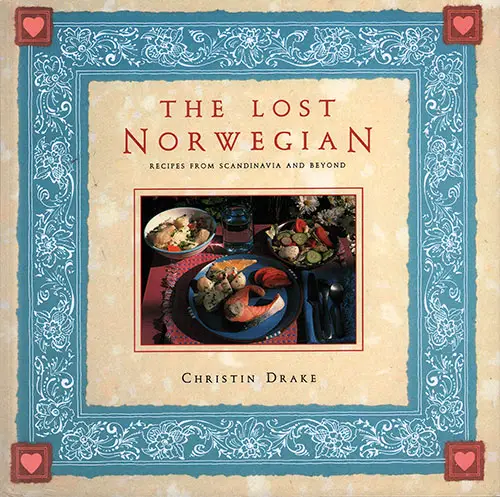 The Lost Norwegian: Recipes from Scandinavia and Beyond
Contains Menus and Recipes for every month of the year. Prepare sumptuous desserts like Marzipan Cake, Raspberry Bread Pudding with Meringue, and Danish Pastries. 129 Recipes.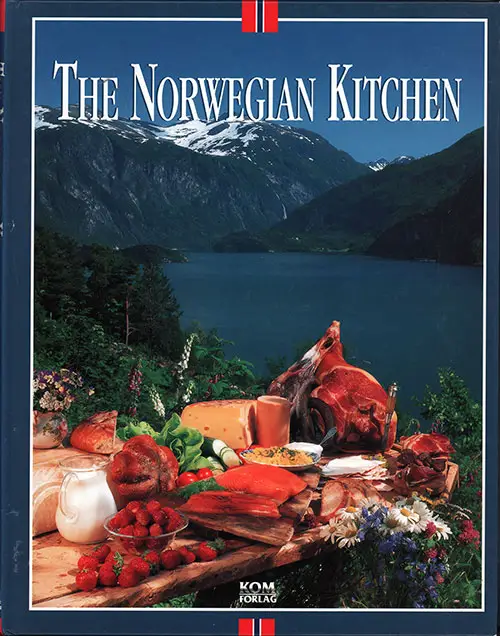 Lavishly illustrated cookbook with recipes from the Association of Norwegian Chefs. The book intermingles social and travel commentary with the recopies to provide additional context.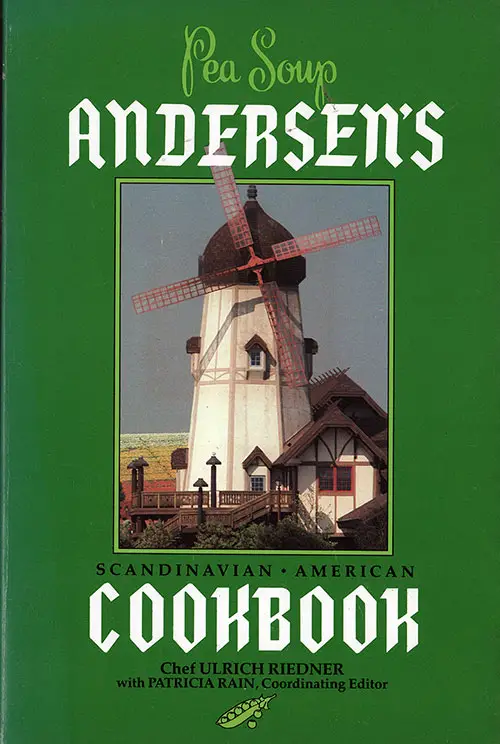 Pea Soup, Andersen's Scandinavian-American Cookbook
Over 2 million visitors annually enjoy the dining at Pea Soup Andersen's restaurants in California. Here is the story of the restaurant's history and popularity, along with favorite recipes, photos and illustrations.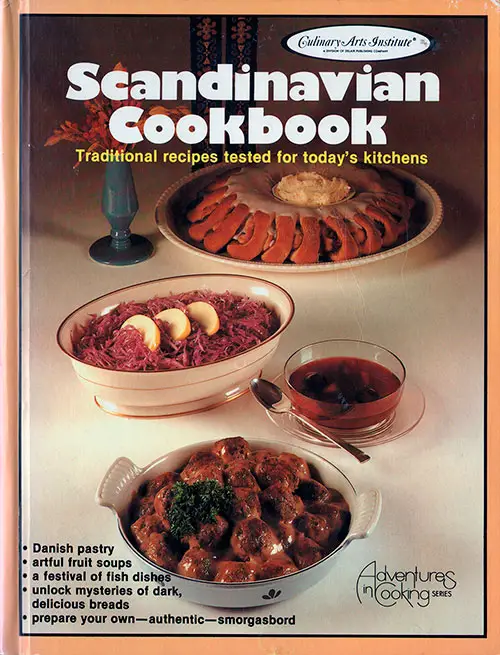 Scandinavian Cookbook: Traditional Recipes Tested for Today's Kitchens
It may seem from the pages that follow that the northern countries' menu is a heroic one, and so it is. With fare like this the hardy ancestors of modern Scandinavia conquered uncharted seas in their open ships and adventured boldly toward a new world.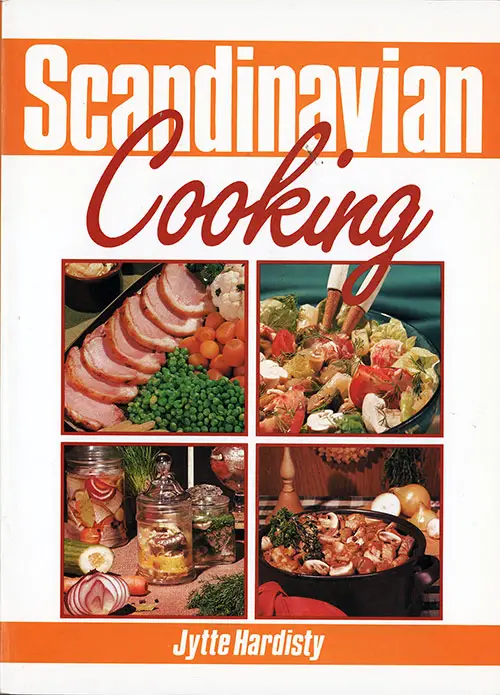 Jytte Hardisty provides us with recipes covering Norway, Sweden and Denmark with an introductory section about how and what Scandinavians eat, essential kitchen equipment for prearing Scandinavian dishes included in the book and a handy guide to weights and measures.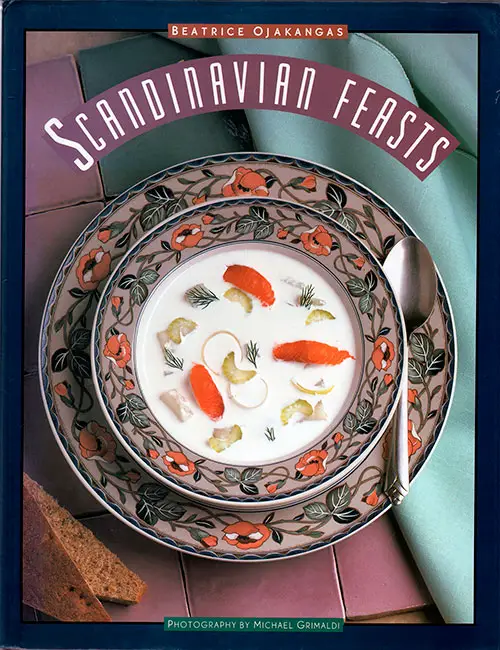 Scandinavian Feasts features the cuisine of Denmark, Norway, Sweden, and Finland, and it includes menus made up of a bounty of appetizers, drinks, smorgasbord, meats, fish, soups, vegetables, desserts, and baked goods.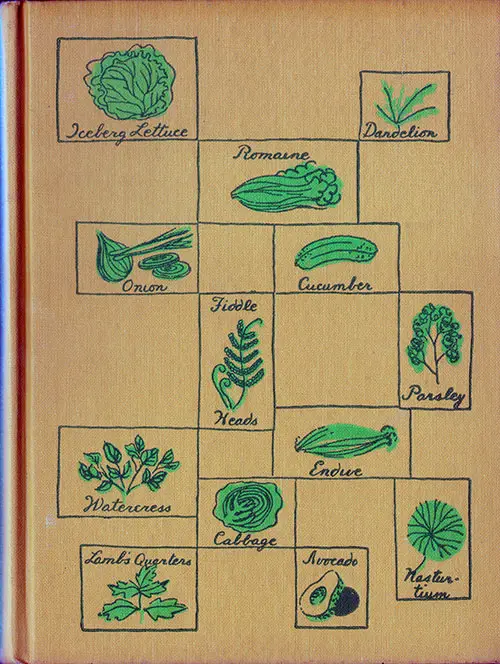 The Fireside Cook Book: A Complete Guide to Fine Cooking
Over 1,200 recipes and 400+ color photographs covering a wide variety of dishes as you will see just browing the table of contents. Generally, these recipes are basic enough for the movice cook will feel comfortable following the clear, easy to read instructions.