Navy Newsletters Archive
Navy Newsletters Available at The Gjenvick-Gjønvik Archives include the Norfolk Seabag; The Naval Reservist, and the WAVES News Letter.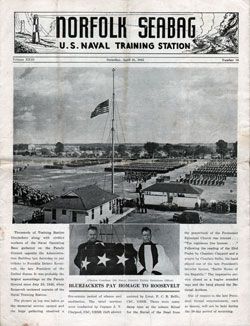 1945-04-21 Norfolk Seabag Newsletter
Top Story: Thousands of Training Station bluejackets along with civilian workers of the Naval Operating Base gathered on the Parade Ground opposite the Administration Building last Saturday to pay tribute to Franklin Delano Roosevelt, the late President of the United States.
Saturday, April 21, 1945, Volume XXIII, Number 16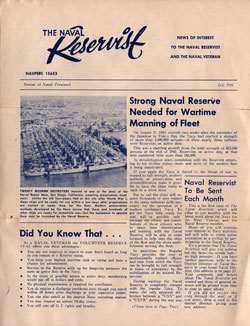 With approval of the Bureau of the Budget, this magazine is published monthly in Washington, D. C., by the Bureau of Naval Personnel for the information and interest of members of the Naval Reserve and all Naval Veterans. 1 July 1946 NAVPERS 15653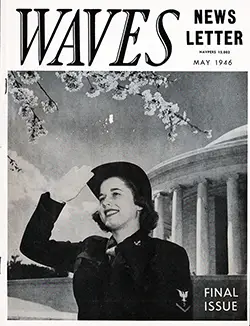 The May 1946 issue of the WAVES News Letter marks the publication of the thirty-sixth and final issue. Published by the Women's Reserve office in BuPers since April 1943 for the information and interest of all WAVES.
May 1946 Final Issue (NAVPERS 15,002)