Folk Costumes of Europe
Folk Costumes, also known as regional or national costumes, were traditional garments that express the wearer's identity through costume.  The folk costumes were quite common among various ethnic groups, notably the Nordic cultures. The outfits were designed for everyday occasions, traditional festivals, and formal wear.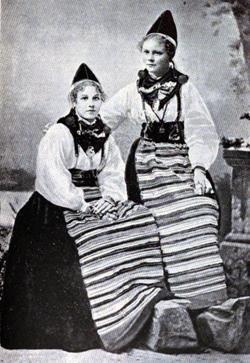 Folk Costumes from Dalarna, Sweden
Formerly, every province throughout Sweden had its own distinguishing costume which was worn by all the inhabitants. But Sweden is now fast becoming cosmopolitan as well as the rest of Europe and the lover of the picturesque sees with regret that these pretty costumes are worn less and less every year.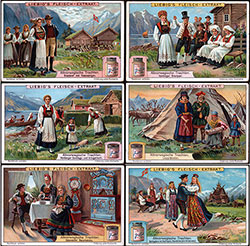 Folk Costumes - Liebig's Extract Trade Cards 1900s
Early 1900's German Advertising Trading Card set featuring Old Norwegian Folk Costumes or Bunads from Liebig's Fleisch - Extrakt (Meat Extract). These lithographic art cards are very rare and popular with collectors.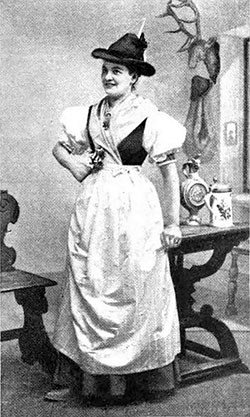 The Peasant Costumes of Europe circa 1900
The history of a nation is written in the faces of the people and the costumes they wear. It records the degeneration and development of style; the men of the cities became uniform and cosmopolitans while the rural folks tend to retain their ethnic characteristics.