Ladies' Hats

and Headwear 1880s-1930s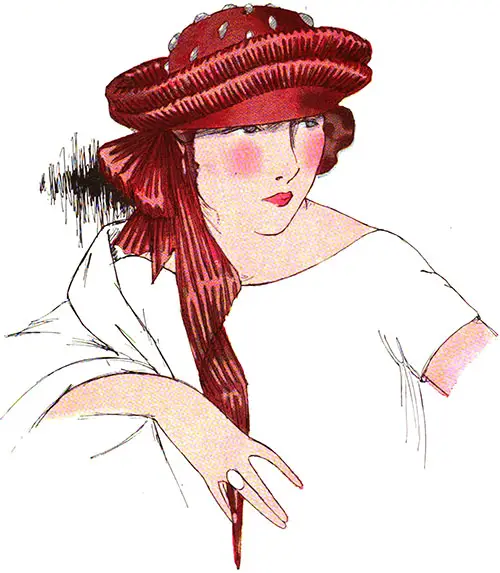 Hat fashions change so often and so radically, usually necessitating that the hair is worn differently, that any girl or woman needs the design of the newest hat best suited to her, or ideas on how she can make over last year's hat, or how she can make her hat.
Headwear idiosyncrasies in form and feathered adornment unknown to nature seem to have been laid on the shelf, for in the fiber and body of the hat must you look for novelty.
While braiding, beading, embroidery, and other artistic handwork have been utilized to make unique and beautiful hats for some time, leather is also used in the making of hats.