Interesting Facts (And Factoids) About Steamships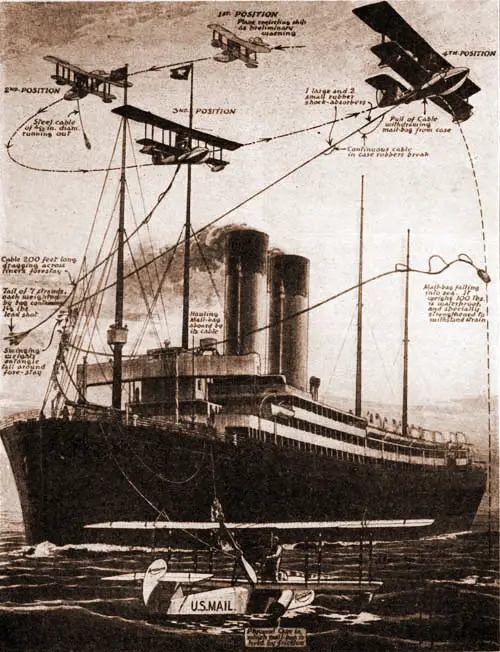 Quick Links to Interest Facts About Steamships, Etc.
Cunarders Often Turned into Motion Picture Studios
Scarcely a week passes without some large film company shooting scenes on one of the big Cunarders as they lie at their piers on the North River, New York. The company gladly lends its aid to the work.
Eugene O'Brien made part of "The Wonderful Chance" on the Caronia; Norma Talmadge filmed scenes for "The Branded Woman" on the Berengaria (ex—Imperator) ; Constance Talmadge made part of "A Woman's Place" on the Mauretania; Tom Moore "shot" scenes for his "Made In Heaven" on the Caronia, and Marguerite Clark finished "Scrambled Wives" on the Aquitania.
For these scenes, the film company usually supplies its own ship's officers and seamen. but when the directors come shorthanded the ship's crew fills up the gaps. "Made in Heaven" pressed fifteen of the Caronia's crew into service. including several good-looking stewardesses who impersonated Irish immigrants.
Motion picture directors also come to the steamers for immigrant types, the Mary Pickford company's cameraman getting several reels on the Berengaria and the Aquitania for use as needed in future productions.
Thus the ship is the new field for the photographer. It furnishes an endless variety of unusual pictures. Types from all parts of the world can be found in New York's Chelsea Piers.
The Nautical Gazette, 28 May 1921, p. 706