Genealogy and Family History Books
Index to the Catalogued Genealogy Book Collection at the Gjenvick-Gjønvik Archives listing by ISBN / LC Number, Title, Author and Year of Publication.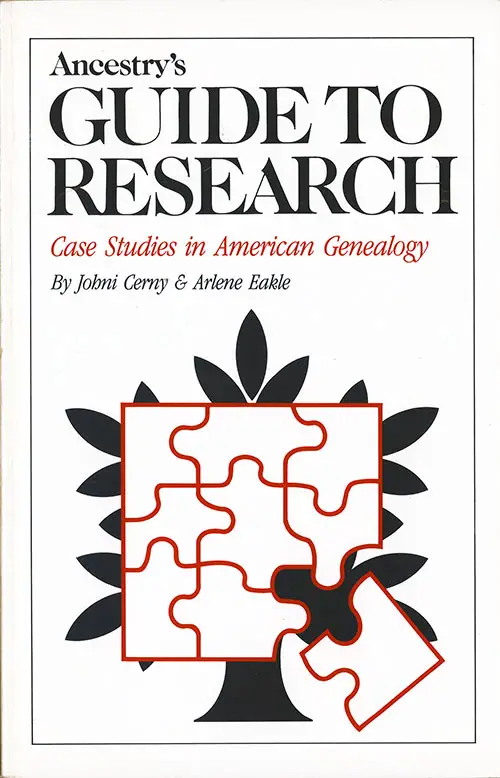 The perfect guide for your journey into the past. A complete and insighful guide for family research.  For the beginning genealogist, there is no better plan to begin the hunt for ancestors.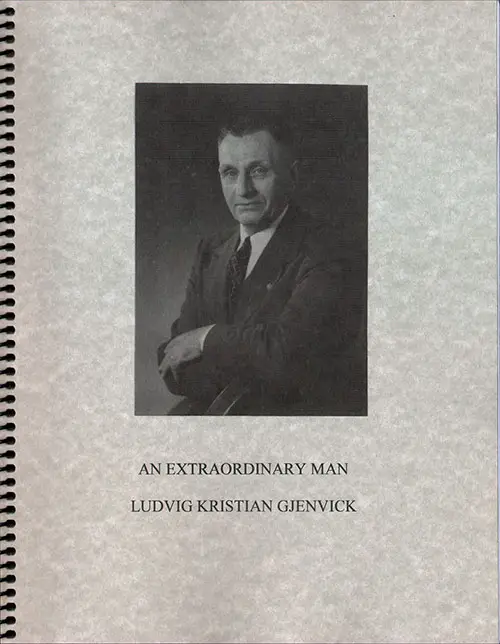 An Extraordinary Man: Ludvig Kristian Gjenvick
For several years three boxes of documents concerning my father's early life sat on a closet shelf. Concerns of the present took precedence over curiosity of what was in those boxes. At last I set aside time to inventory the contents of the boxes and what a gold mine of information I found.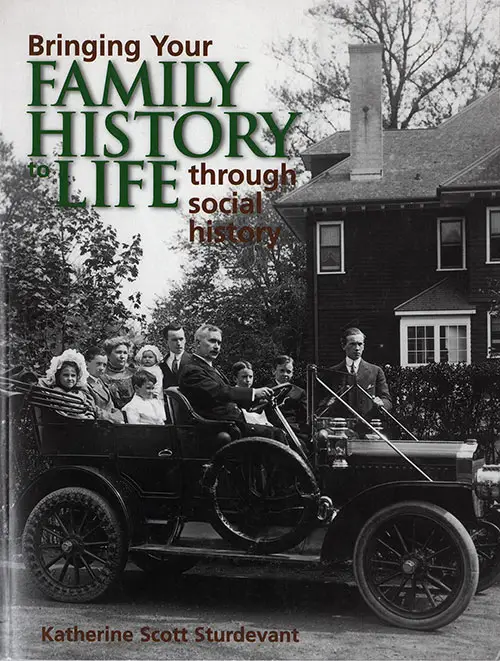 Bringing Your Family History to Life Through Social History
Katherine Scott Sturelevant shows you how to use social history—the study of uordinary people's everyday lives"—to add depth, detail, and drama to your family's saga. She'll provide you with the instruction you need to accurately investigate your family's unique history.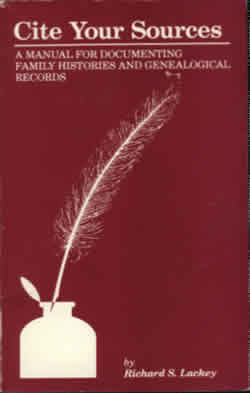 A manual for Documenting Family Histories and Genealogical Records. A How-To book providing clear and uncomplicated instructions for documenting your family history research that will prevent future generations having to redo your research due to poor or non-existent citations and notes. Get this book and document your research properly.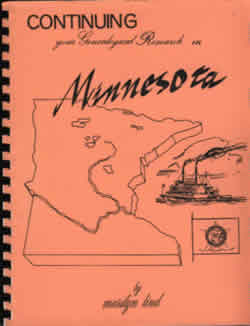 Continuing Your Genealogical Research in Minnesota
While this book pre-dates the modern search-engine based research, it provides context and information on the how and where sources are kept in Minnesota.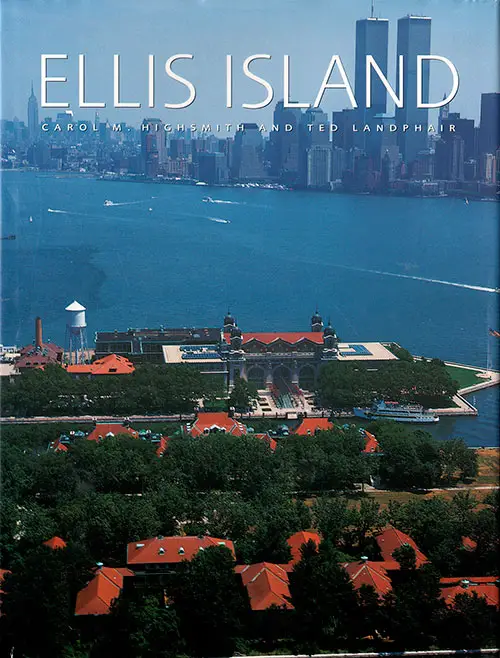 Ellis Island (Highsmith & Landphair) - 2000
Carol Highsmith's lens and Ted Landphair's words record the results of the Ellis Island restoration, in-cluding the unforgettable exhibits that bring back haunting memories of relief and joy that accompanied the successful completion of the grueling registry process.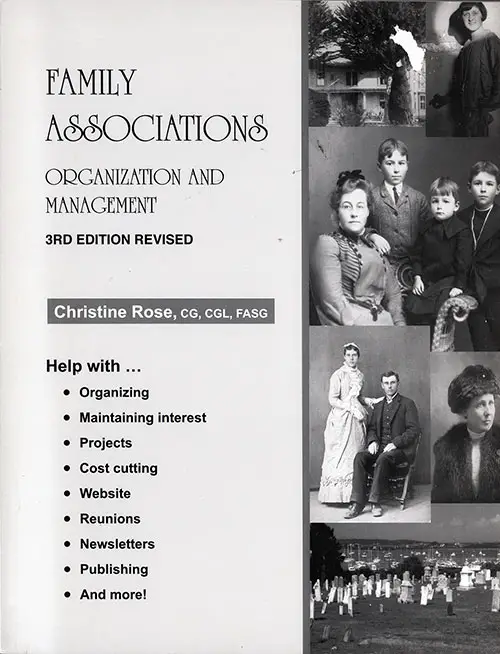 Family Associations: Organization and Management
Discusses how Family Associations are formed with sample By-laws, filing systems, and ways to assist members.  Concrete ideas are offered for handling and increasing renewals.  Cost cutting methods, fund raisers, keeping interest up, and advertising are included. Presents topics on Family Newsletters, Publishing Books, Family Gatherings, and Websites.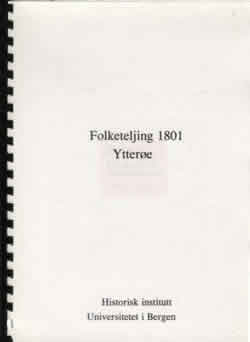 Folketeljing 1801 Ytterøe, Norge
Book contains the 1801 Census for Ytterøe, Nord-Trøndelag, Norway in a A-4 (approximately Legal-Sized US format) that makes it handy for lookups and you have a permanent record of that important census.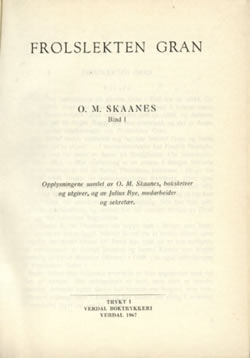 Book includes the Gran Family Tree covering Ann Oline Johnsdatter Valum, wife of Johan Laurits Gjønvik. (see page 333)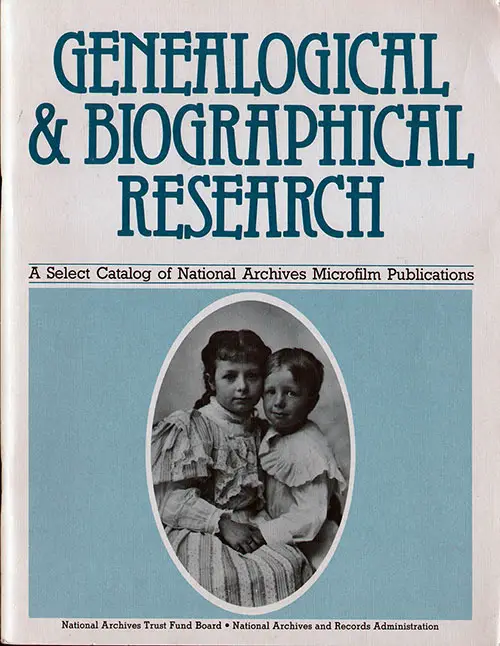 Genealogical and Biographical Research: A Select Catalog of National Archives Microfilm Publications
This catalog lists records published on microfilm by the National Archives and Records Administration (NARA) that are useful for genealogical and biographical research. Extensive searches were made of available microfilm publications to select those that contain the most valuable information about individuals.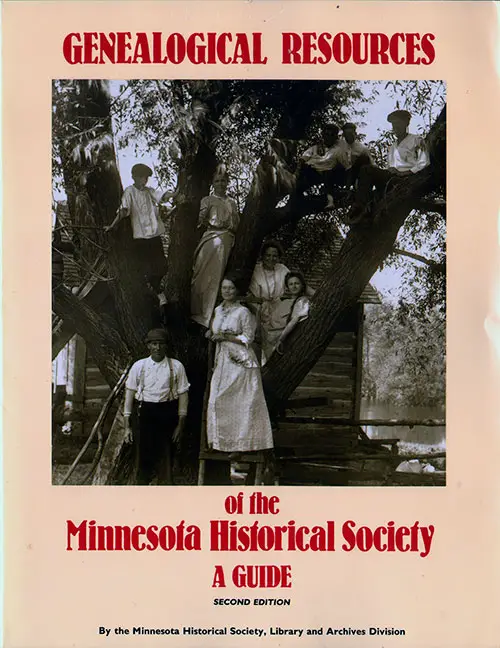 Genealogical Resources of the Minnesota Historical Society
Genealogical Resources of the Minnesota Historical Society: A Guide is an essential tool for all genealogists researching Minnesota family and local history. High-lighting the many and varied holdings of the MHS, this second edition features a lengthy, annotated listing of resources in more than fifty useful subject areas.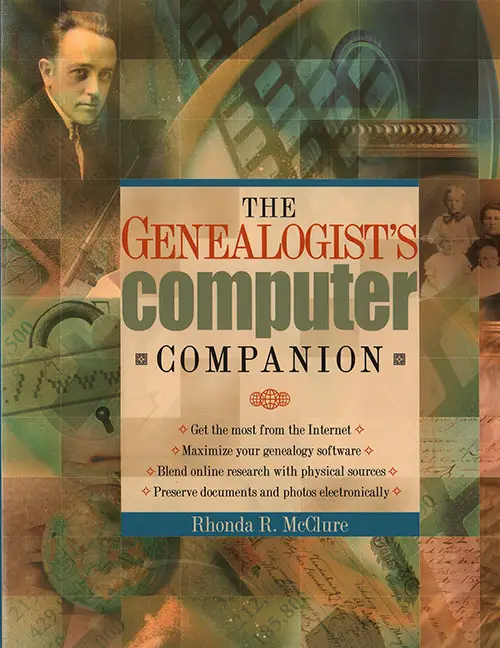 The Genealogist's Computer Companion
Explains how to use the computer, the Internet, and genealogical software to trace one's family history.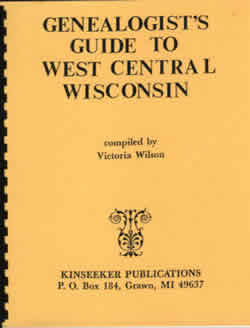 Genealogist's Guide To West Central Wisconsin
Pamphlet dedicated to finding genealogical information in West Central Wisconsin in the pre-computer search days. Still useful in provided background information. Remember, not all records have been digitized and available online.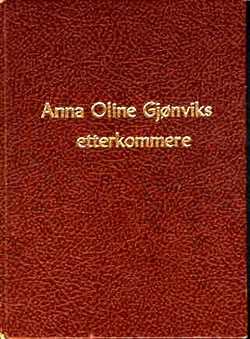 Anna Oline Gjønviks Etterkommere
Familien Gjønvik, The Gjenvick Family - Book with Genealogical information for family members of Johan Lawrence Gjønvik mixed with the family associated with his wife, Anna Oline Gjønvik.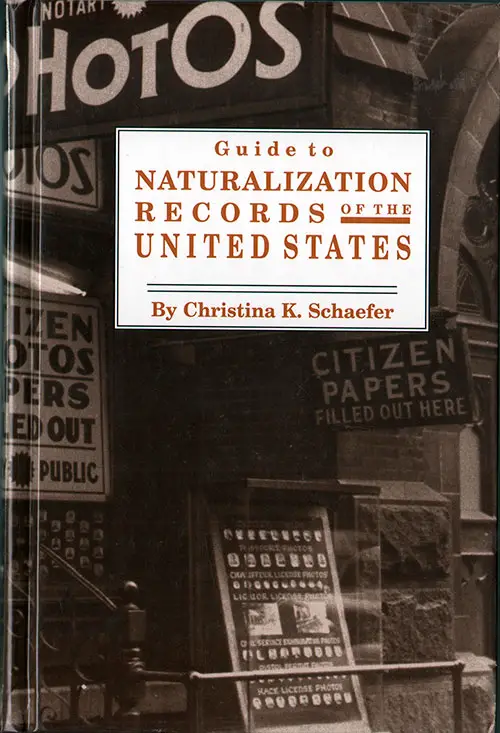 Guide to Naturalization Records of the United States
Explains how to locate and obtain family records and documents from libraries, family history centers, archival reposititories, microfilm, and the Internet. Focused on Research in the United States.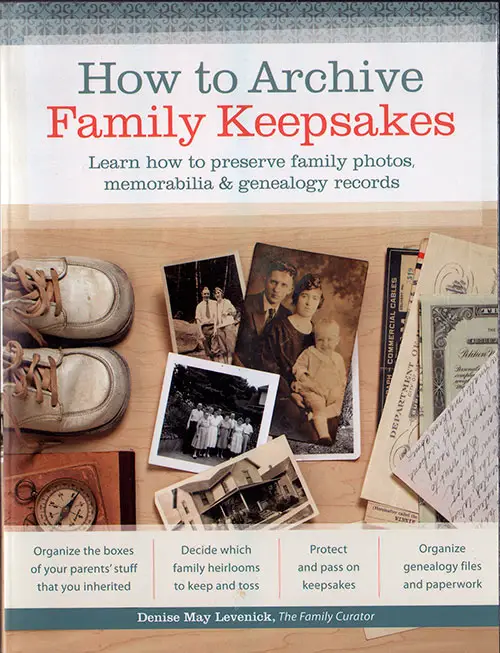 How To Archive Family Keepsakes
In every family someone ends up with Mom's and Dad's "stuff'—a lifetime's worth of old family photos, papers, and memorabilia packed into boxes, trunks, and suitcases. This inheritance can be as much a burden as it is a blessing. How do you organize your loved one's estate in a way that honors your loved one, keeps the peace in your family and doesn't take over your home or life? How to Archive Family Keepsakes gives you step-by-step advice for how to organize, distribute, and preserve family heirlooms.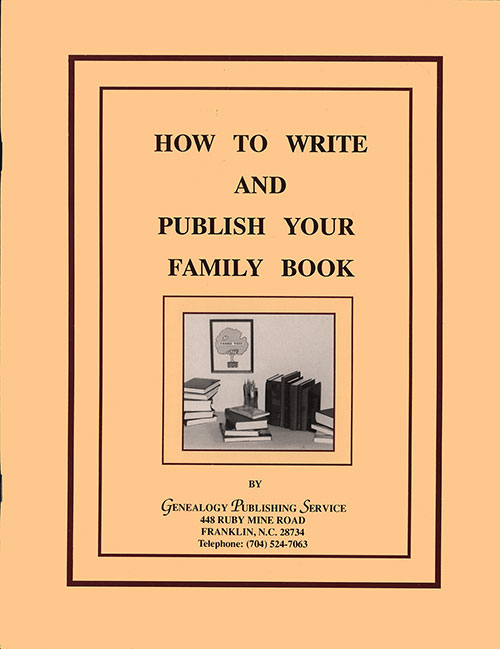 How To Write And Publish Your Family Book
Written just as Computer technology and programs were becoming more common place. Still useful for the general inforamtion and how-to guide. Microsoft Word templates can now help you with the formating -- this publication will get you started in the right direction.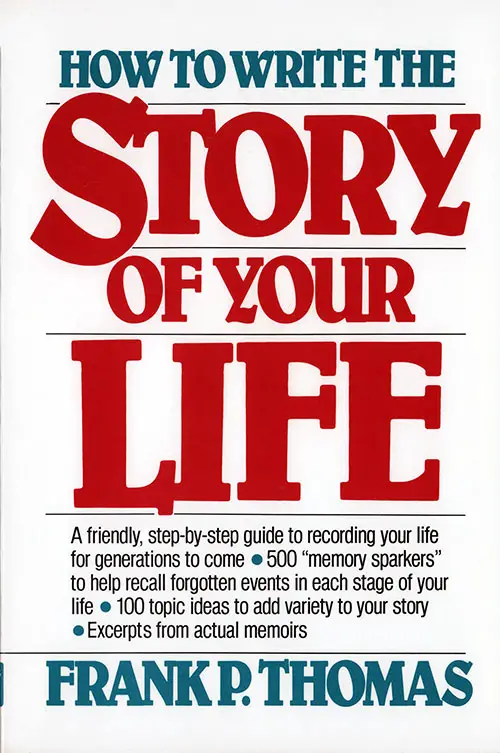 How To Write The Story of Your Life
This is a friendly guide that makes memoir writing an enjoyable undertaking for writers and non-writers alike. It includes topics ideas and excerpts from actual memoirs.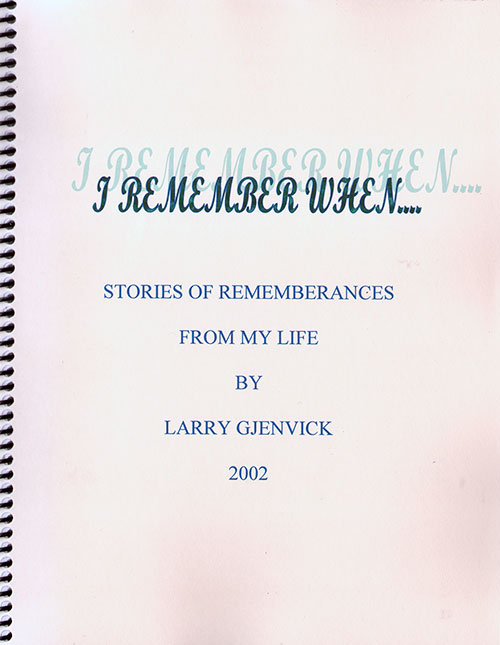 I Remember When... Stories of Rememberances From My Life
Topical storytelling covering childhood, service in the Navy during World War II, St. Olaf College on the GI Bill, Jobs that he had and experiences while employed. Also covered family members, faith, retirement, vehicles and health matters.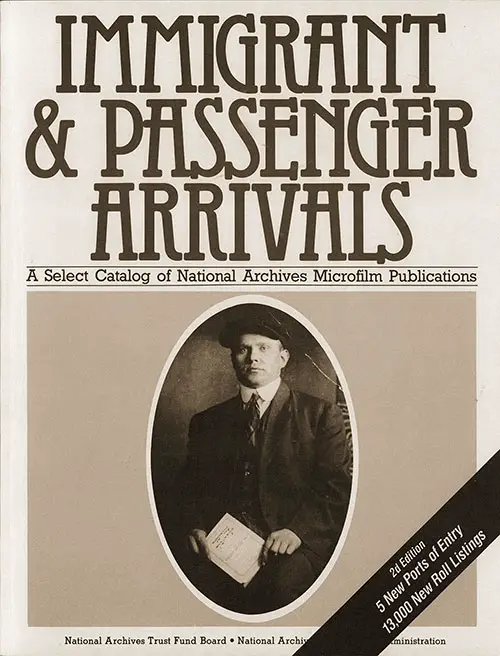 Immigrant & Passenger Arrivals
This edition added five new points of entry -- Detroit, Glaveston, San Francisco, Seattle and St. Albans (VT). They also added new indexes for Publication by port, title and publications including in the holdings of each Regional National Archives branch.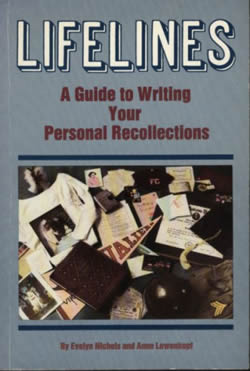 Lifelines, A Guide to Writing Your Personal Recollections
Lifelines tells the reader how to get started, how to interview himself or herself about the their lives.  The authors propose ways to construct a family history, how to interview family members and they offer practical advice on writing the personal history, editing the notes, improving the interviews and putting the book together.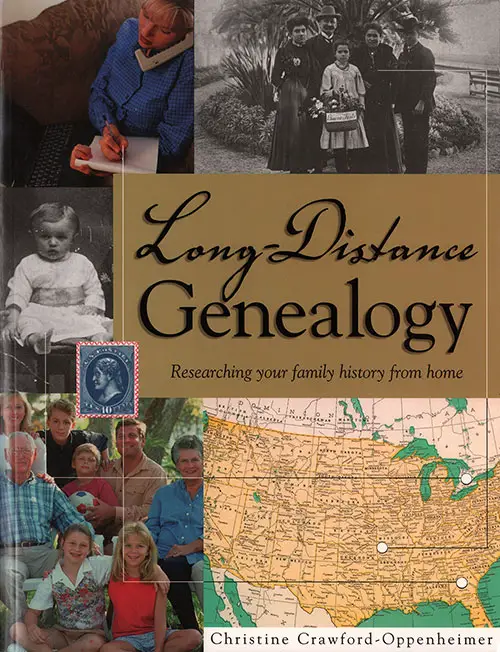 Long-Distance Genealogy: Researching Your Family History From Home
Whether the distance between them is two hundred miles or two thousand, every genealogist faces the challenge of gathering information from sources that they can't visit in person. This book is designed specifically to help "armchair researchers" access records and publications from afar, while providing techniques for overcoming problems associated with the process.
Managing a Genealogical Project
Managing a Genealogical Project is like no other book on the market. It's not a how-to book but rather a book that focuses on a particular method of organizing research materials. By means of a unique system of organization, it takes you from the preliminary note-gathering stage of your research to the final presentation of your work in the form of a report or a book. This system, an outgroth of the Dollarhide System for Genealogical Records, enables you to manage a geneaological project with maximum ease and efficiency.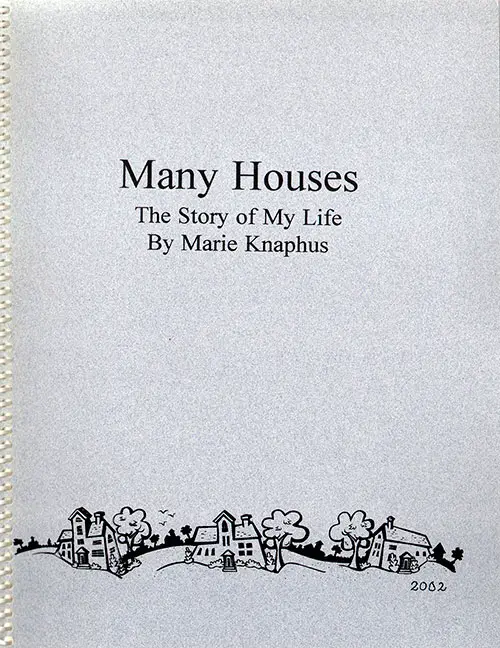 Many Houses: The Story of My Life
I have written this book mainly for my children and grandchildren. As I have grown older I have come to appreciate the value of family history. I wish I had asked more questions of my parents in regard to their early lives. Hopefully this book will help my family better appreciate the roots from which they came.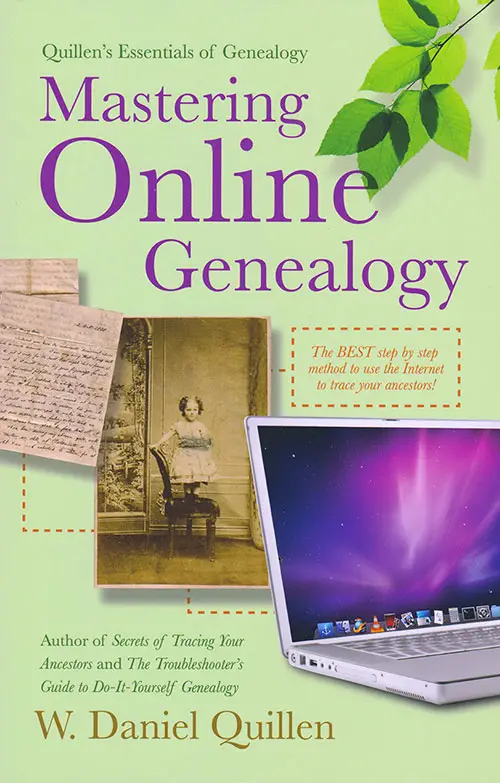 Mastering Online Genealogy covers the use of computers and the Internet to successfully do your own genealogical research. Quillen shows readers how to use the Internet as an effective genealogical research tool.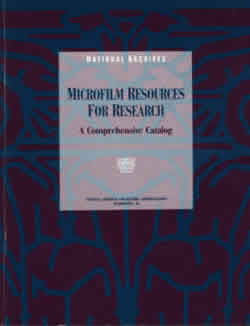 Microfilm Resources for Research: A Comprehensive Catalog
A comprehensive catalog that lists the microfilm publications by record group is available, as are catalogs for the Federal population censuses from 1790 to 1930 and subject catalogs that list publications by topic and provide roll-by-roll lists of contents.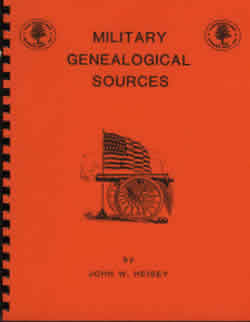 Predates the Search-Engine technology, but still very useful to help point you in the right direction. Might give you some additional ideas to try in locating those hard to find records and alternatives when records were detroyed (as in the World War I records).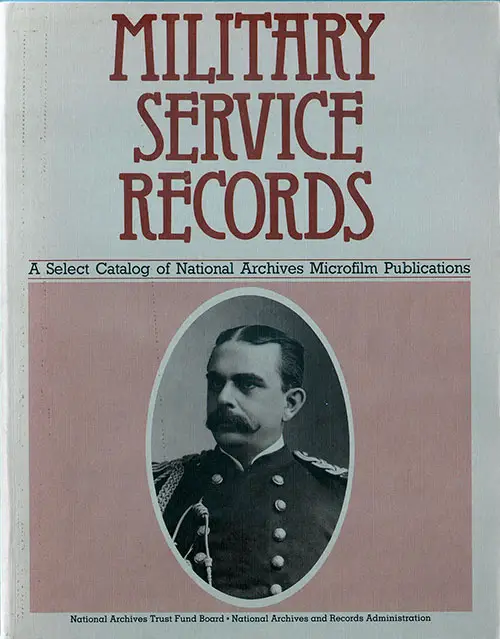 The National Archives and Records Administration (NARA) is the official repository for records of military personnel who have been discharged from the U.S. Air Force, Army, Marine Corps, and Navy. Those records available for public examination at the National Archives are a valuable source of information about an individual's military service, family, and medical history. These records can also be used to study military and social history.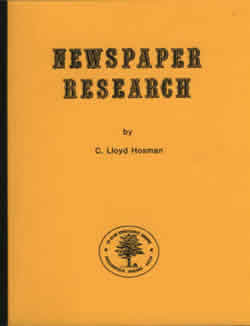 Provides an introduction to researching newspapers, written prior to the modern computer technology and search engines. The pamphlet does help you formulate what questions to ask to make your research more productive.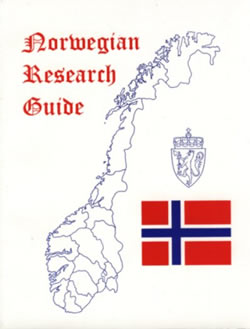 An essential guide to researching your family history in Norway, tracing relatives can be difficult, but this book does provide some ideas of getting around barriers and understanding naming conventions and patterns.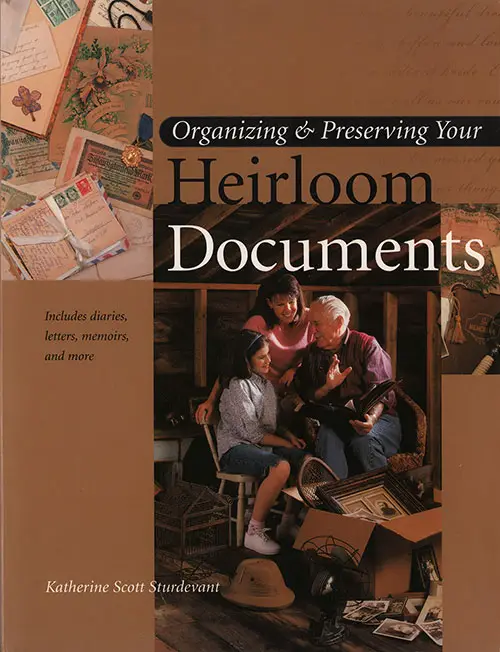 Organizing & Preserving Your Heirloom Documents
Diaries, memoirs, letters, papers, and memorabilia from your relatives and ancestors provide you with the opportunity to be the keeper and teller of your family's life story.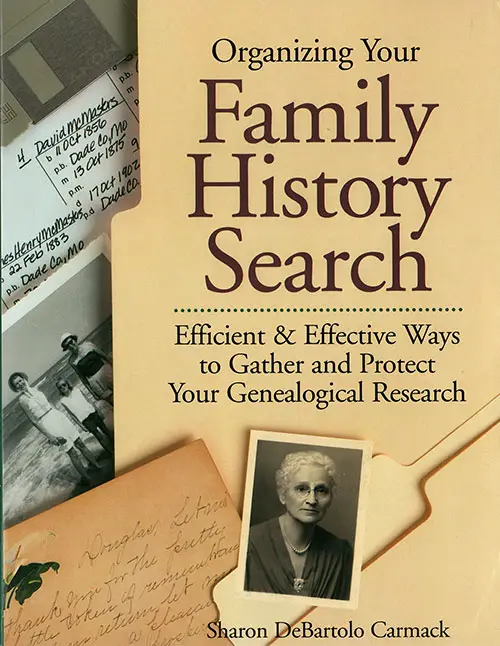 Organizing Your Family History Search
At last, a book to help you organize your genealogical research! In this friendly and practical guide, professional genealogist, Sharon Carmack shows you how to reduce the ever-mounting piles of papers, books, and other materials, so you can spend more time researching and less time hunting for information lost somewhere on your desk or computer.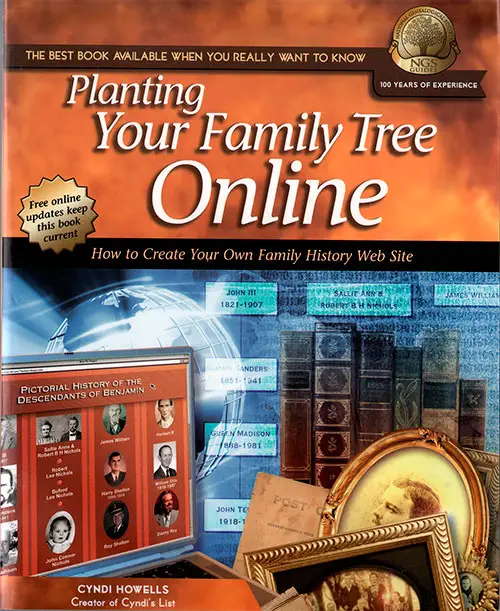 Planting Your Family Tree Online
Planting Your Family Tree Online, written by the creator of "one of the best genealogy sites on the Web" (Smithsonian Magazine), takes you step by step through the process of creating your own Web site to honor the memory of your ancestors. This is not a technical manual on computers or the Internet.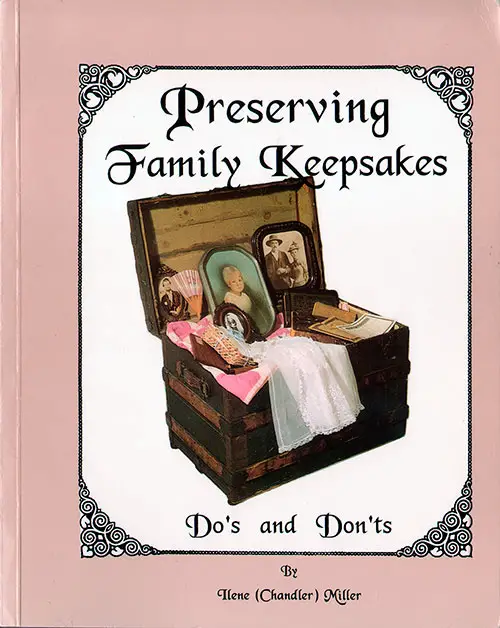 Working Guide to preservation of keepsakes.  A non-technical approach to preservation that anyone can relate to.  Includes the newest computer techniques for digitizing and copying old photographs. Discusses the causes of deterioration and discoloring of documents and photographs and how to treat and protect damaged documents and memorabilia.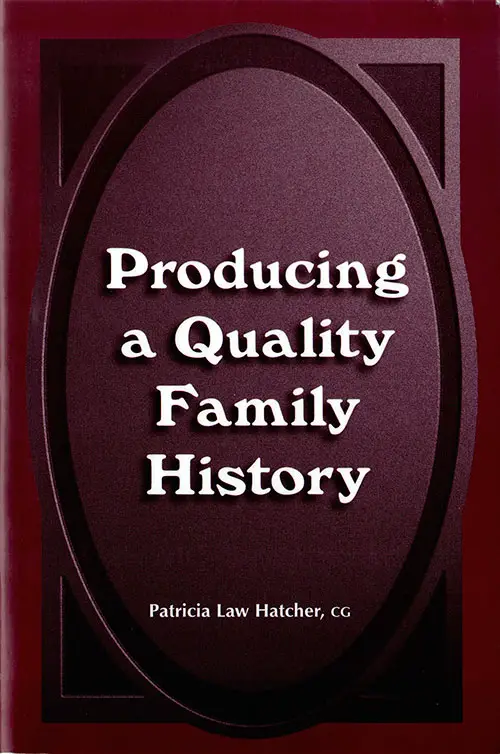 Producing a Quality Family History
Producing A Quality Family History, by Patricia Law Hatcher, guides you through the steps required to create an attractive - and functional - family history report. Learn how to organize your work, how to write the narrative, choose type faces, grammar styles and punctuation. You'll also see how to create useful bibliographies and discover ways to incorporate photos and illustrations effectively plus much, much more.
This is a guide book to doing oral histories with relavant questions that can preserve the stories of your family's heritage and provide useful and perhaps entertaining commentary to be enjoyed for generations to come.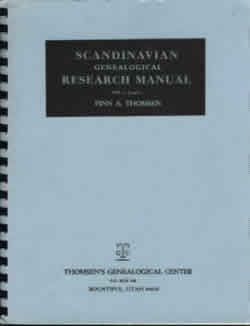 Scandinavian Genealogical Research Manual, Volumes 1,2 and 3
The Scandinavian Genealogical Research Manual combined information pertaining to Denmark and Norway that share a similar language. Previously published in three volumes, the works are now consolidated into one book. The book covers Danish and Norwegian Language, Handwriting and Resources. Spiral bound.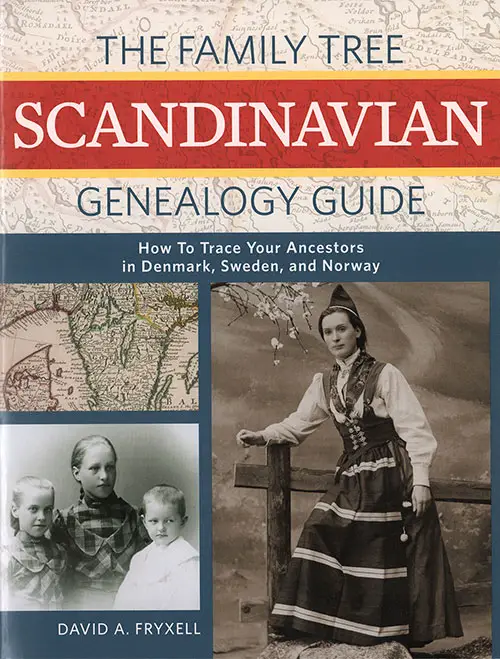 The Family Tree Scandinavian Genealogy Guide
If trying to trace your Scandinavian ancestors makes you exclaim, "Uff da!" you've come to the right place. Scandinavian genealogy expert David A. Fryxell will take you step-by-step through the exciting—and challenging- journey of discovering your Danish, Swedish, or Norwegian roots.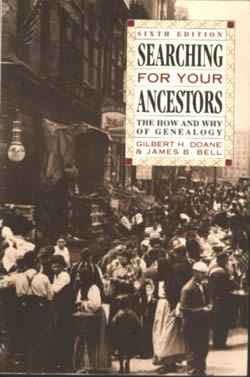 The classic, easy-to-use guide for tracing family history in over 35 ethnic groups-now fully revised to include new resources and technologies. "The standard work, now fully revised and updated. Still the most readable and reliable genealogical text available." Thomas J. Kemp, University of South Florida Library.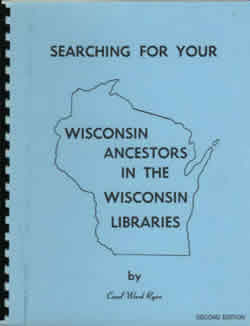 Searching For Your Wisconsin Ancestors In The Wisconsin Libraries
Useful guidebook predates the modern computer search techniques, but does provide context and information that can help you in your search of often overlooked materials as you research your family history in Wisconsin.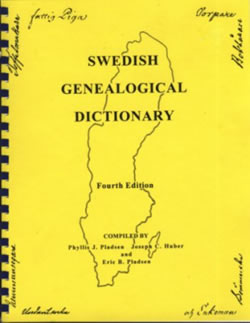 Swedish Genealogical Dictionary
This edition contains more than 5700 words and abbreviations that will help you in your research of your Swedish family history. A difficult, out-of-print book that has been quite useful to many in finding resources and perhaps pointing you in the right direction.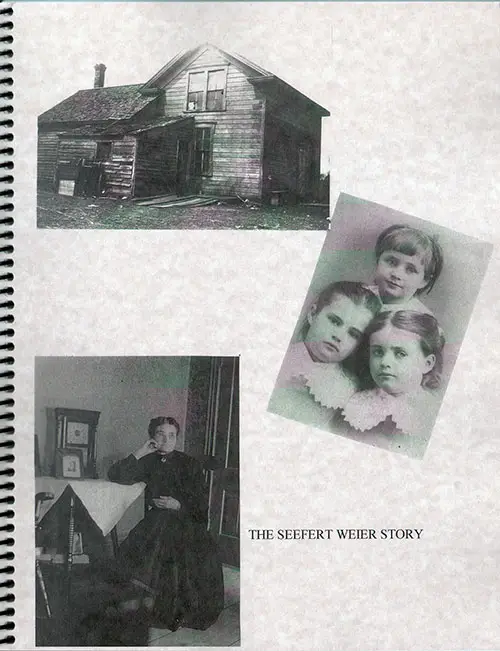 This booklet tells the story of the Seefert-Weier family, their voyage to America on the SS Itzstein from Bremen to New York and their family tree.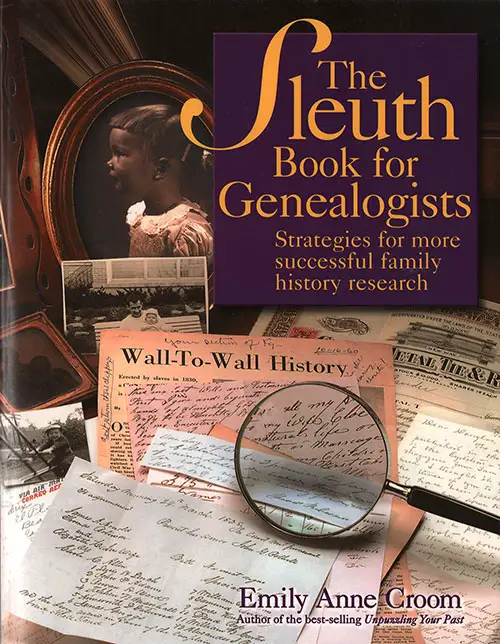 The Sleuth Book for Genealogists
Just follow in the footsteps of expert genealogist Emily Croom. In The Sleuth Book for Genealogists, she presents a unique down-to-earth look at genealogical research, employing the savvy experience of world-famous literary sleuths such as Sherlock Holmes and Miss Marple.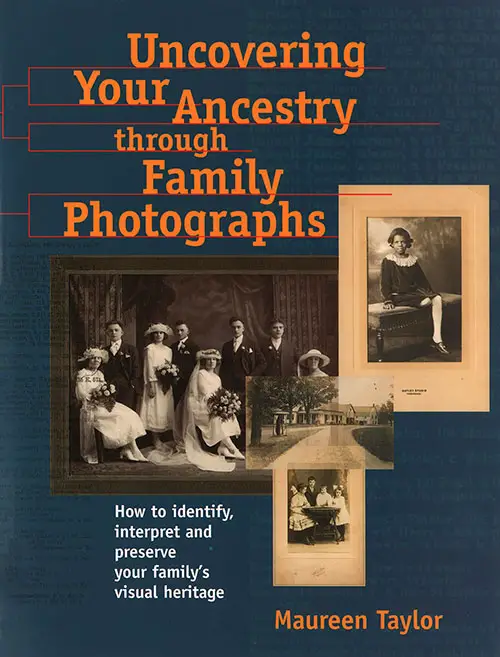 Uncovering Your Ancestry through Family Photographs
Unlock the precious stories and ancestral information hidden within the details of your family photos. In this illuminating guide, genealogical photo expert Maureen Taylor shows you how to gain this in-depth perspective on your family's special history, step by step.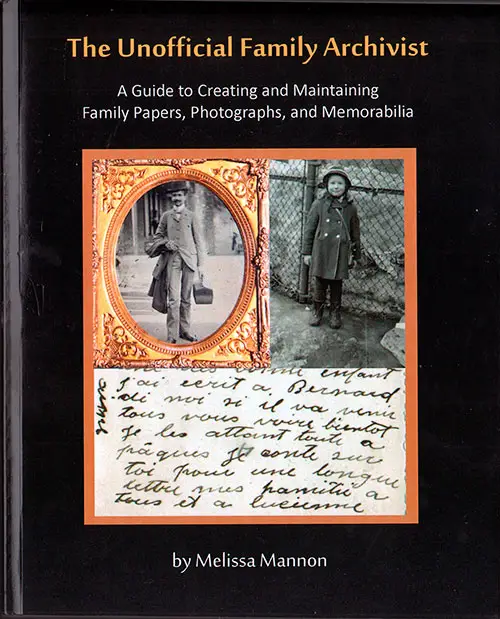 The Unofficial Family Archivist
The Unofficial Family Archivist is organized into eight sections that discuss preservation; creating and identifying materials that represent you; how to properly organize, preserve, and describe these items; how to prepare them to pass on to future generations. This book provides information to guide you so you may enjoy your materials, easily access them, feel comfortable that they will last for a long time and be treasured by your descendants.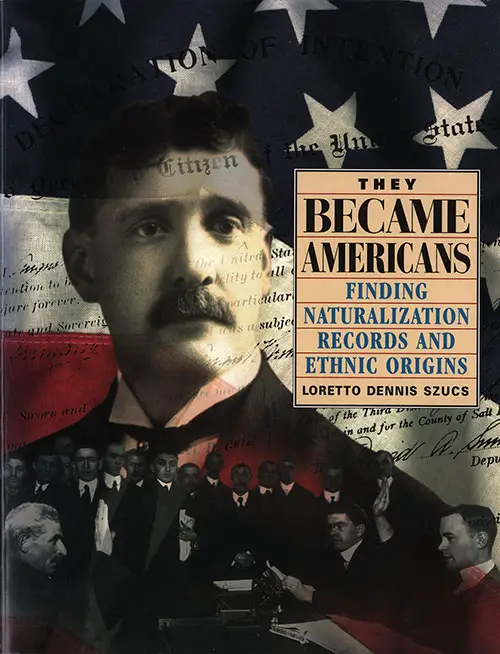 They Became Americans: Finding Naturalization Records and Ethnic Origins
Save time and money while improving the efficiency of your research. Study lists of everything from "how-to" tutorials to "where-to" guides. A must have for genealogists - amateur and professional alike!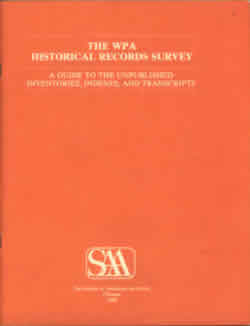 The WPA Historical Records Survey
A Guide to the Unpublished Inventories, Indexes, and Transcripts. In an effort to answer some of these questions about the legacy of the HRS, the Society of American Archivists undertook a project to locate and list the unpublished materials from the Survey.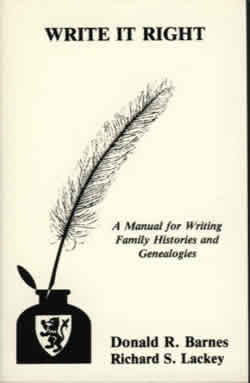 A How-To guidebook on writing your family history and genealogy book. While it predates the current technology, the principles remain the same. Book has great advice on getting your book right the first time and turning that self-published book into one that will be desired by all family members interested in their history.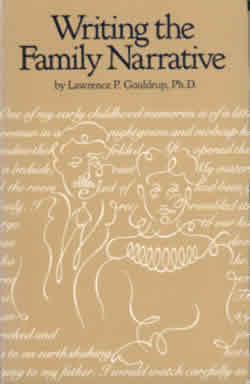 He uses solid examples from both amateur and professional writers, making it easy for you to learn the process. The companion workbook to Writing the Family Narrative goes further, taking you through each step of the writing process. You'll learn how to organize your records for writing, develop characters, include point of view, use dialogue, create an effective setting, and even edit and design your family history.