World War 2 Collections
Our WWII materials collection includes an extensive library on the war, brochures, magazines, wartime rationing, materials from family members who served in World War II, and other war-related ephemera.
NOTE: The majority of our collection is in the process of digitization which will likely last through the end of 2023.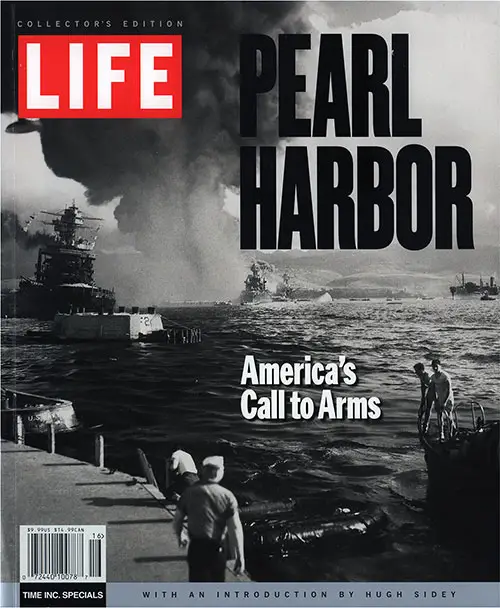 Our extensive World War 2 Book Collection covers both the European and Pacific war theatres from 1939-1945, including the aftermath and the prelude to war.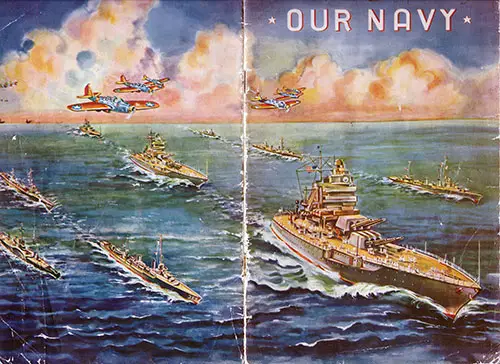 Publications about World War II and the US participation in the war -- Our brochures cover all military branches, military recruits, Naval reserves, ships, transports, servicewomen, and much more.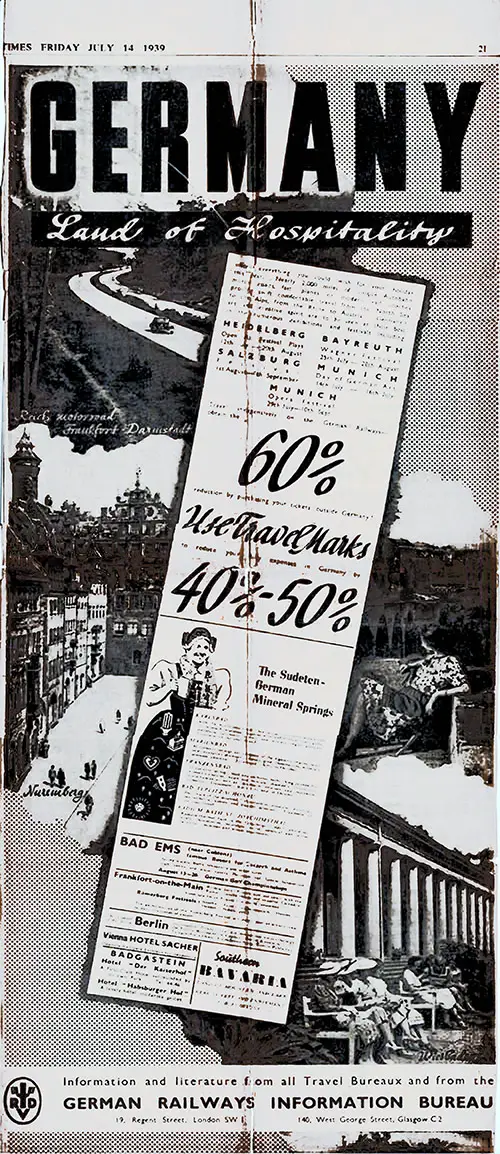 1939-07-14 Advertisement - Germany - Land of Hospitality
Tourism Advertisement appeared in the London Times - about six week before Germany invaded Poland. German occupation and hostilities had already begun in the Slovakian region.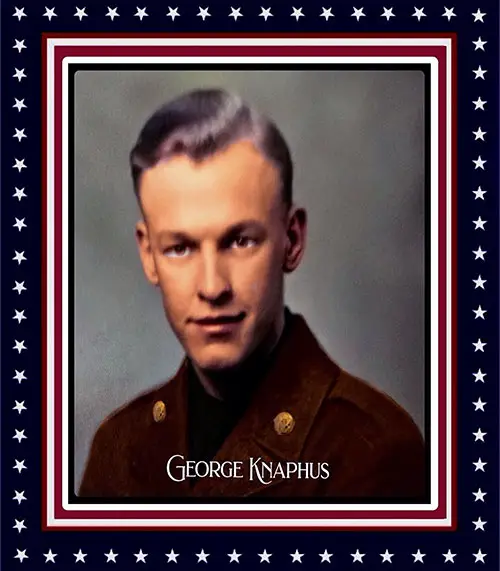 An Interview with Dr. George Knaphus. George Knaphus was a private in Company B of the 112th Infantry Division during World War 2. This was an account of his experiences during that infamous battle.