Brochures of World War II
Publications about World War II and the US participation in the war -- Our brochures cover all military branches, military recruits, Naval reserves, ships, transports, servicewomen, and much more.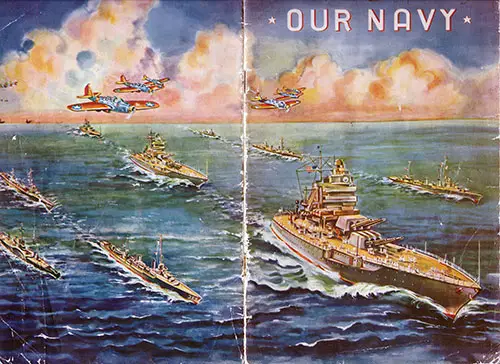 Our Navy in World War II - 1945
Illustrated discussion of the US Navy and our "two-ocean" Fleet, capable of protecting our coasts and combat-ready in either or both oceans. The Fleet is the heart of the Navy. All shore establishments, bases, auxiliary craft, and bureaus exist only to serve the Fleet.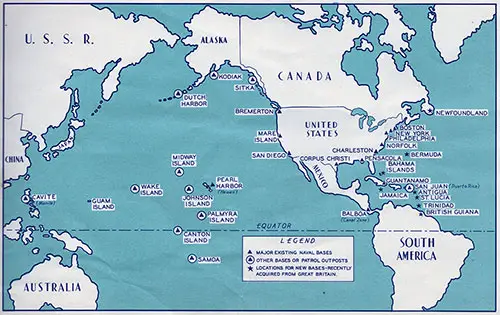 The Base Force - Our Navy in WW2 - 1945
Naval power does not lie in ships and planes alone, but in a combination of Men, Ships and Planes, and Bases. Bases are as vital to our National Defense as are the actual fighting ships of our Fleet.

The Battle Force - Our Navy in WW2 - 1945
The Battleship remains the backbone of the Fleet. The floating airport is logically called an Aircraft Carrier. Many light and heavy Cruisers and Destroyers are torpedo carriers, gun carriers, and depth charge carriers.

The Scouting Force - Our Navy in WW2 - 1945
Planes are today an essential element of Sea Power. Modern Submarines are primarily designed to travel beneath the surface, employed both with the fleet or alone. Auxiliary combat craft includes Torpedo boats, Minelayers, Minesweepers, Gunboats, Patrol Vessels of numerous types, and Submarine Chasers. Torpedo Bomber, Fighter, Scout, and Patrol planes are essential to the US Navy.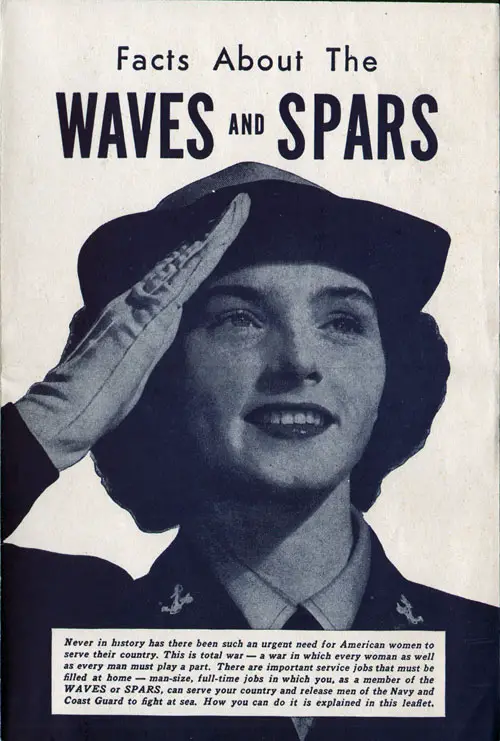 Facts About The WAVES and SPARS
The WAVES is an organization of women whose job is to replace Navy men at shore stations. The SPARS is an organization of women whose job is to replace Coast Guard men at shore stations. Discusses where you will serve, how you will live, Pay, and "Navy blue uniforms designed by the famous stylist Mainbocher to flatter every figure." (1943)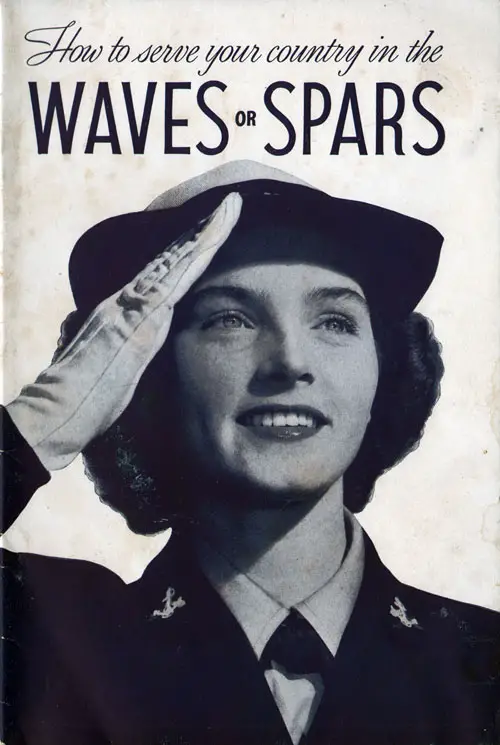 Serve Your Country In The WAVES or SPARS
To every woman who wants a part in winning this war. Never in history have American women been offered such a chance to serve their country. Never has there been such an urgent need for their service. (1943)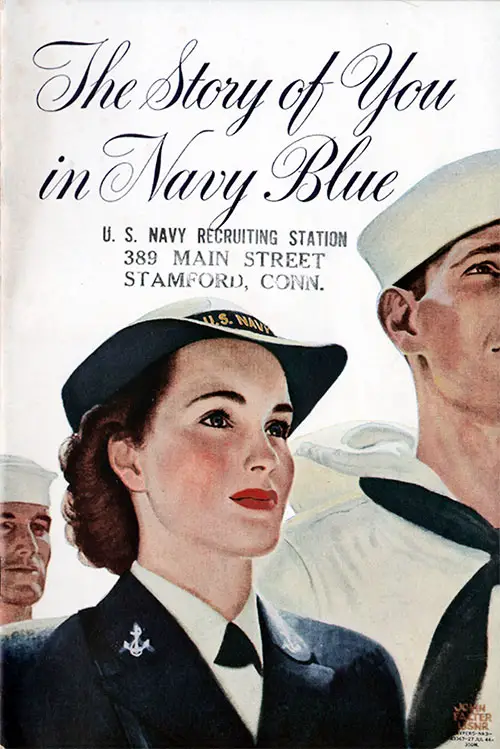 Story of You In Navy Blue (The WAVES)
The story of you in Navy blue is the story of the thousands of other women who serve their country and their flag as part of the United States Navy. (1944)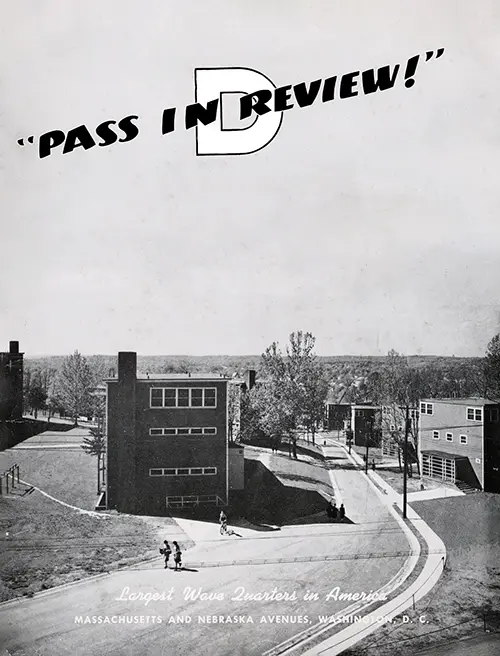 WAVES of Quarters D : Pass In Review
Lavishly illustrated brochure created in 1945 provides an incredible photographic record of the WAVE activities and life in Washington DC at WAVES Quarters D. The Women Accepted for Volunteer Emergency Service were definitely a "Pass in Review." (1945)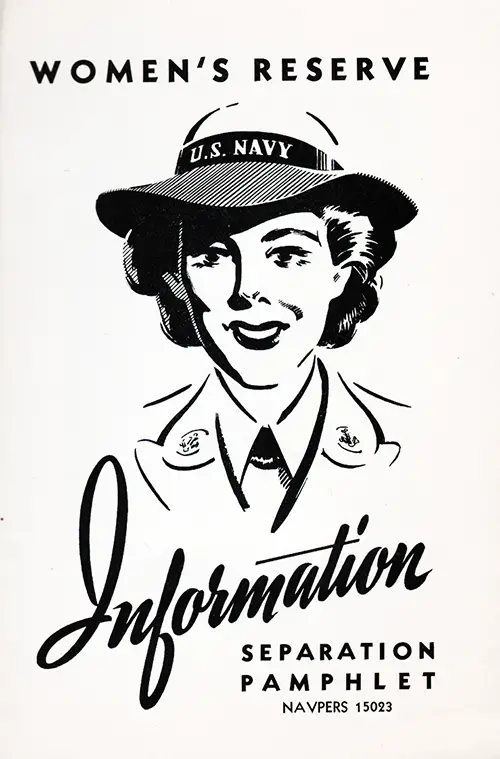 Women's Reserve Separation Information Pamphlet
A job accomplished, a victory won. As WAVES have accepted their responsibilities as citizens in a nation at war, so may they contribute their efforts to the fullest in building a world at peace. Good luck and Godspeed. (1945)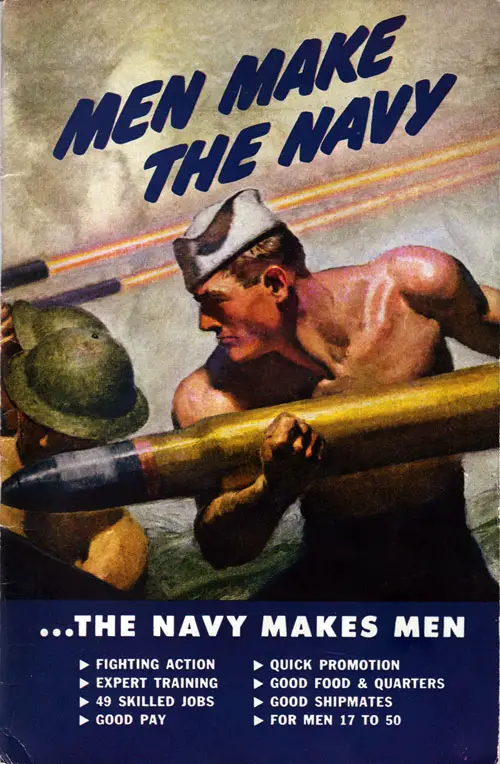 Men Make The Navy - The Navy Makes Men
Never in all history has the call for defenders of freedom been so urgent as at this moment. Brave men are needed — stout-hearted men —men who would rather fight to stay free than live to be slaves. NOTE: The GG Archives has two versions of this booklet: 1942-10-05 and 1942-08-06. (1942)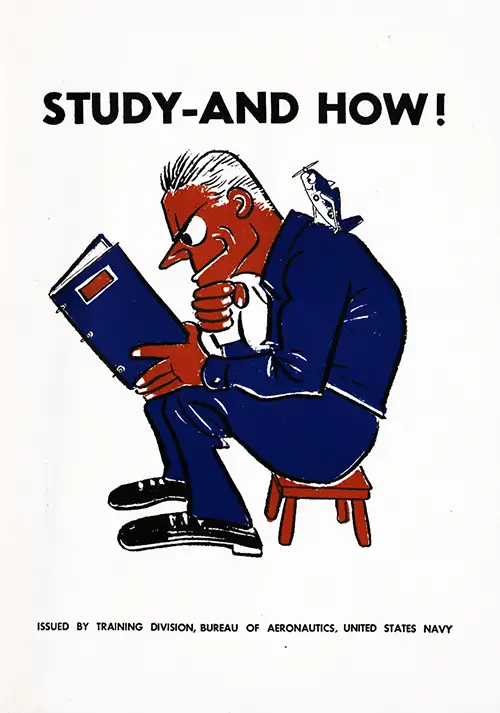 "Study-And How!" is a Comic book style, tongue-in-cheek look on how to manage time and learn the materials required to transform yourself from recruit to seaman. Issued during World War II in 1943. (1943)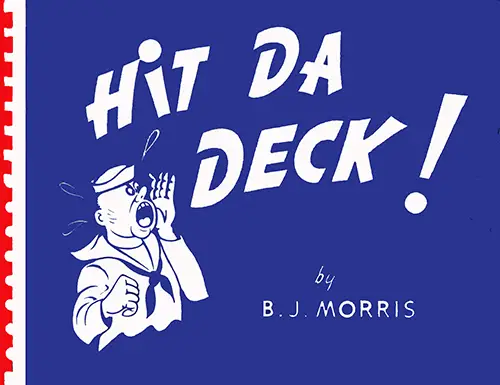 Hit Da Deck ! Cartoons of Life at the Naval Training Center
On the pages of the book may be seen the way that many Recruits look upon their first eight weeks in the Navy. However, these cartoons reflect the lighter side of Recruit Training. Includes Autographs collected by the original owner at boot camp. (1944)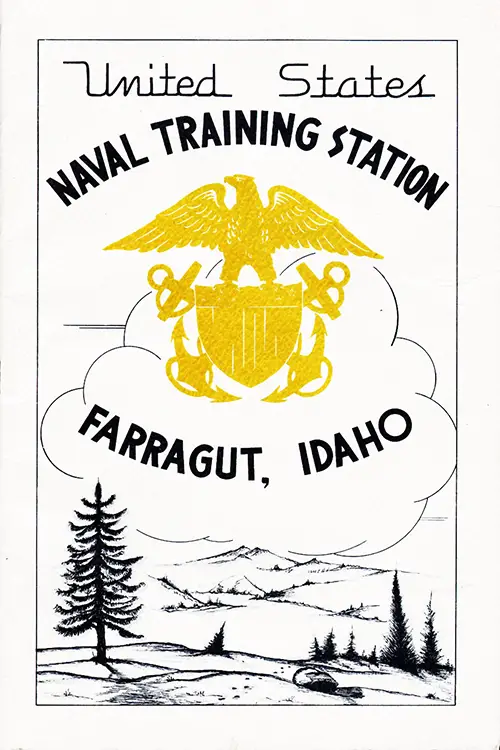 U.S. Naval Training Center: Farragut, Idaho
History and scenes of the Farragut USNTC including buildings, receiving new recruits, daily activities, recreation building, Shops, Cobbler, Tailer, Photograph, Mess Hall, Physical Exercises and Drills, Dispensary, Dentist, Sick Bay, U. S. Naval Hospital, Operating Room, Hospital Ward; Outgoing unit; Signalman School; Radio School; Quartermaster School; Main Post Office, Hostess House, Rifle Range, C.P.O. Recreation, Central Auditorium. (1944)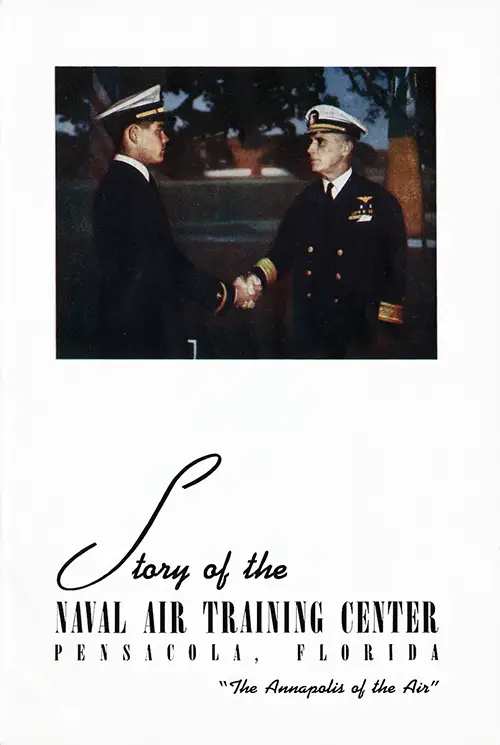 The Story of the Naval Air Training Center at Pensacola
This was a pamphlet put out by the U.S. Navy in February 1944 and titled "Story of the Naval Air Training Center, Pensacola, Florida [The Annapolis of the Air]". The book was limited to 30,000 copies and has 44 pages and has information about officers and history of the base.There are pictures on all the pages
Because of the tremendous turnover of personnel and the rapid pace of training prompted by the exigencies of the war, altogether too few officers, cadets and enlisted personnel have the time to absorb the history, color and traditions that abound in Pensacola, the old Navy Yard, the Naval Air Station and the Naval Air Training Center. This Brochure Tells the Story. (1944)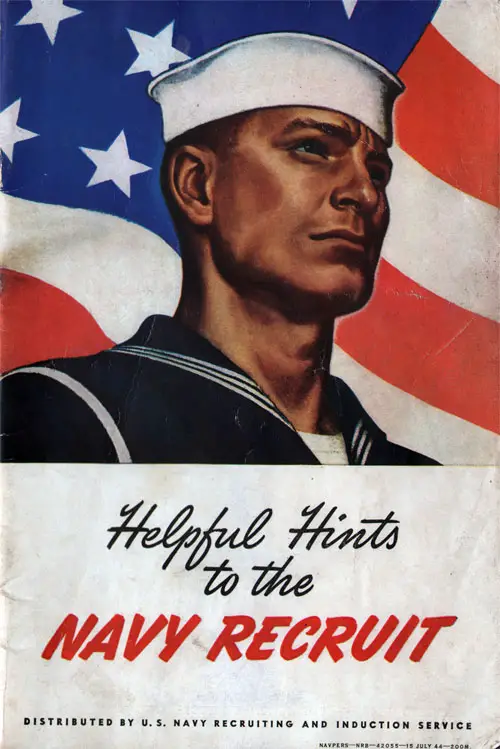 Helpful Hints To The Navy Recruit
Distributed by U. S. Navy Recruiting and Induction Service. 28 Pages provide an introduction and good things to know for the new recruit - what to expect on arrival and frequently asked questions. (1945)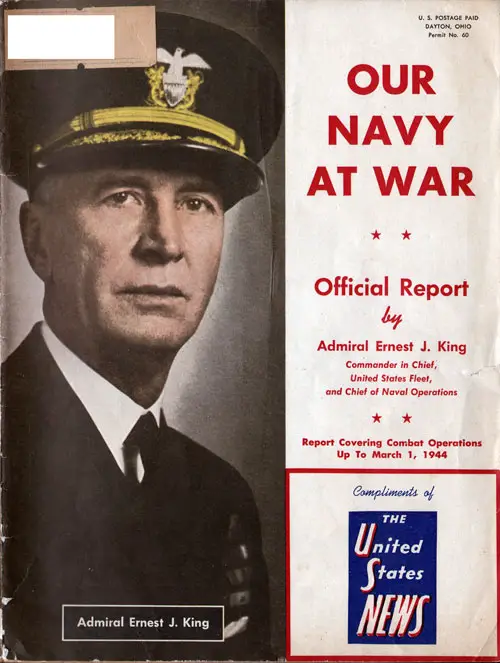 Our Navy At War
A Report to the Secretary of the Navy, Covering our Peacetime Navy and our Wartime Navy and including combat operations up to March 1, 1944 By ADMIRAL ERNEST J. KING, U.S.N. Commander in Chief U. S. Fleet, and Chief of Naval Operations. (1944)