Immigrants Stories - Immigration Stories
From the late 1800s through World War I, North America experienced vast numbers of immigrants, primarily from Europe, as they sought hope and prosperity in the New World. These are the immigrant's stories, written down over a century ago.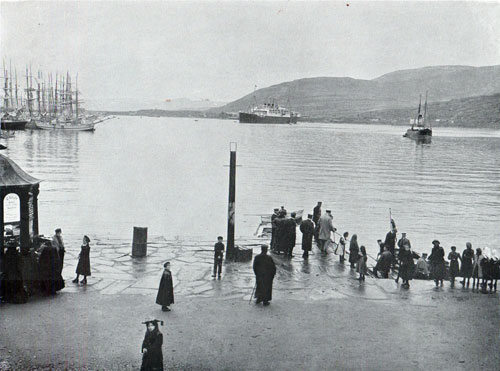 Last View of Their Homeland - Norwegian Emigrants Waiting on Shore for a Tender to Take Them to the Hamburg-American Line Steamship Anchored in the Harbor of Hammerfest, Norway to Begin Their Journey to America. Hamburg-American Line 1908. GGA Image ID # 154752c8b0
German Immigrant Girl Shares Her Adventure (1870)
One day, early in the Summer of 1860, as I was standing at an open window in my room admiring the freshness and beauty of the scene without, I heard the gate at the opposite side of the house open and shut, and immediately after the sound of steps upon the walk leading to the house.
Norwegian Immigrant Follows A Dream to a New Country (1913/1975)
Ludvig Kristian was born in Trondhjem (now called Trondheim), Norway, on 11 January 1892, the youngest of five children of a tradesman family. At the age of nine, he was orphaned and was sent to live with elderly relatives who were tenant farmers in the country north and west of Trondhjem. After his confirmation at age fourteen, he worked on farms and eventually gained employment as a shoemaker at A/S Trondhjems Skofabrik in Trondhjem.
An Immigrants Story - An Immigrant Boy From Denmark Tells His Story (1906)
In the CHAUTAUQUA for November, I saw an article by you in which you plead for more personal contact with the foreign population of this country. If the American people only realized what an ennobling influence it would have on them and what an uplifting and helpful impact it would have on us foreigners, especially during the period in which we "take root" in this new soil, a great many more would join in your noble work.
Immigration And Naturalization Story for Children (1906)
Sabrina Cohensky was standing by one of the window boxes of the schoolroom. Jonquils were in full bloom, although it was only February. Sabrina was poking into the soil with a pencil, gently loosening the earth.
A Shipload of Immigrant Girls Seek Husbands in America (1907)
This story is about the remarkable group of over a thousand women who arrived in September 1907. Many of them were looking for husbands. Reporters from The New York Times covered the story as it happened.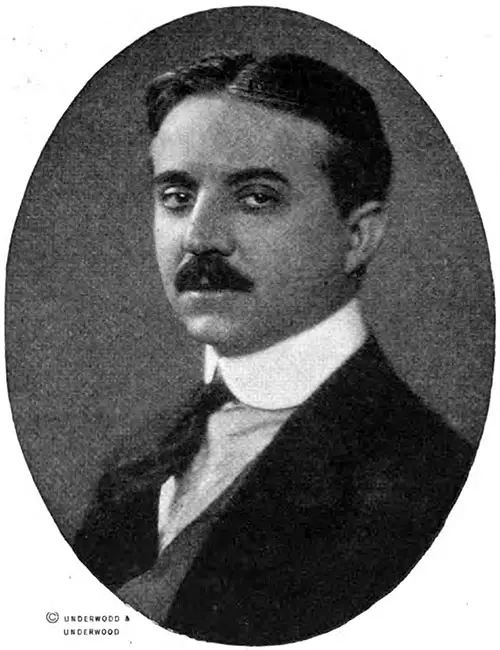 Fortune Gallo, An Immigrant Boy Who Made Grand Opera Popular. Underwood & Underwood. American Magazine, July 1923. GGA Image ID # 14bfb6b21e
An Immigrant Boy Who Made Grand Opera Popular - 1923
Some twenty years ago, there landed at Ellis Island, an Italian boy who brought with him an almost empty purse, no knowledge of the English language, and an overwhelming ambition to attain fame and fortune in the strange country to which he had migrated. His name was Fortune Gallo.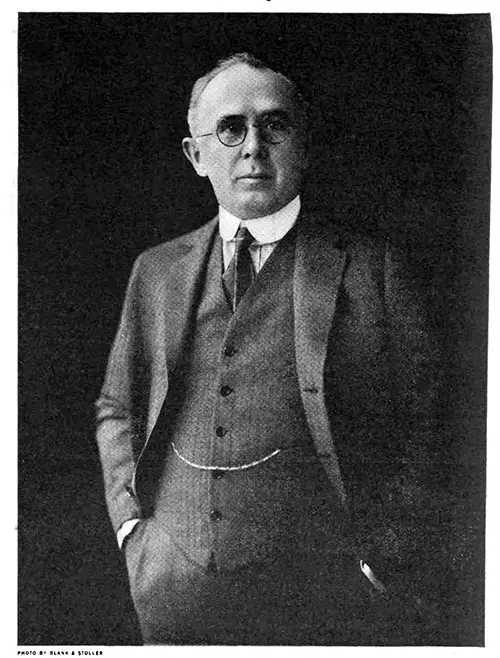 James Reeves, Immigrant from Ireland Arriving at Ellis Island in 1890. Photo by Blank & Stoller. American Magazine, December 1923. GGA Image ID # 14bfdefdef
An Irish Immigrant Defines the American Dream – 1923
Mr. James Reeves landed in America thirty-three years ago (1890), an immigrant from Ireland. He got his first job as an eight-dollar-a-week clerk in one of the pioneering chain grocery stores. He has been connected with the grocery business ever since that time. At thirty-two, he started the first store under his name, and today he is the sole owner of a group aggregating over 385 stores, which serve more than 9,500,000 customers a year in New York City and its suburbs.