Immigrant Passenger Lists by Ship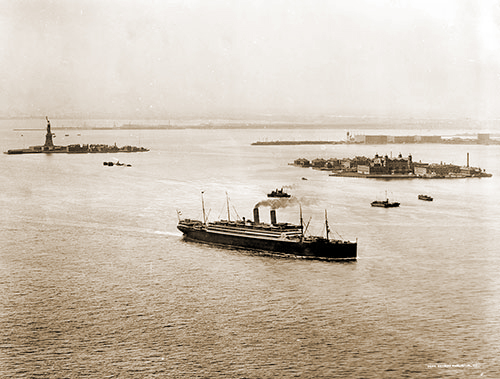 Ship Sailing Away from New York Harbor Showing Statue of Liberty. GGA Image ID # 19c5977575
The option to browse our Immigrant Passenger List collection by the name of the ship will assist researchers to focus their search on a specific ship without requiring other information such as steamship line or year/date of voyage to locate list of passengers.
Immigrant Passenger Lists contained in the GG Archives collection represent the souvenir list provided to the passengers of each cabin class (and other classes).
Many of these souvenir passenger lists have disappeared over the years. Our collection contains a sampling of what was originally produced and printed by the steamship lines.
Immigrant Passenger Lists by Ship