Royal Mail Steam Packet Company (R.M.S.P.) Passenger Lists 1921-1926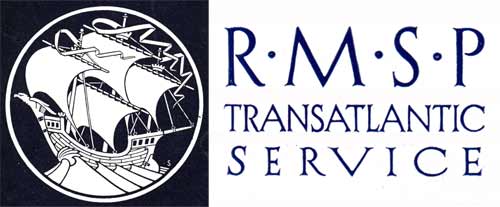 Passenger Lists of the R.M.S.P. - The Royal Mail Steam Packet Company that provided transatlantic passenger services to and from Hamburg, Cherbourg, Southampton and New York and on occasion Quebec.
From the date of the Inauguration of the line, in September, 1839, the vessels of the company have been remarkable for the grace of the design upon which they have been constructed, while, keeping In advance of the times, the "A" and "D" steamers of the R. M. S. P. have In recent years become a household word for "Luxury Afloat."