Emigration From Countries World Wide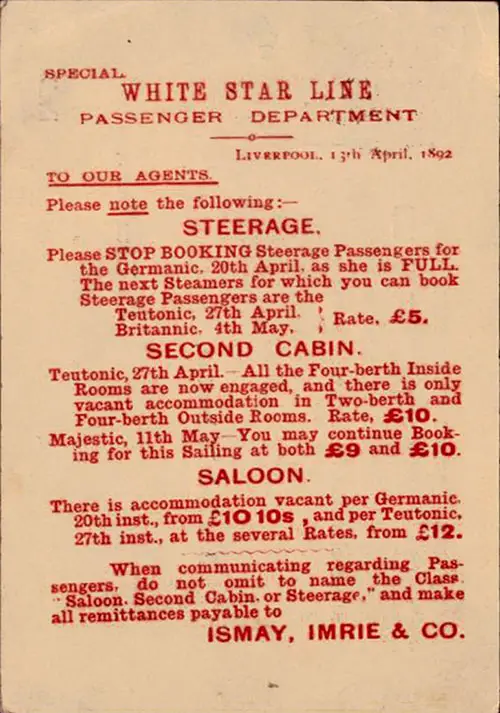 White Star Line Memo Notifying Agents that Steerage is Filled to Capacity dated 13 April 1892.
To fully understand immigration, we also need to look at the causes and conditions that caused people to emigrate from their homelands to North America (Canada and the United States). Historical articles from the latter half of the nineteenth century and early twentieth-century help to provide insight into our immigration issues.
Emigration of Women from Great Britain in 1888
If emigration offers channels through which women may not only obtain for themselves the reasonable possession of such things as make life worth living, but also greatly improve the status of those who remain in the old country, it opens a double door of prosperity.