Vintage Cookbooks for Epicurean Pleasures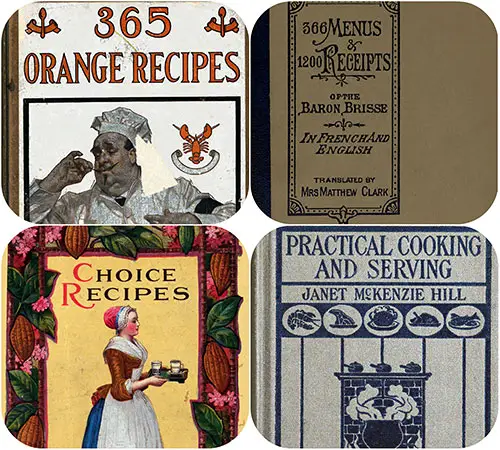 Our modern cook books are very good and most of the dishes presented are not only palatable but delicious, but I often find myself wondering why so many of our grandmothers' dishes are obsolete.
Is it not, somewhat the fault of the cookbooks? Would it not be well to republish now and then some of the more ancient of the "Housekeepers' Friends," or at least some of their most valuable recipes? All of the new dishes are not the best, and not a few of those of our grandmothers' and great-grand-mothers' times are as appetizing, and possibly more nutritious than the products of the cooks of today.
There are many cook books upon the market, most of them good in their way, but necessarily sectional in their composition and make up.
It is a well-known fact that New England cookery differs from that of the Southern and Western States. A cook book issuing from either of these localities must, without fail, bear the stamp of the section from which it sprung.
Then, too, the resources at the command of any one individual must of necessity be circumscribed. The diversity of the cookbooks provides the strength in our variety of cuisines.