Daily Menus - 20th Century Steamships & Ocean Liners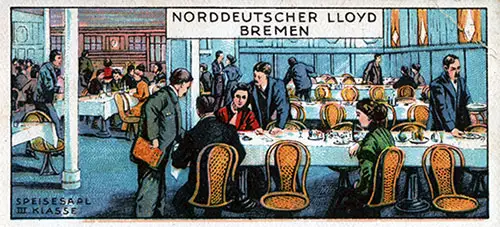 Daily menus were commonly used for third class or steerage passengers on steamships. The offerings for each meal were very limited compared to those in the first and second class. Daily menus were phased out as each steamship line transistioned from transporting immigrants to transporting tourists.
Vintage Menus from the GG Archives collection are representative of the menus, typically printed on board each steamship during the voyage onto a blank pre-printed graphic cover. The bill of fares was intended as souvenirs of the journey and provided to each passenger for that class (First, Second, Third, Tourist, etc.). Many survive today as delightful displays of gourmet meals served in elegant dining saloons on the ocean liners of yesteryear.