Boutique Shops & Ship Stores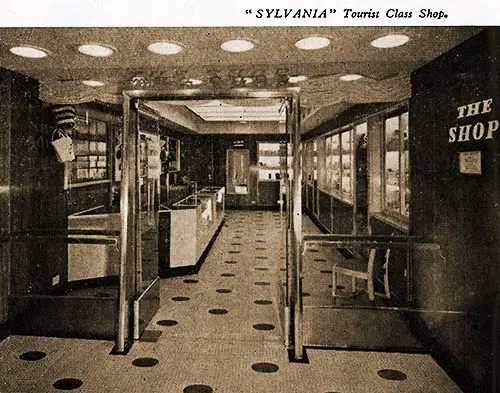 The idea of maintaining little shops on board ships plying between European and American ports, that a business extensive enough in the aggregate could be done, and that the volume of the output would be big enough to make the undertaking of it extremely profitable and therefore well worth while for the outlay that would be necessary.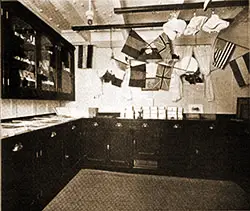 Boutique Store on The Steamship "LapLand"
When on Saturday, April 24, 1909, the steamship "Lapland" of the Red Star Line made her maiden trip from New York she carried on board Miss Livingston Broom, an American girl, who is the first superintendent of a transatlantic store.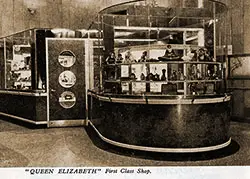 Cunard Ship's Store Shopping List
Once the gangway has gone and you have settled down to enjoy your voyage it often happens in unpacking you discover that some item of everyday use, perhaps a collar stud or a comb, has been left behind. These are things you can obtain in the shops on board all Cunard liners. And in the pages of this booklet they are listed for your ready reference.