Castle Garden, New York Immigrant Landing Station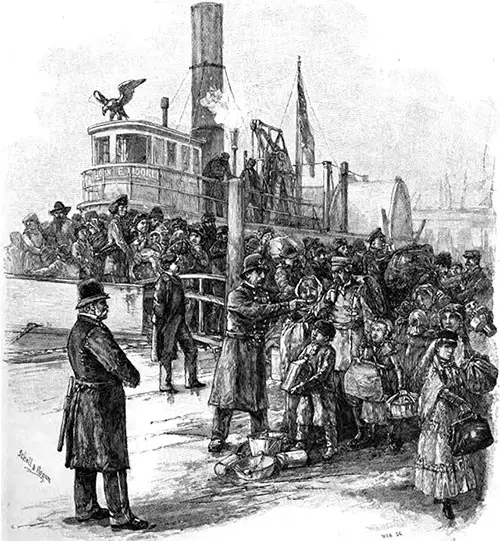 Landing Immigrants at Castle Garden. Harper's New Monthly Magazine, June 1884. GGA Image ID # 14bb9d02ed
Originally known as Castle Clinton, Castle Garden was a circular fort built on an artificial island some 200 feet off the Battery in lower Manhattan. It was connected to the Battery by a bridge.
Before it became an immigrant depot in 1855, Castle Garden was the center of its social, cultural, and political activities. During its life as an immigrant depot (1855-1890), Castle Garden had welcomed 8,280,917 of the total 10,956,910 aliens to arrive in this country during that period.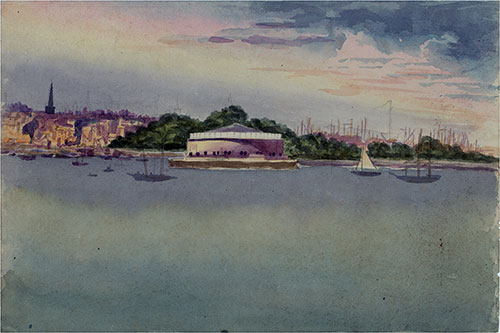 Books, brochures, articles, and other ephemera provided Illustrations of the conditions and experiences of immigrants who chose to enter the United States via Castle Garden in New York from 1855 through 1890. Students and Family Historians are welcome to use these illustrations for their reports and family histories.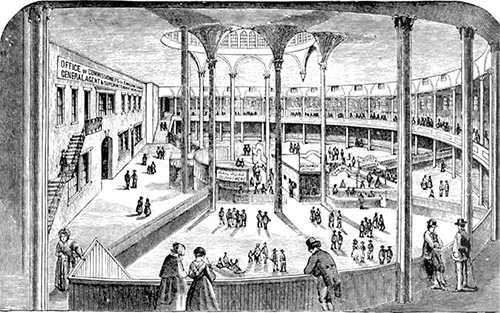 Rules & Regulations Broadside - Castle Garden - 1855
Broadside listing 16 Rules and Regulations for the Government of the Emigrant Landing Depot at Castle Garden, adopted 13 June 1855 by the Office of the Commissioners of Emigration, New York.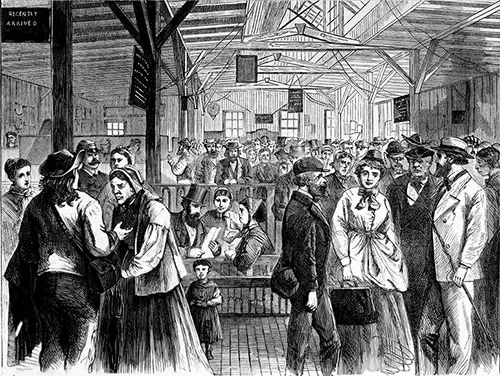 The New Labor Exchange at Castle Garden - 1868
The rapidly increasing business in the Labor Exchange at Castle Garden has induced the Commissioners of Emigration to erect a new and spacious frame building, to be used as a labor depot.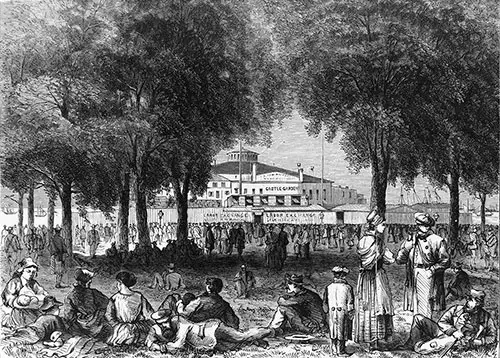 Castle Garden Labor Exchange - 1868
The Labor Exchange lately organized at Castle Garden, the landing-place for emigrants to this city, is one of the most valuable and successful institutions in New York.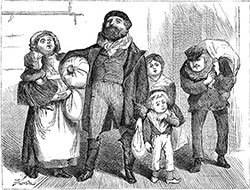 A Day At Castle Garden Immigrant Station, 1871
On my visit, I had an excellent opportunity to inspect this establishment in all its details, and I availed myself of this in the fullest measure. I have tried to describe what I saw and hope to have succeeded in imparting to the reader some idea of what Castle Garden is and how it looks on a busy day.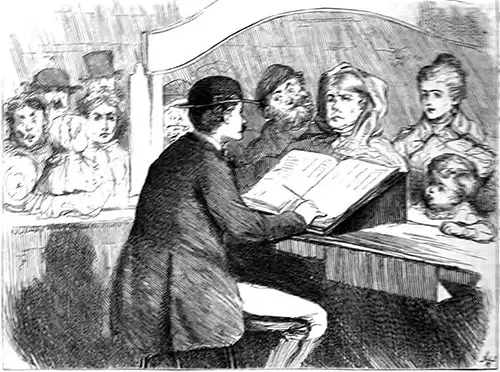 The Immigration Process At Castle Garden - 1871
The State of New York has established a Landing Depot for Immigrants at Castle Garden in the port of New York. Managing the many immigration departments at Castle Garden is described in a pamphlet on immigration by Friedrich Kapp, former Commissioner of Immigration for the State of New York.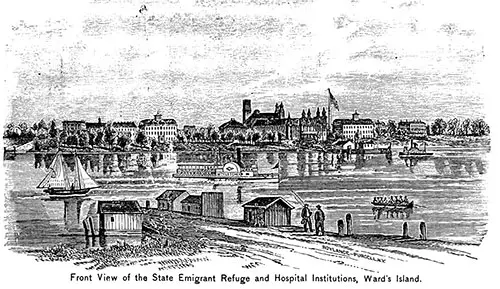 Ward's Island, New York - Complementing Castle Garden for Immigrants - 1871
The island is the property of the Commissioners of Emigration, containing about 200 acres, and situated in the East River, a few miles from Castle Garden. Ward's Island, New York, includes the State Emigrant Refuge and Hospital Institution.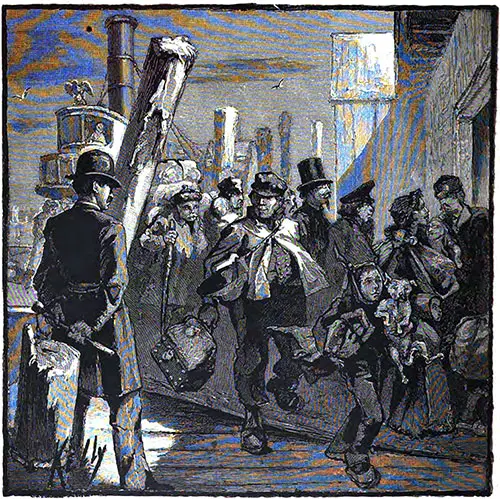 The Immigrant Experience at Castle Garden - 1877
A curious fact that just as many German emigrants come to America via Liverpool as those taking German steamships directly from Hamburg or Bremen. The emigrants going through Liverpool are conveyed to Hull by sea and across England by rail.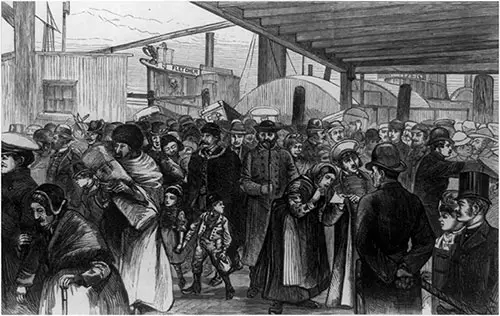 Foreign Immigration to the United States - 1880
The volume of immigration to the United States for 1880 promises to be enormous. In 1879 the number of arrivals of aliens at the port of New York was 179,589; in 1878, 129,866; in 1877, 109,055. In the first four months of 1880, the number of arrivals has reached 81,262, or nearly half of the total of 1879.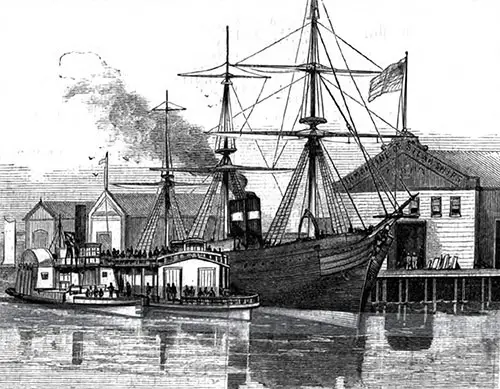 The Present Extraordinary Emigration - Scenes of Castle Garden - 1880
The richly illustrated article captures the process the immigrants at Castle Garden encounter as they go from department to department in their quest to become immigrants to the United States in 1880.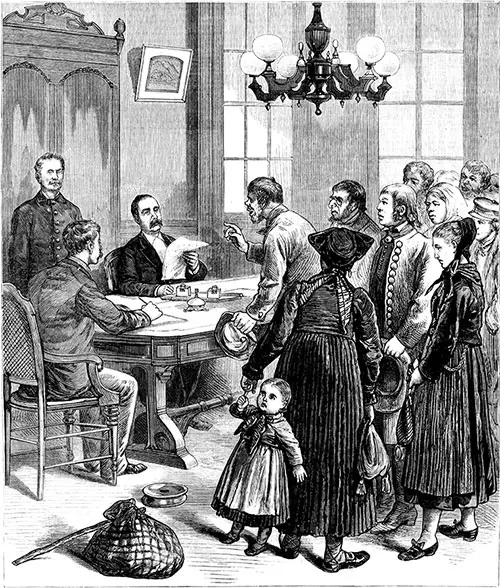 Immigrants at Castle Garden - 1880
We have had as many as 8,000 emigrants to house in that Rotunda this season, while all our licensed boarding-houses were crammed to the uttermost limits of their capacity. This is our Board Room. The Board of Emigration Commissioners meets here and holds investigations.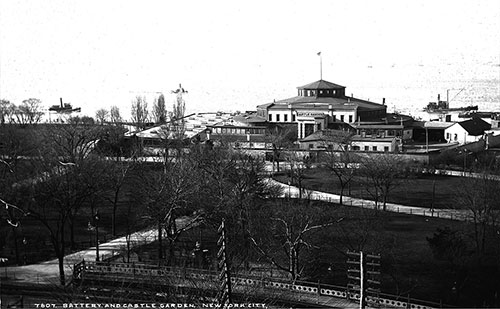 Castle Garden, Immigrant Landing Station -1883
Castle Garden, situated in Battery Park on the extreme southern point of Manhattan Island, is now used as the immigrant depot. This article describes the process for new emigrants as they first find a resting place and receive their initial and usually erroneous impression of their new home. The report also discusses Commissioners of Emigration, Immigrants, and Ward's Island.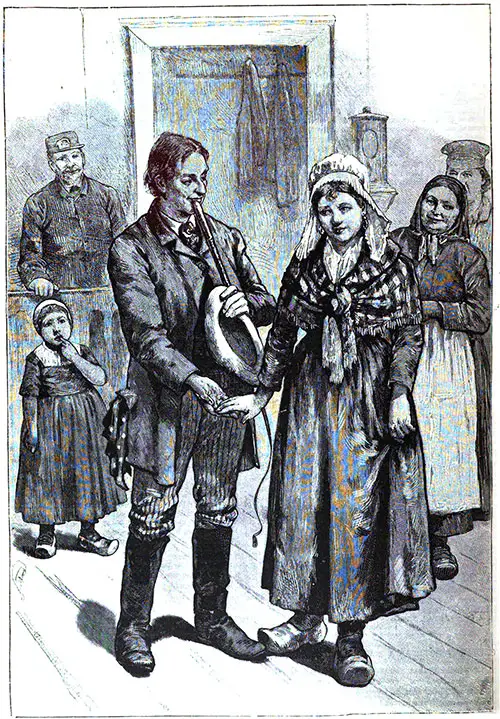 Castle Garden as a Matrimonial Market - 1885
A new industry has recently been developed at Castle Garden in New York city—wife-hunting among the emigrant girls. Almost every day, the Superintendent receives letters from persons desirous of securing wives without the trouble of a long courtship.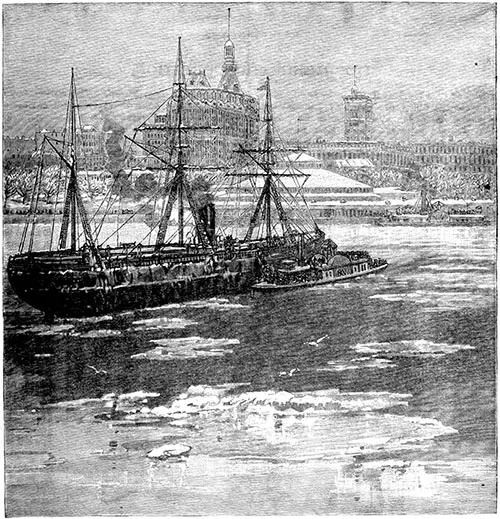 The Immigration Question – 1888
Richly Illustrated article from 1888 described the vast immigration and alarms set off two different degrees. It threw an enormous quantity of skilled and unskilled labor on the market, and native-born mechanics especially began to feel the effect of the competition.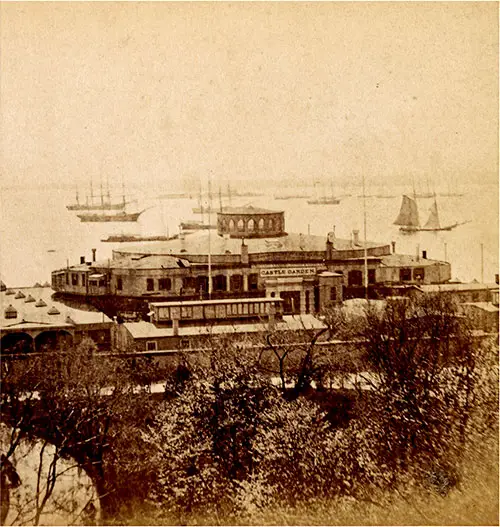 A History of Castle Garden Immigration Station - 1888
History of Castle Garden covers the takeover of immigration at the Port of New York by the State of New York, the creation of Castle Garden immigrant landing station, legal opposition of the "Head Tax" to support immigration processing activities, to the takeover by the Federal Government of all immigration affairs.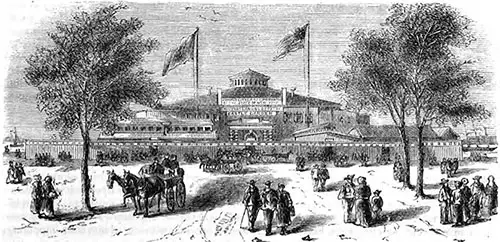 America's Open Gate: Castle Garden May Cease To Be The Immigrant's Landing - 1890
Governor's Island will replace Castle Garden, New York, as the landing place of immigrants arriving in this country at the port of New York. It may take several days yet to determine the legal status of Governor's Island.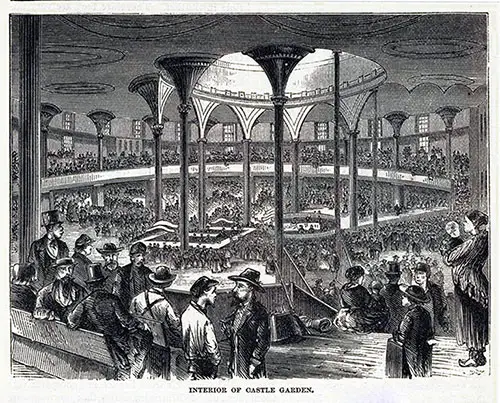 Story Behind the Creation of Castle Garden
The article responds to the questions: Who was the first to propose Castle Garden to benefit foreign immigrants? Is the board of management a National or State organization? How did it originate?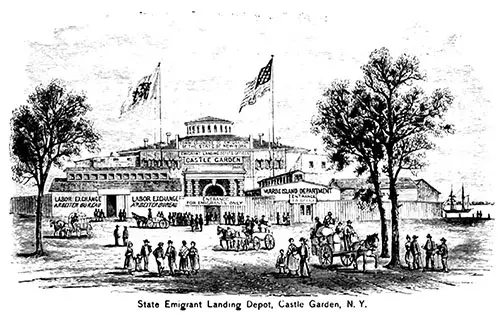 Castle Garden Immigrant Depot History
This article is based on a study by Dr. George J. Svejda, Division of History, Office of Archeology and Historic Preservation, National Park Service. U. S. Department of Interior, dated December 2. 1968. entitled "Castle Garden as An Immigrant Depot. 1855-1890."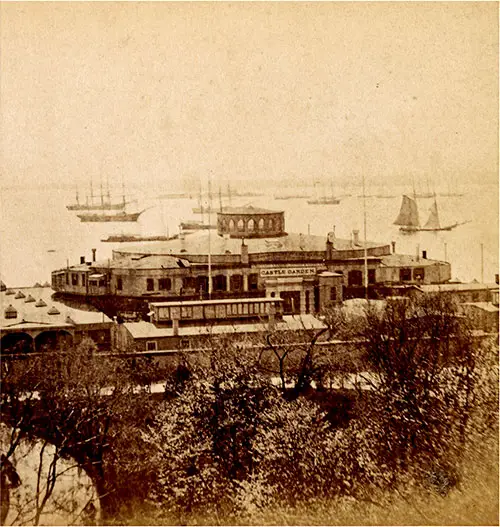 Immigration Before the Quota - 1924
Immigrants, Unlisted, uninspected, with or without means of support so far as anybody knew or cared to see, were free to swarm onshore. The tumultuous crowd fled from their fetid quarters with a rush and a shout. It bounded onshore, becoming almost at once and by those simple act citizens of the Great Republic!