Bangor Punta Corporation Marketing Archives

Bangor Punta Corporation (sometimes abbreviated BP and traded on the NYSE under BNK) was an American conglomerate and Fortune 500 Company from 1964 to 1984.
It owned a number of well-known companies primarily in the pleasure craft, firearms and general aviation industries. The primary purpose for this website is to provide an educational resource for students and researchers.
Bangor Punta: In a Nutshell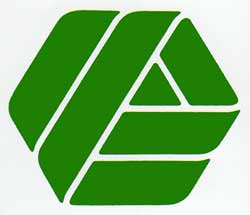 Bangor Punta Corporation Highlights
Fate: Acquired by Lear Siegler, Inc.
Founded: 1964
Defunct: 1984
Location of HQ: Greenwich, CT
Major Divisions (Companies): Smith & Wesson, Piper Aircraft, Starcraft, Cal Boats / Jensen Marine, O'Day Sailboats & Yachts, Luhrs.
Industries: Agribusiness, Energy Systems, Fashion Fabrics, Leisure Time, Public Security, Process Engineering, Professional Services and Transportation.
Primary Products: Boats (pleasure crafts including Yachts, Sailboats, Power Boats), Campers, Airplanes, Firearms, Ammunition, Cotton Oil, Specialty Fabrics
Fortune 500 Company: 1984, 1983, 1982, 1981, 1980, 1979, 1978, 1975, 1974, 1973, 1972, 1971, 1970, 1969, 1968, and 1967.
Primary Companies
Bangor Punta
One Greenwich Plaza Greenwich, Connecticut 06830
It's a Name You Should Know
Bangor Punta sells more boats to more people than any other builder. When you become the leader, two things happen: you like being there and have to work that much harder to stay there.
Our concept, make a better product and more people will buy proved to be fortuitous as it was precisely what happened, and that's the way we'll keep it.
Now, meet the family: Starcraft, Duo, Luhrs, Ulrichsen, Seagoing Houseboats, Rent-A-Cruise of America, O'Day sailers, Ranger racing yachts, and Cal cruising-racing yachts by Jensen.
Bangor Punta. World's Leading Builder of Boats. (January 1970)
Bangor Punta Leisure Time Group, 1 Greenwich Plaza, Greenwich, CT