Military History and Ephemera Collections

Helping Military Personnel, Veterans, Families, and Descendants Discover More About Their Service.
Our collections include books, yearbooks, magazines, brochures, historical documents, and period articles. While much of our collections have focused on the United States Navy, we also have significant materials on World Wars I and II. Our military collections are known for Bootcamp yearbooks, primarily for the US Navy. Still, they include the US Army and the US Marine Corps.
Links to our most popular topics for each military branch and WW1 and WW2 are included below.
United States Navy
United States Navy Overview of Collection
Extensive United States Navy collections at the GG Archives focus on the Enlisted Men and Women who served in the Navy during the Twentieth Century.
Our library of books by or about the United States Navy includes pictorials, training manuals, topical subject matter books, history, ships, and submarines, published from the early 1900s through current releases.
U.S. Navy Booklets, Brochures, and Pamphlets
The GG Archives has an excellent collection of United States Navy and Naval Brochures from the Twentieth Century. Many have been transcribed in their entirety, including photographs.
United States Navy Cruise Book Collection
The United States Navy produces Cruise Books that document the daily life of officers and crew members on voyages or deployments. Primarily a photographic record, the Cruise Books often exceed 500 pages and produce one of the best accounts of their voyages available to the public.
Magazines and Periodicals on or about the US Navy
Magazines in our Navy Collection include All Hands Magazine; Approach: Naval Aviation Safety Review Magazine; Naval Aviation News; Naval History Magazine; Naval Institute Proceedings Magazine; Our Navy; The Hook: Journal of Carrier Aviation; and Others.
Recruit Boot Camp Yearbooks - US Naval Training Centers
Recruit boot camp graduation books for the United States Naval Training Centers at Bainbridge, Maryland (The Compass); Great Lakes (The Keel); Newport (The Helm); Orlando, Florida (The Rudder); and San Diego, California (The Anchor).
US Naval Women's Reserve - The WAVES - World War II
The GG Archives collection includes books, brochures, and other ephemera on or about the WAVES and women serving in the United States Navy from World War II onwards.
United States Army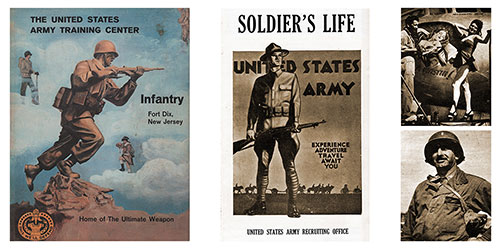 United States Army Collection Overview
Our Documents, Books, and other materials cover the United States Army from World War I through the 1990s.
US Army Basic Training (BCT) Yearbooks
Our US Army Basic Training Yearbooks collection includes Fort Benning, Georgia; Fort Campbell, Kentucky; Fort Dix, New Jersey; Fort Jackson, South Carolina; and Fort Knox, Kentucky.
Magazines About or By the United States Army
Our Army Magazine collection is primarily of the Army Digest and Yank Magazine, printed from World War II forward.
United States Marine Corps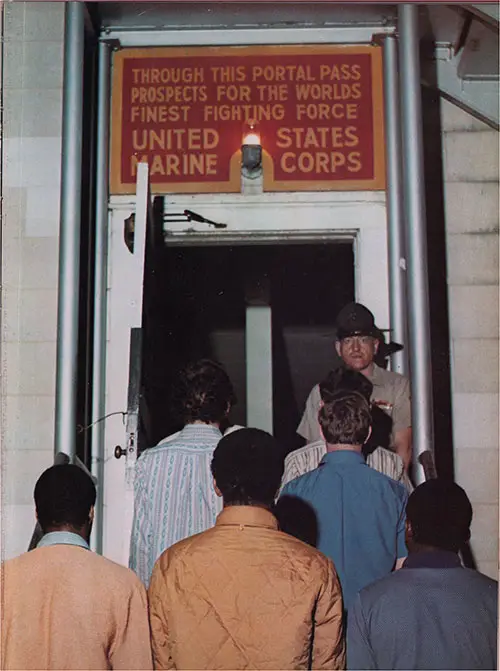 United States Marine Corps Collection Overview
Our United States Marine Corps archive focuses on MCRD Boot Camp Books (Yearbooks/Graduation Books). Our collection contains books about the Marines, histories of the MCRDs, Certificates, and historical articles.
United States Marine Corps Recruit Depot Boot Camp Books feature rosters and photographs of Officers, Non-Commissioned Officers, and Recruits for Platoons trained at Parris Island, South Carolina, or San Diego, California.
World War I (WW1): The Great War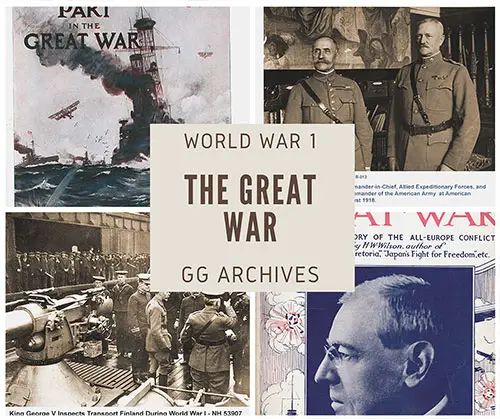 World War 1: The Great War Collection Overview
The GG Archives has substantial materials on WWI - including information and photographs of Camp Pike, Camp Grant, Camp Dix, Camp Dodge, and others—unique coverage of the WW1 Draft, Unit Histories, and More.
Explore the captivating history of World War 1. The so-called Great War was one of the most devastating conflicts in our history. Our collection features rare and insightful books, primarily from an American perspective.
World War 1 Brochure Collection
Our Brochures cover a wide range of subjects about World War 1. The Topics include necessary addresses by VIPs, recruitment, and valuable information for discharged soldiers.
Our collection includes many papers genealogists and family historians will come upon during their research. Our extensive document collection is helpful for students studying the great war and teachers seeking primary source documents to enhance their lessons.
World War 1 Draft / Conscription
Our collection includes draft and selective service documents and photographs, including Notice of Certification to the District Board, Notice of Enrollment Under Military Law, Draft Registration Cards, Registration Certificates, Questions & Answers, and more.
The Hello Girls Telephone Operators of World War I
Our comprehensive collection of articles, photographs, books, documents, congressional bills, and more provides extensive research materials for genealogists and students.
World War I Photo Library - The Great War
The GG Archives has curated many photographs relating to World War 1, with most of the material created during the war (1914-1918). These images deal with post-war topics such as the soldier's bonus and transport home.
King George V in the Great War Including Correspondence and Photographs
Our unique collection includes photographs, letters, and biography of the English ruler, King George V.
The Lusitania Story - The Sinking of an Ocean Liner
Our collection about the SS Lusitania of the Cunard Line includes articles and books about the sinking of the great and luxurious ocean liner by the German U-Boat and the aftermath that caused the US to enter World War I.
This section organizes the content based on the Booklet "Our Navy's Part in the Great War" by John Wilber Jenkins. It supplements the text with additional photographs to help tell the US Navy's story in World War I.
Soldier's Bonus / The Bonus Army of World War I
Our collection of documents in this section is from the Gjenvick-Gjønvik Family Archives and other sources. The papers include certificates, vouchers, and payments of the Adjusted Compensation Act and the Minnesota Soldier's Bonus.
World War 1 Infantry Unit Histories
One of the several purposes of this work is the promotion of esprit de corps within the Army units. Another is the furthering of interest in and the reading of military history by the American people.
World War 1 Periodical Collection
From Camp Newspapers, Great Lakes Recruit, The Great War Magazine, Current History Magazine, and others, the GG Archives has curated a historically valuable collection of periodicals covering the Great War.
World War II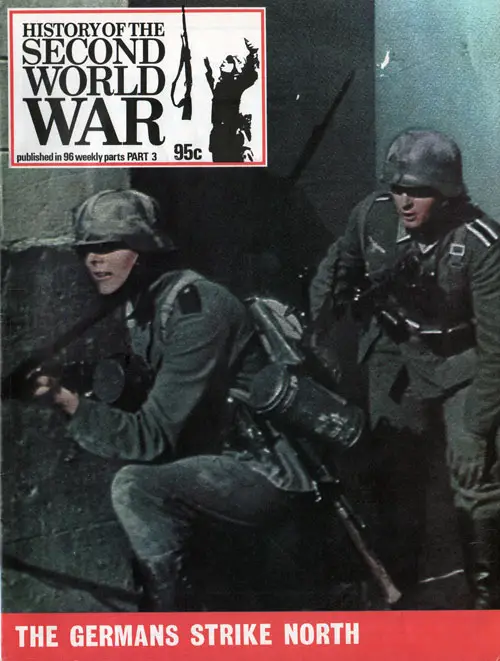 World War 2 Collection Overview
The GG Archives has a substantial amount of material on World War 2. Currently, we have a limited amount of material online, primarily our WW2 library.
Holidays & Observances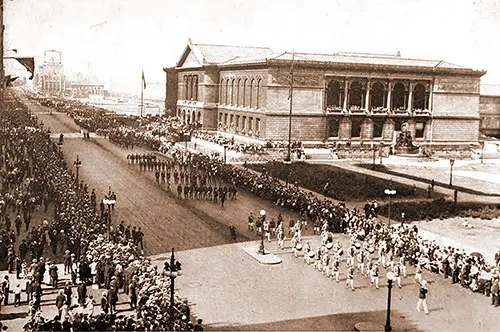 Military Holidays and Observances
Military holidays and Observances historically have included Armed Forces Day, Army Day, Declaration of Peace, Flag Day, Memorial Day, and Veterans Day.
Rank Insignia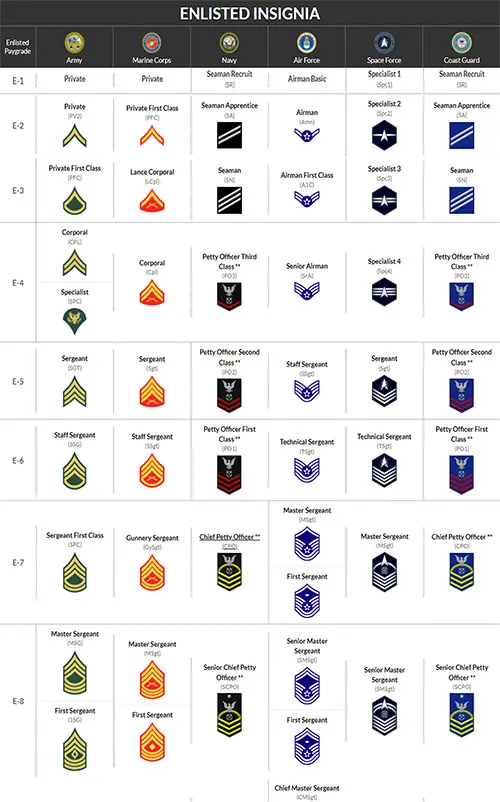 US Military Enlisted Rank Insignia
Military rank is more than just who salutes whom. Military rank is a badge of leadership. Responsibility for personnel, equipment, and mission grows with each advancement.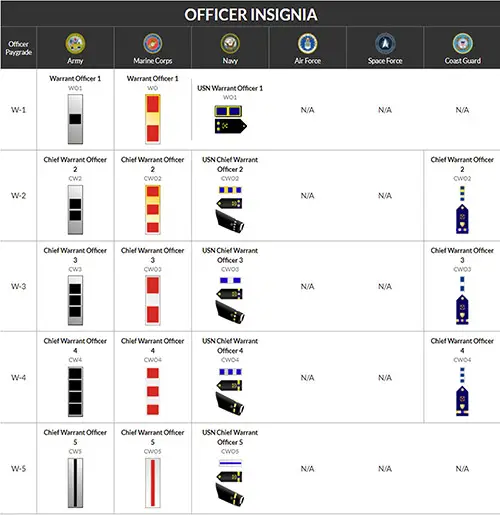 Warrant Officer Insignia - US Military
Warrant officers hold warrants from their service secretary and are specialists and experts in certain military technologies or capabilities.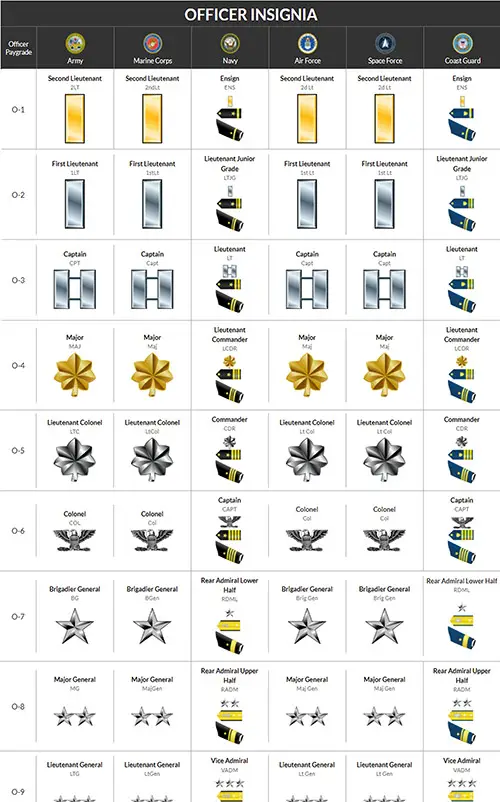 Commissioned Officer Insignia, US Military
The commissioned ranks are the highest in the military. These officers hold presidential commissions and are confirmed at their ranks by the Senate.