The Hello Girls Telephone Operators of World War I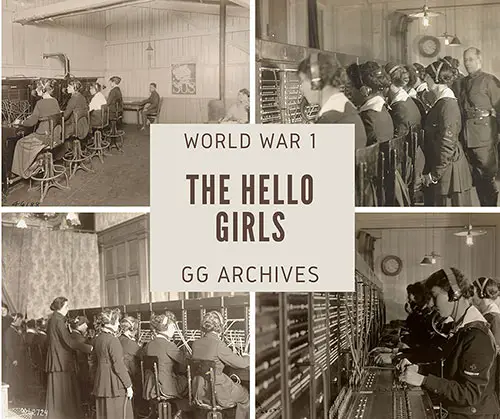 Of approximately 1,750 applicants, the Army trained 450 women, and 233 ultimately sent overseas to serve as telephone operators. Colloquially dubbed "Hello Girls," these women were primarily stationed in England and France (and Germany after the Armistice was signed); some were stationed to work on the front lines in locations such as Saint Mihiel and Souilly, France.
While the exact origin of "Hello Girl" is unknown, it was a common nickname in the United States for a telephone operator before and during World War I. The female telephone operators of the Signal Corps did not like to be called "Hello Girls," but the name stuck.
Our comprehensive collection of articles, photographs, books, documents, congressional bills, and more provides an extensive volume of research materials for genealogists and students.
"Hello Girls" Telephone Operators of the US Army Signal Corps
Affidavits