Epicurean Holiday Dining & Feasts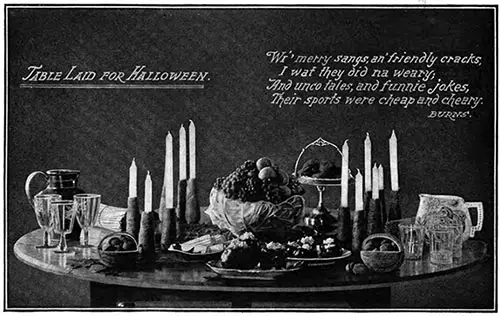 Table Laid for Halloween © 1902 Beautiful Homes and Social Customs of America. Designed by Janet McKenzie Hill, Editor of the Boston Cooking and School Magazine.
A cabbage hollowed out and lined with paper serves as a fruit dish; candlesticks are made of carrots. Celery-apple-and-nut, salad is served in red peppers. Marshmallows, in shape and color at ears of yellow corn, are used as bonbons.  Boston brown-bread sandwiches, doughnuts, cider nuts complete the menu.