Delicious Cakes and Other Epicurean Delights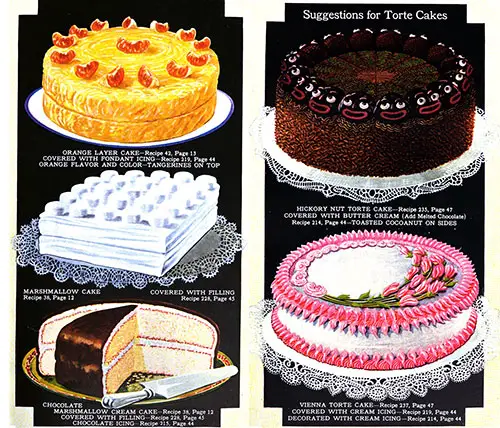 There seemed to be quite a novel idea in the decorations of cakes. Some are like a large slice, cut out and ornamented outside with colored sugar, on which roses and green leaves were laid, all in the same dainty style.
There were many round cakes, with a sugar coating, tinted a light violet shade, with sprays of angelica, like fine grass, and bunches of sugar violets in the way of ornaments; others again had fine maiden hair by way of decoration.
Chocolate cakes grow increasingly fashionable, and one of these, coated with sugar, was quite charming, with festoons of blue ribbons, all in sugar, caught up with the favorite violets, or with pink sugar roses. But the slabs are the novelty and the sack-shaped cakes.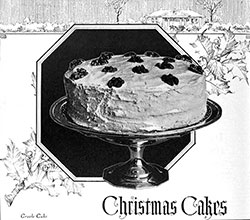 As the Holidays draw near again the busy housewife begins to turn her thoughts towards Christmas sweets and goodies, for Christmas would not be complete for the kiddies without the usual cakes and candies which mother is sure to prepare.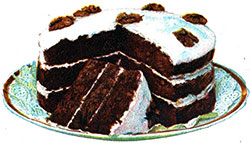 Chocolate cake has always been the favorite dessert to close fabulous dinners and gatherings. For your enjoyment, GG Archives have compiled several vintage recipes of Chocolate Cakes from various cookbooks of the era.