Red Star Line Passenger Lists 1892-1938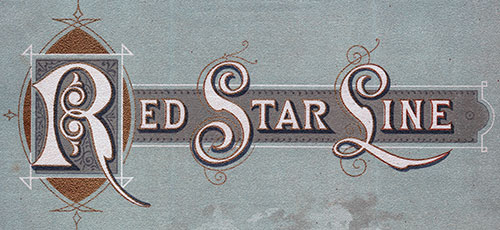 Red Star Line Passenger Lists available at the Gjenvick-Gjønvik Archives that have been transcribed and uploaded are listed below. You can view a complete inventory of Red Star Line passenger lists available at the GG Archives on this page.
Outstanding service is that of the Red Star Line from the ports of New York and Philadelphia to Belgium, via England and France. In this are engaged such splendid steamers as the Belgenland, famous for her winter world cruises, the Lapland and the Cabin class steamers, Pennland and Zeeland.
With frequent sailings throughout the year and a regular weekly service during the Spring and Summer, there is always a convenient departure of the Red Star line to Antwerp (via Plymouth and Cherbourg), a convenient port for all points in the Low Countries.
The International Mercantile Marine Company (IMM) was the general agent in the United States for the Red Star Line.
Westbound Passenger Lists of the Red Star Line