Anchors Aweigh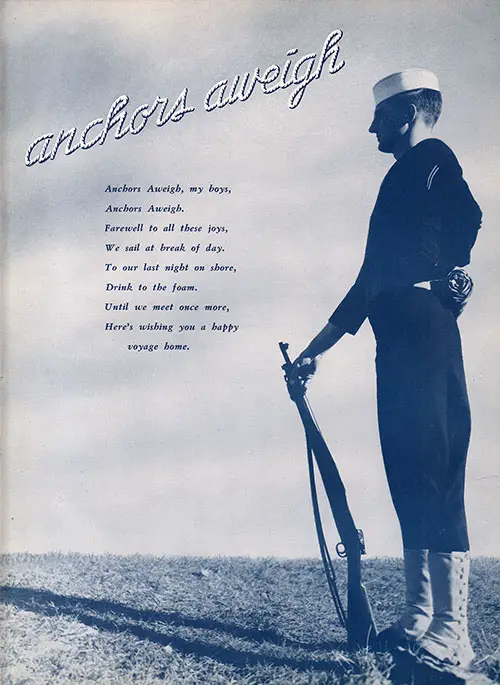 Anchors Aweigh, my boys, Anchors Aweigh.
Farewell to all these joys, sail at break of day.
To our last night on shore, Drink to the foam.
Until we meet once more, Here's wishing you a happy voyage home.
Anecdotal Stories and Other Naval Adventures
Johnsville Mutiny
It was called the Johnsville, Mutiny, and I was there passing out guns, the only one with authority to do so. End of tale. They later made a movie (made for TV) called the Johnsville Mutiny.
Navy Crash - Rescue Boats - Purpose and Function
On this particular day I'm aboard Roosevelt Roads Naval Air Station's solitary crash/rescue boat, putting together a story about the vessel's purpose and function.