RMS Queen Mary Dinner Menu - 28 March 1953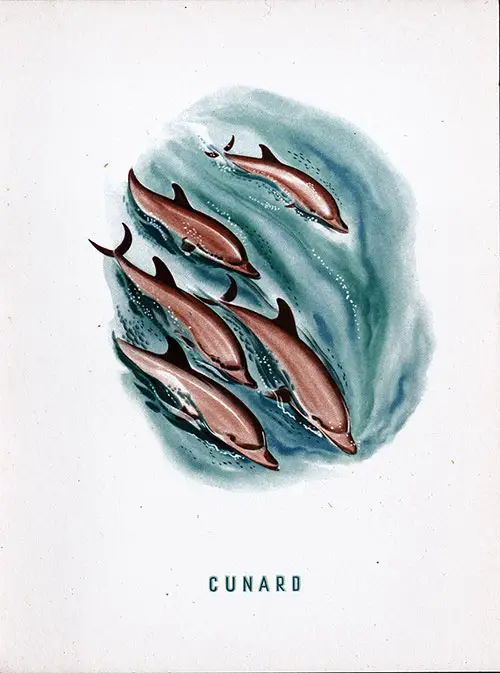 Front Cover of a Vintage Dinner Menu from Saturday, 28 March 1953 on board the RMS Queen Mary of the Cunard Line featured Poached Turbot. Sauce Riche, Braised Calf's Sweetbreads, St. Cloud, and Charlotte Russe for dessert.
Menu Items
Chilled Tomato Juice
Grape Fruit Cocktail
Hors d"Oeuvre Variés
Consommé Brunoise
Crème Chesterfield
Poached Turbot. Sauce Riche
Macaroni Pomodoro
Braised Calf's Sweetbreads, St. Cloud
Roast Ribs and Sirloin of Beef, Horseradish Cream
(Yorkshire Pudding)
French Beans        
Fried Parsnips
Boiled and Roast Potatoes
COLD:
Roast Lamb, Mint Sauce   
Pressed Beef
Waldorf Salad
Mayonnaise Dressing
Charlotte Russe
Ice Cream
Red and White Bordeaux —per Bottle or en Carafe. 5/-; per Class. 1/-

Passengers on Special Diet are especially invited to make known their requirements to the Chief Tourist Steward.
Specialty Foods for Infants are available on request.