RMS Queen Elizabeth Dinner Menu - 14 June 1953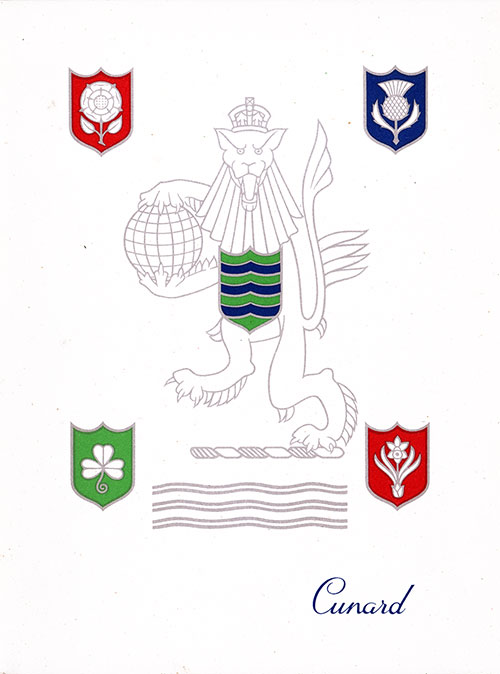 Vintage Dinner Menu from Sunday, 14 June 1953 on board the RMS Queen Elizabeth of the Cunard Line featured Risotto à la Grecque, Calf's Feet en Tortue, and Blueberry Sundae for dessert.
Menu Items
Mixed Fruit Cocktail
Hors d"Oeuvre Variés
Consommé Julienne
Potage Cumberland
Poached Turbot. Sauce Mousseline
Risotto à la Grecque
Calf's Feet en Tortue
Roast Leg and Shoulder of Lamb, Green Peas, Mint Sauce
Brussels Sprouts
Creamed Oyster Plant
Boiled and Roast Potatoes
COLD:
Roast Beef   
Pressed Tongue
Salade de Saison
Mayonnaise Dressing
Blueberry Sundae
Ice Cream and Wafers
Fresh Fruit   
Wines, Red or White Bordeaux —per Bottle or en Carafe. 5s-; per Class. 1s.

Passengers on Special Diet are especially invited to make known their requirements to the Head Waiter.
Specialty Foods for Infants are available on request.