RMS Parthia Ephemera Collection

Sister Ships RMS Media and RMS Parthia of the Cunard Line. The Companionable Liners. 14,000 Gross Tons. 250 Passengers. First Class to Europe, 1949. GGA Image ID # 1f2b93b7a3
Parthia (1947) Clinard Line
Built by Klarland & Wolff, Ltd., Belfast, Ireland. Tonnage: 13,362. Dimensions: 518' x 70' (531' o.l.). Twin-screw, 17 1/2 knots. Steam turbines. Single mast and one funnel. Passengers: 250 first class. Maiden voyage: Liverpool-New York, April 10, 1948. Note: The first Cunard Line vessel to be built by Harland & Wolff, Ltd. Sister ship: Media.
Ephemera for the RMS Parthia includes Brochures, Photogaphs, and more.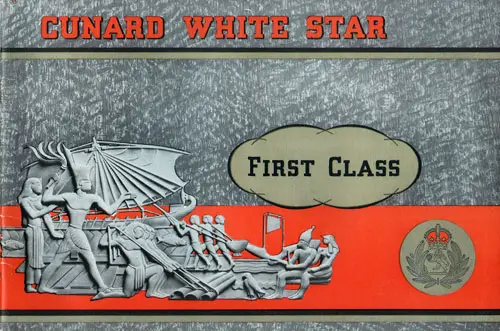 Visit Europe First Class - Cunard White Star - 1949
For Ocean Voyaging in excellent comfort, travel First Class in any of the seven Cunard White Star transatlantic luxury liners, from the resplendent Queen Elizabeth and Queen Mary, the world's largest and fastest passenger ships, to the smartly modern single-class Media and Parthia. Ships Covered in this Brochure Include the Queen Elizabeth, Queen Mary, Mauretania, Caronia, Britannic, Media and Parthia.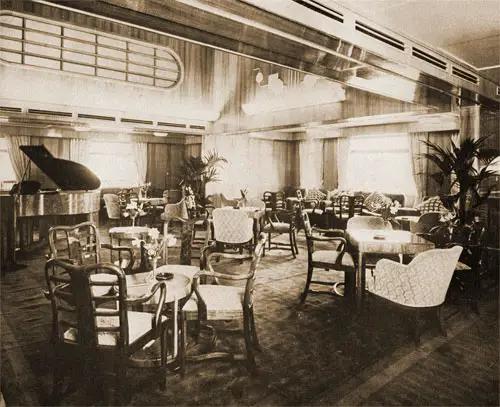 First Class Lounge on the RMS Parthia. First Class to Europe, 1949. GGA Image ID # 1f2e55e0ac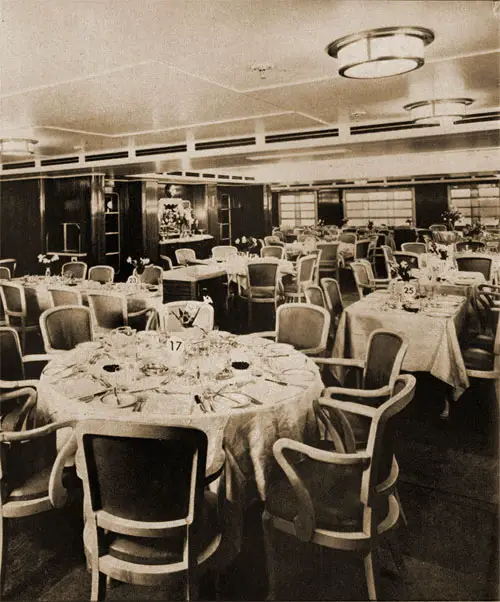 First Class Restaurant on the RMS Parthia. First Class to Europe, 1949. GGA Image ID # 1f2edfd2a8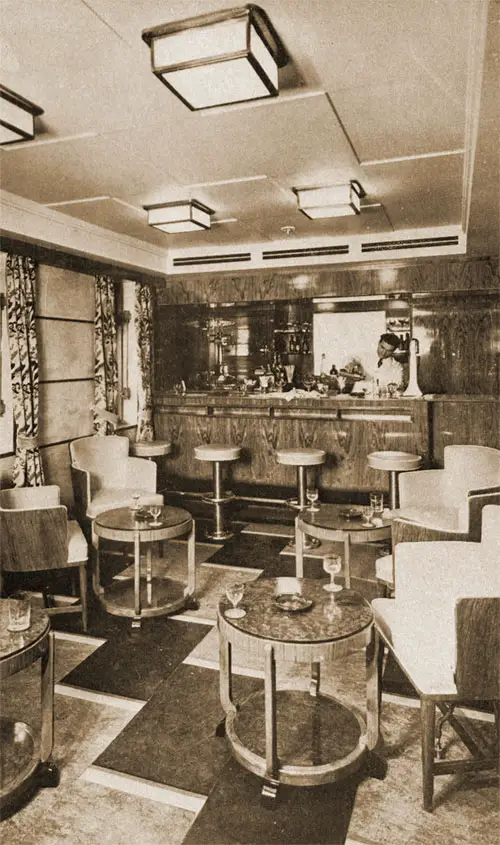 A Cozy Cocktail Bar Awaits First Class Passengers on the RMS Parthia. First Class to Europe, 1949. GGA Image ID # 1f2f3622a7