SS Prinz Friedrich Wilhelm Collection
Ephemera for the SS Prinz Friedrich Wilhelm are available at the GG Archives, including Passenger Lists, Menus, Brochures, Event Programs, and more.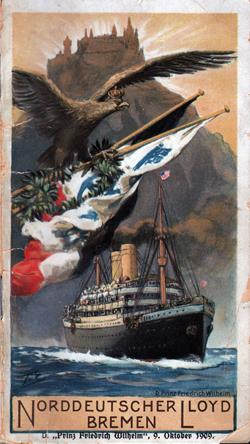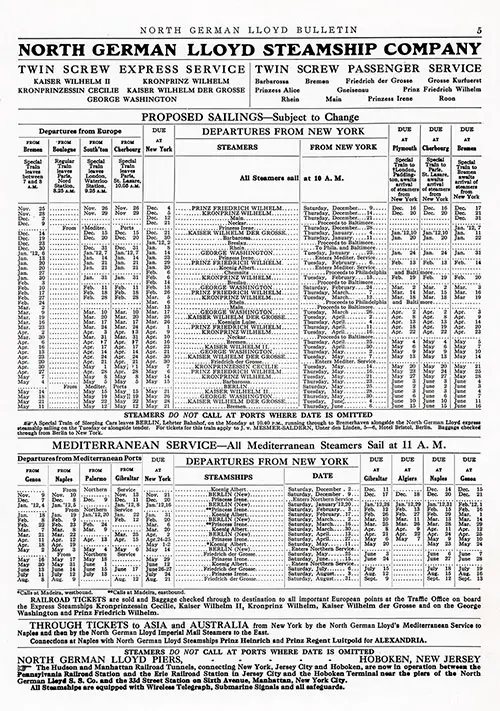 Proposed Sailings, Bremen-New York and New York-Mediterranean Services, from 10 November 1911 to 13 September 1912. Ships Included the Baarbarossa, Berlin, Bremen, Breslau, Chemnitz, George Washington, Kaiser Wilhelm der Grosse, Kaiser Wilhelm II, Koenig Albert, Koenigin Luise, Kronprinz Wilhelm, Main, Neckar, Prinz Friedrich Wilhelm, Prinzess Irene, and Rhein. North German Lloyd Bulletin, December 1911. GGA Image ID # 1e304c62cd. Click to View Larger Image.