SS Parisian - History and Ephemera Collection
Ephemera for the SS Parisian are available at the GG Archives, including Passenger Lists, Menus, Brochures, Event Programs, and more.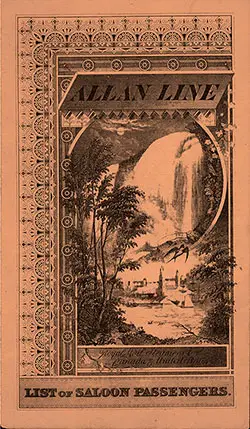 1891-09-17 RMS Parisian Passenger List
Steamship Line:

Allan Line

Royal Mail Steamers
Class of Passengers:

Saloon

Date of Departure:

17 September 1891

Route:

Liverpool to Quebec and Montreal

Commander:

Captain J. Ritchie
Ephemera contained in the GG Archives collection represent the souvenirs provided to the passengers of each voyage. Many of these souvenir ephemeral items have disappeared over the years.
Our selection varies considerably by ship, and likely contains only a sampling of what was originally produced and printed by the steamship lines.
Bookmark pages you're researching and check back periodically for additions as we continue to digitize our extensive ephemera materials.
The Allan Line RMS Parisian
The accompanying illustrations of the Allan liner Parisian serve as an interesting reminder that the London-Montreal sailings of the premier Canadian line are in full swing.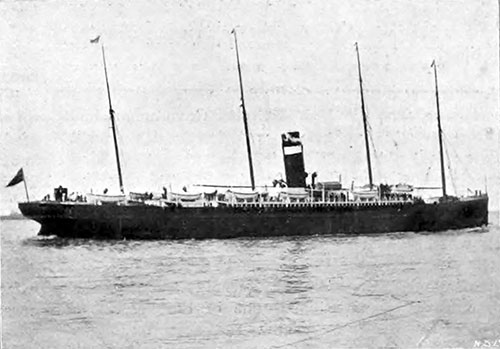 The RMS Parisian Passing Down the River Thames from the Surrey Commercial Dock in London circa 1907. GGA Image ID # 141b269505
A feature of the London service is the very low fare. For the steamer's ordinary second cabin rooms it is £7 5s., and for rooms situated in the saloon (ordinary first-class) the fare ranges from £8 upwards.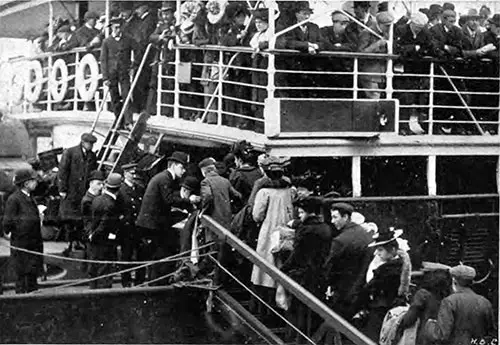 The RMS Parisian Embarking Passengers circa 1907. GGA Image ID # 141b436b7b
The London service, while, of course, not on a par with the "swagger" Liverpool route, is yet highly popular, and we have heard of people starting from London with the intention of returning by Liverpool changing their minds and returning to the Thames, so satisfied were they with the comfortable accommodation the Company provided them.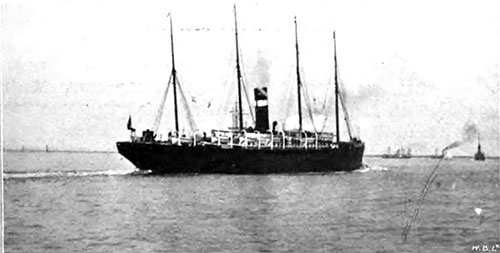 The RMS Parisian Spotted off Gravesend circa 1907. GGA Image ID # 141b47144f
For those who want a sea voyage a Canadian trip by the Parisian presents attractions.
-- The Syren and Shipping Illustrated, 15 May 1907, p. 155.