SS Britannia Collection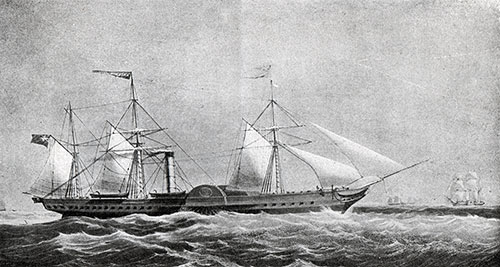 The First Cunarder: The Britannia. GGA Image ID # 100209d6d6
Britannia (1840) Cunard Line
Built by Robert Duncan & Co., Port Glasgow, Scotland. Tonnage: 1,139. Dimensions: 207' x 34' (228'o.l.). Paddle- wheels, 9 knots. Side lever engines. Three masts and one funnel. Wooden hull. Four boilers; 741 I.H.P. Bunkers carried 640 tons of coal. Passengers: 115 cabin. Maiden voyage: Liverpool-Halifax-Boston, July 4, 1840. Note: The pioneer Cunarder to open up regular service. The Unicorn actually made the first crossing of the Atlantic, Liverpool- Halifax, May 16, 1840. Charles Dickens was a passenger on the Britannia in 1842. Sold to German Government in November 1848. Renamed: Barbarossa (1849). Transferred to the Prussian Navy in 1852. Fate: Sunk as a target ship in 1880. Sister ships: Acadia, Caledonia and Columbia.
Britannia (1863) Anchor Line
Built by Tod & McGregor, Glasgow, Scotland. Tonnage: 1,417. Dimensions: 255' x 33'. Single-screw, 10 1/2 knots. Inverted engines. Three masts and one funnel. Iron hull. Maiden voyage: Glasgow-Quebec-Montreal, July 8, 1863. Fate: Wrecked on the Isle of Arran, January 27, 1873, with no loss of life. Sister ship: Caledonia.
Britannia (1881) Fabre Line
Built by T. Royden & Sons, Liverpool, England. Tonnage: 2,477. Dimensions: 328'x 40'. Single-screw, 11 knots. Compound engines. Three masts and one funnel. Maiden voyage: Marseilles-New York, August 30, 1882. Renamed: America (1902). Fate: Scrapped in 1909. Sister ship: Scotia.
Ephemera for the SS Britannia are available at the GG Archives, including Brochures, Photographs, and more.
Brochures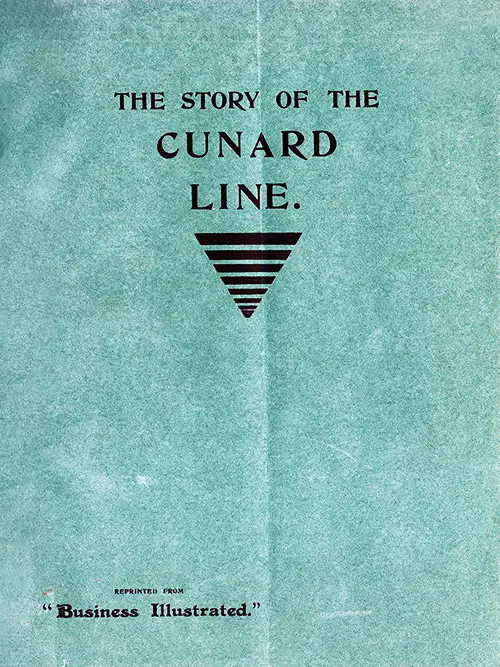 The Story of the Cunard Line - 1902
Cunard Steamship Company, Limited, one of the oldest and most famous of British steam navigation undertakings elected to remain independent and outside the scope of the great Trust. This is their Story as published by BUSINESS ILLUSTRATED. December 1902. Lavishly Illustrated including Interior Photographs. Ships Featured: Britannia, Scotia, Russia, Servia, Umbria, Etruria, Campania, Lucania, Ivernia, Saxonia.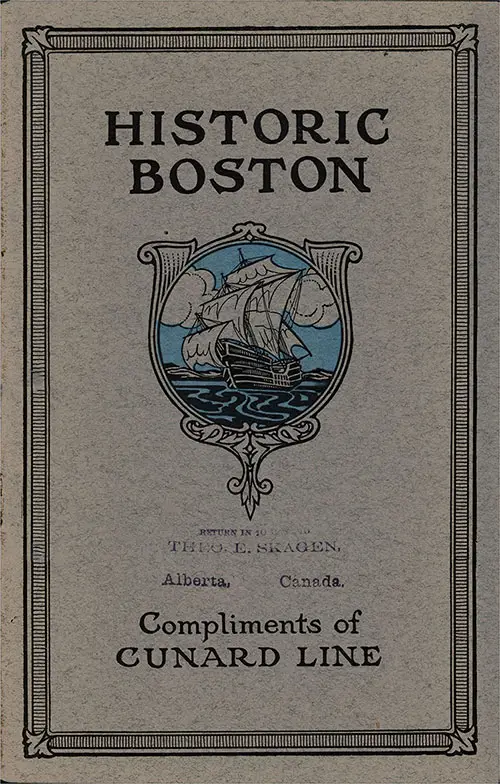 Cunard Service to Historic Boston - 1914
42-Page Brochure focused primarily on Boston, Massachusetts, with a brief summary of Cunard Line Fleet and Services to Boston. Some photographs of Cunard ships, offices, docks/piers, Boston Landmarks, and a Railroad advertisement. Ships Featured: Britannia, Franconia, and Laconia.
Photographs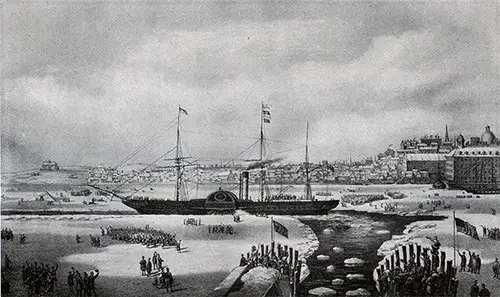 The Cunard Steamer SS Britannia in Boston Harbor 3 February 1844. GGA Image ID # 1276df737d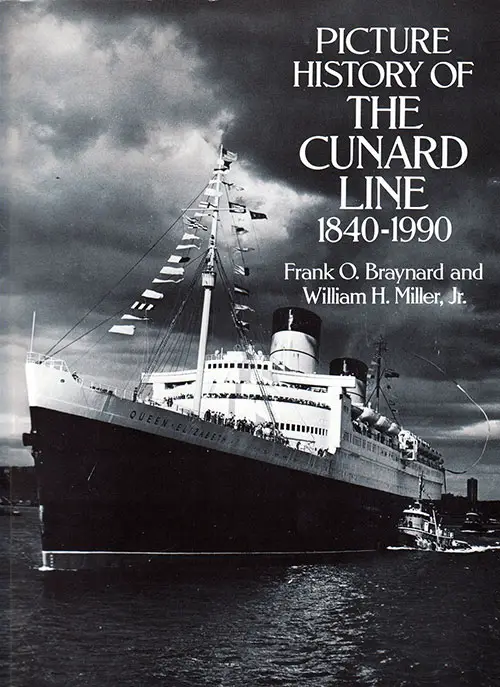 Picture History of the Cunard Line 1840 - 1990
Magnificent pictorial tribute to the long line of illustrious ships that sailed for one of the world's great shipping companies. Extensive fact-filled text, captions and over 180 photographs and illustrations recall the Britannia, Lusitania, Mauretania, Queen Elizabeth, Queen Mary and the QE2, among many others. Introduction.