US Naval Institute Proceedings - March 1985 (Supplement)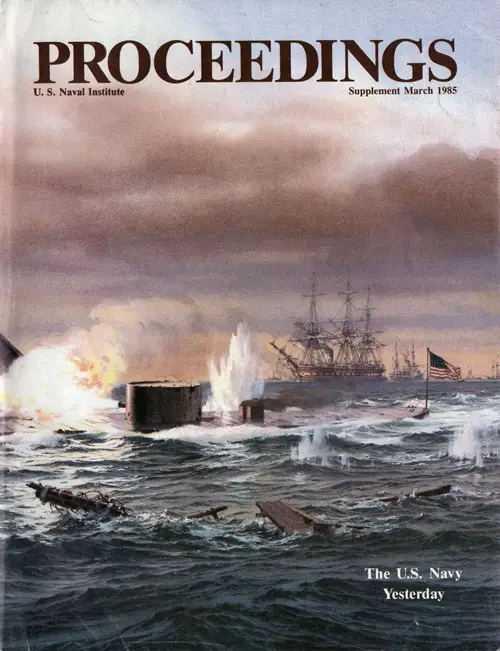 Front Cover, U. S. Naval Institute Proceedings Supplement, March 1985. GGA Image ID # 1d042dd9ec
The U. S. Naval Institute is a private, self-supporting, nonprofit professional society which publishes this magazine as a forum for the Sea Services. The Institute is not a part of the U. S. Government. The opinions and assertions herein are the personal ones of the authors.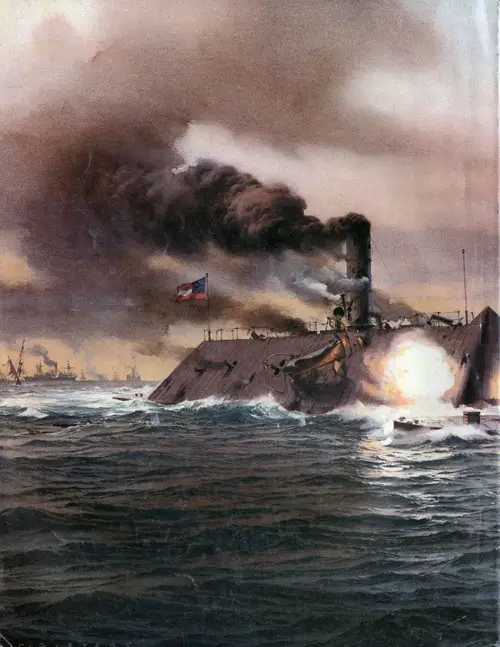 Back Cover, U. S. Naval Institute Proceedings Supplement, March 1985. GGA Image ID # 1d044323b8
2 Disaster on the Hudson By William M. Fowler, Jr.
10 With Sides of Iron
By Journalist Second Class Paul J. Brawley, U. S. Navy
14 The Wake of the Water Witch By John Hoyt Williams
20 The Contest for the Mississippi By Milton M. Klein 14/4; 1//cicsjiay4
26 Gunboat Diplomacy in the Med By Anne Cipriano Venzon
32 Echoes of the Future By Walter E. Pittman, Jr.
38 An Unaccountable Accounting
By Colonel William J. Ankley, U. S. Army (Retired)
45 Going Down Under in 1925 By Peter M. Sales
54 The Battle Fleet's Home Port: 1919-1940 By Harvey M. Beigel
64 The Navy's Infantry at Bataan
By Captain John Gordon IV, U. S. Army
70 As I Recall . . . Flying PBYs in World War II
By Admiral John J. Hyland, U. S. Navy (Retired)
72 Patrol Wing Ten's Raid on Jolo
By Commander Louis B. Dorny, U. S. Naval Reserve
CC18 SkiReserveuck? KOMiliPOgig 15 Xs
By Commander Ralph H. Millsap, U. S. Naval Keserve (Retired) 88 Mission of Mercy By Thomas A. Bryson
Cover: Carl Evers has adroitly avoided the Virginia vs. Merrimack hassle by not titling his superb painting of the Monitor vs. Whatever. If you want to order a limited edition print from the Greenwich Workshop Gallery, Southport, Connecticut, just ask for the Monitor vs. Merrimack print if you live north of the Mason-Dixon Line, or the Monitor vs. Virginia print if you live south of it.
15RMI, V5 E-Cqf
The Proceedings is published by the U. S. Naval Institute, Annapolis, MD 21402. Second class postage paid at Annapolis, MD and at additional mailing offices. Memberships, $24.00 one year/Subscriptions, $27.00 one year (U.S.A.). Copyright 1985 U. S. Naval Institute. Copyright is not claimed for editorial material in the public domain. U. S. Naval Institute Proceedings (ISSN 0041-798X).