San Francisco, California Passenger Lists 1926-1954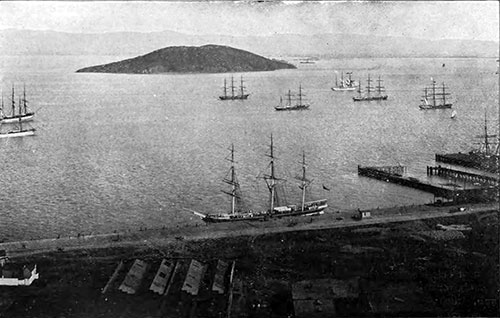 The San Francisco Harbor. The Syren & Shipping Illustrated, 17 June 1908. GGA Image ID # 1473169b9e
Passenger Lists available from the GG Archives from the Port of San Francisco, California. Organized by Date of Departure, Steamship Line, Steamship or Ocean Liner, Class of Passengers, Route, and the Ship's Captain.
San Francisco is located on the West Coast of the United States at the north end of the San Francisco Peninsula and includes significant stretches of the Pacific Ocean and San Francisco Bay within its boundaries.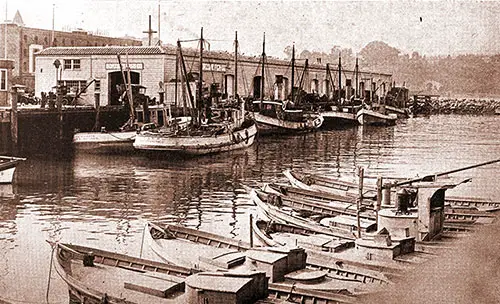 View of Fisherman's Wharf at San Francisco in 1922. GGA Image ID # 1717c096b7
Several picturesque islands—Alcatraz, Treasure Island and the adjacent Yerba Buena Island, and small portions of Alameda Island, Red Rock Island, and Angel Island—are part of the city.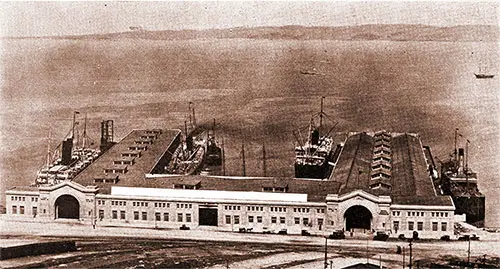 Modern Piers at the Port of San Francisco, 1923. GGA Image ID # 1717fa5dc2