Cristóbal, Panama Passenger Lists 1926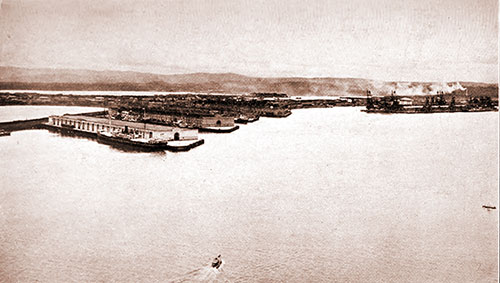 Atlantic Entrance to the Port of Cristobal, Panama circa 1934. GGA Image ID # 1716b1ba87
Passenger Lists available from the GG Archives from the Port of Cristóbal, Panama. Organized by Date of Departure, Steamship Line, Steamship or Ocean Liner, Class of Passengers, Route, and the Ship's Captain.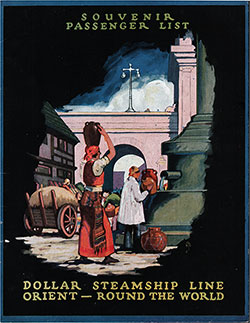 1926-09-30 SS President Van Buren Passenger List
Steamship Line: Dollar Steamship Line
Class of Passengers: Cabin Class
Date of Departure: 30 September 1926
Route: New York to Marseilles via Havana, Cristobal, Balbao, Los Angeles, San Francisco, Honolulu, Kobe, Shanghai, Hong Kong, Manilla, Singapore, Penang, Colombo, Port Said and Alexandria
Commander: Captain M. Ridley
There are two ports of entry in the Canal Zone - Cristobal on the Atlantic side and Balboa on the Pacific Cristobal is part of the harbor of Colon but is under the jurisdiction of the United States. Both ports are equipped with piers, drydocks , and fueling facilities.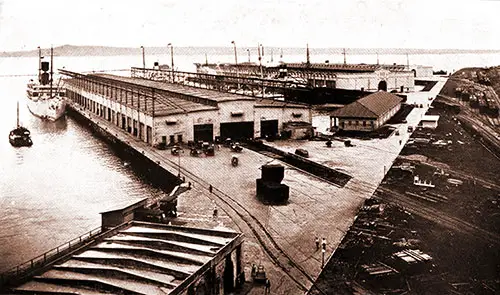 Piers Nos. 6, 7, and 8 at Cristobal, Panama. GGA Image ID # 171719a523
There are 9 docks at Cristobal, with a total berthing capacity of approximately 13,500 feet, of which 13 ,000 feet can be used by deep -draft vessels. Five of the docks are of steel and concrete construction , the remainder being built of timber.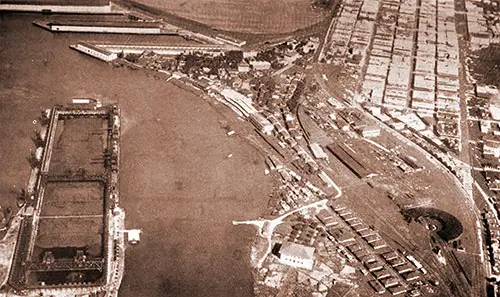 General View of the Cristobal Terminal and Harbor Area, Panama, circa 1934. GGA Image ID # 171728e004