Adelaide, South Australia Passenger Lists 1899 & 1954
Passenger Lists available from the GG Archives from the Port of Adelaide, South Australia. Organized by Date of Departure, Steamship Line, Steamship or Ocean Liner, Class of Passengers, Route, and the Ship's Captain.
Adelaide is the capital city of South Australia and the fifth-largest city in Australia. Port Adelaide is a suburb of Adelaide, the state capital of South Australia, approximately 14 kilometres (8.7 mi) northwest of the Adelaide CBD. It lies within the City of Port Adelaide Enfield and is the main port for the city of Adelaide. Port Adelaide is bounded by the Port River and Inner Harbour to the north and west, and by Webb Street and Grand Junction Road to the south.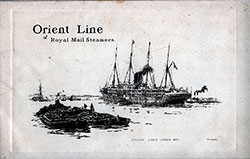 1899-04-28 RMS Orient Passenger Lists
Steamship Line: Orient Line
Class of Passengers: Cabin
Date of Departure: 28 April 1899
Route: London (Tilbury) to Australian Ports (Sydney, Melbourne, Adelaide, and Albany) via Plymouth
Commander: Lt. A. T. Pritchard, R.N.R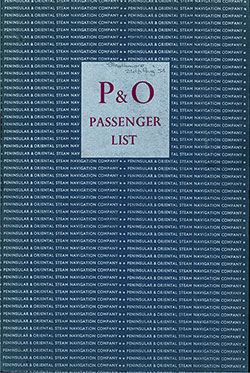 1954-08-24 RMS Strathmore Passenger List
Steamship Line: Peninsular & Oriental Line (P&O)
Class of Passengers: First Class
Date of Departure: 24 August 1954
Route: London to Sydney via Port Said, Bombay (Mumbai), Colombo, Fremantle, Adelaide, and Melbourne
Commander: Captain A. G. Jenkins