Seattle, Washington Passenger Lists 1934
Passenger Lists available from the GG Archives from the Port of Seattle, Washington. Organized by Date of Departure, Steamship Line, Steamship or Ocean Liner, Class of Passengers, Route, and the Ship's Captain.
The city of Seattle, Washington is situated on an isthmus between Puget Sound and Lake Washington, about 100 miles (160 km) south of the Canada–United States border.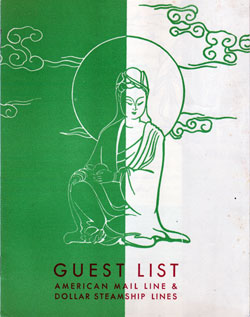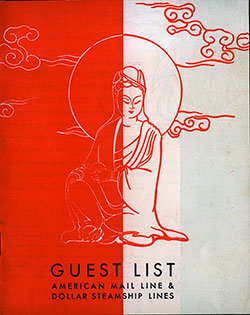 1934-09-22 SS President Jackson Passenger List
Steamship Line: American Mail Line
Class of Passengers: Not Stated
Date of Departure: 18 September 1934
Route: Yokohama to Seattle via Victoria
Commander: Captain M. M. Jensen, U.S.N.R