Port of Rangoon, Burma Passenger Lists 1936
Passenger Lists from 1936 available from the GG Archives from the Port of Rangoon, Burma. Organized by Date of Departure, Steamship Line, Steamship or Ocean Liner, Class of Passengers, Route, and the Ship's Captain.
Yangon (formerly known as Rangoon) is the largest city in Myanmar (formerly Burma). A mix of British colonial architecture, modern high-rises and gilded Buddhist pagodas define its skyline. The British ruled Burma as a part of India from 1919 until 1937. In 1937, Burma was made a crown colony of Britain. Britain in part used Burma as a buffer zone between India and the rest of Asia.
The British named the country Burma in honor of the Burmans, the dominant ethnic group. Initially the British called it "Further India." The Burmese called it "myanma naing ngan"—the source of the name Myanmar—or more colloquially as "bama pyi" or "country of Burma." Both these usages persist, and the national anthem still refers to "bama pyi." The British "imperial tongue" stumbled over Myanmar and adopted Burma, reportedly similar to the name Birmania given to the country by Portuguese traders.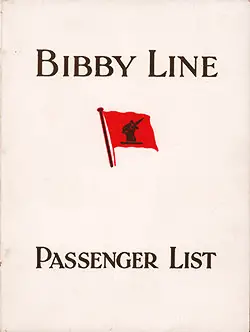 1936-01-31 SS Yorkshire Passenger List
Steamship Line: Bibby Line
Class of Passengers: Cabin Class
Date of Departure: 31 January 1936
Route: Liverpool to Rangoon via Gibraltar, Marseilles, Port Said, Port Sudan, and Colombo
Commander: Captain F. W. L. Midgley