Casablanca, Morocco Passenger Lists 1937-1938
Passenger Lists available from the GG Archives from the Port of Casablanca, Morocco. Organized by Date of Departure, Steamship Line, Steamship or Ocean Liner, Class of Passengers, Route, and the Ship's Captain.
Casablanca is the largest city of Morocco. It is located in western Morocco on the Atlantic Ocean. It is one of the major cities of Africa economically and one of the largest demographically. Casablanca is Morocco's chief port and industrial center.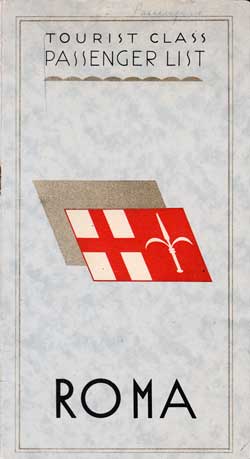 1937-05-22 SS Roma Passenger List
Steamship Line: Italia Line
Class of Passengers: Tourist
Date of Departure: 22 May 1937
Route: New York to Madeira, Casablanca, Gibraltar, Algiers, Naples, and Genoa
Commander: Captain Attilio Frugone
Note: Annotated by the original owner (passenger)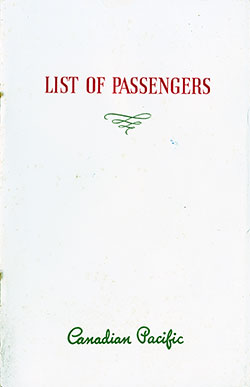 1938-06-18 SS Montcalm Passenger List
Steamship Line: Canadian Pacific (CPOS)
Class of Passengers: Cruise Members
Date of Departure: 18 June 1938
Route: Atlantic Isles and Seaboard Cruise from Tilbury. (London - Gibraltar - Casablanca - Madeira - Lisbon - London)
Commander: Captain D. Pert