Dar es Salaam, Tanzania Passenger Lists 1929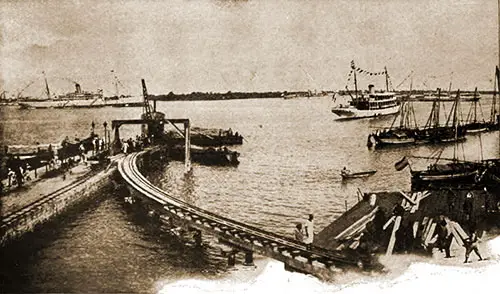 Port of Dar es Salaam in 1907. One of Germany's East African Ports.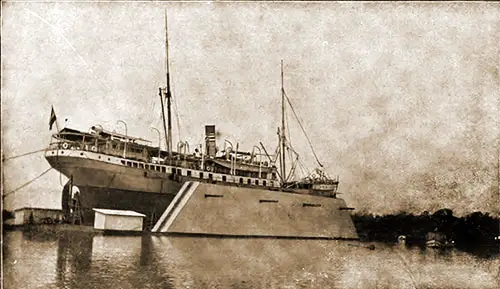 The Floating Dock at Dar-es-Salaam. Much haa been said about German enterprise in East Africa, and the port of Dar-es-Salaam is a concrete instance of this progressive spirit. Since 1891, when the place became the seat of Government, the old ramshackle town has been completely transformed. Handsome buildings have sprung up, and the harbor has been dredged and improved out of recognition. The dimensions of the floating dock are Length 205 ft breadth. 55 1/2 ft., depth on blocks, 19 1/2 ft. The Syren & Shipping Illustrated, 3 June 1908. GGA Image ID # 14729d2a6d
Passenger Lists available from the GG Archives from the Port of Dar es Salaam, Tanzania. Organized by Date of Departure, Steamship Line, Steamship or Ocean Liner, Class of Passengers, Route, and the Ship's Captain.
Dar es Salaam formerly Mzizima, is Tanzania's largest city on a natural harbour on the eastern coast of Africa.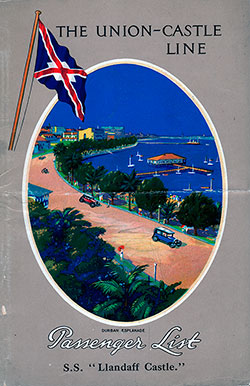 1929-05-23 SS Llandaff Castle Passenger List
Steamship Line: Union-Castle Line
Class of Passengers: First Class
Date of Departure: 23 May 1929
Route: London to South Africa via the Mediterranean
Ports of Call: London to Natal via Marseilles, Genoa, Port Said, Port Sudan, Aden, Mombasa, Tanga, Zanzibar, DarEs-Salaam, Port Amelia, Beira and Lourenço Marques (Maputo)
Commander: Captain E. F. Gilbert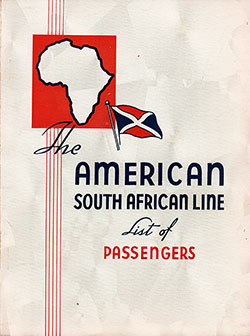 1937-07-21 SS City of New York Passenger List
Steamship Line: American South African Line
Class of Passengers: Cabin
Date of Departure: 21 July 1937
Route: Beira to New York via Lindi, Dar-Es-Salaam, Zanzibar, Tanga, Mombasa, Durban, Port Elizabeth, Capetown, and the Island of Trinidad
Commander: Captain C. W. Schmidt, Lt. Cmdr. USNR