President Liners - Dollar Steamship Line - 1925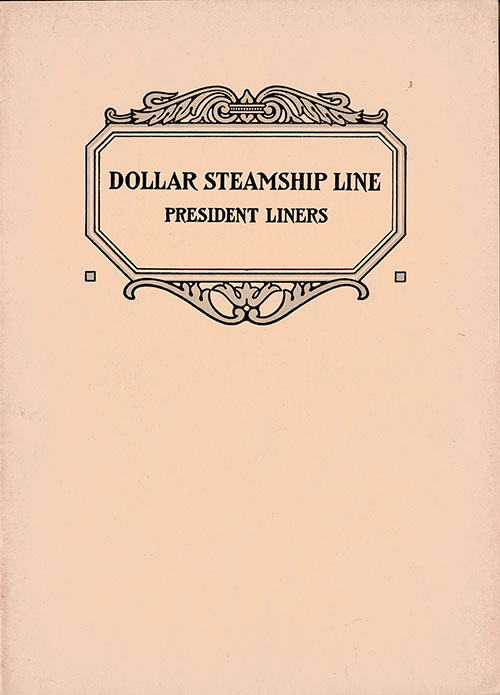 Front Brochure Cover, Dollar Steamship Line President Liners from 1925. GGA Image ID # 11e32e73b7
In the round-the-world service of the Dollar Steamship Line President Liners a distinctively higher standard of luxury, comfort, and convenience a standard designed to meet the requirements of ocean voyagers who insist upon refinements on a par with those of metropolitan hotels or clubs—is offered.
Every assurance that such a standard has been achieved is embodied in the arrangement of all cabins amidships, the pleasant and spacious staterooms having real twin beds (rather than berths), the abundance of accommodation with private tub and shower baths, the vast public halls, and a cuisine attuned to these distinctive features.
The President Liners offer five services in one — Round-the-World, Intercoastal, Trans-Pacific, Orient-European, and Trans-Atlantic.
Dollar Steamship Line Fleet
President Van Buren
President Monroe
President Harrison
President Adams
President Garfield
President Hayes
President Polk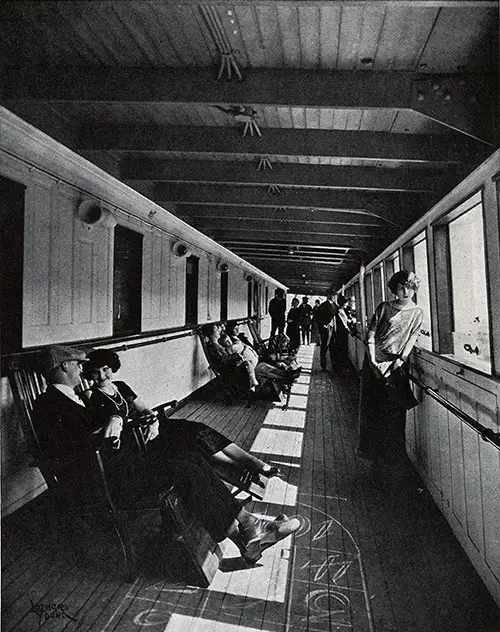 Passengers Relaxing on Deck. Happy Hours of Relaxation—New Associations Formed— Lasting Friendships Fostered. GGA Image ID # 11e339bfa3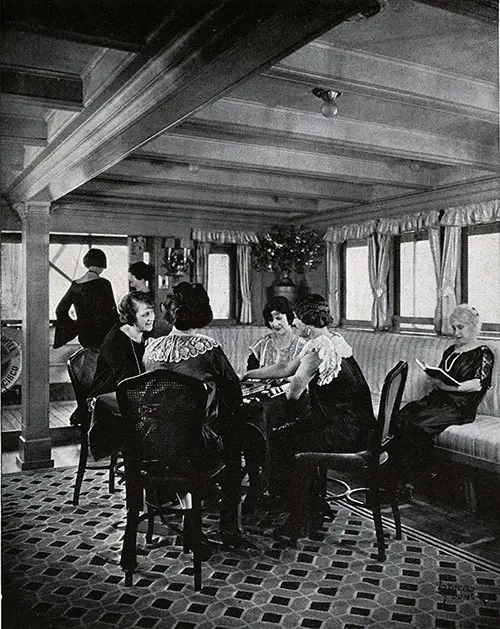 Women Relaxing in the Ladies' Lounge with an Afternoon on the Veranda at Mah Jongg or Bridge. GGA Image ID # 11e35620fc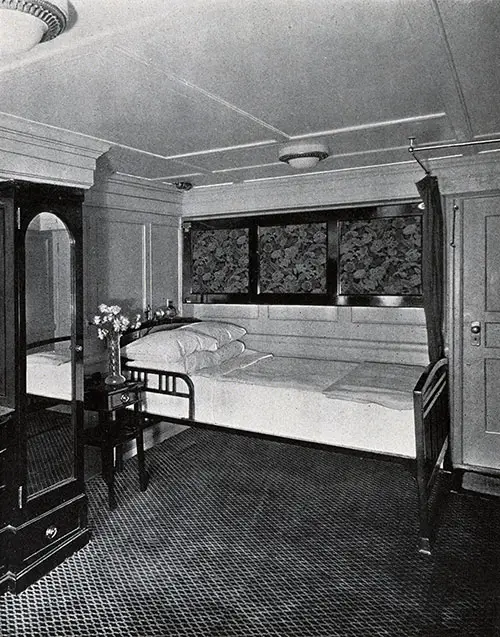 View of a Stateroom. Our Staterooms Are Surprisingly Large, Immaculately White, Many with Private Baths— an Inviting Feature of President Liners. GGA Image ID # 11e3649eb4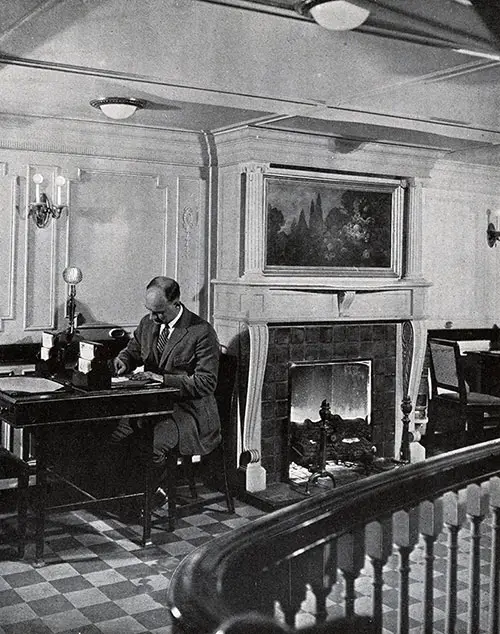 Writing Room Where Letters Home Tell Intimate Tales of Ports and People, Things Enjoyed and Pleasures Had on Liners and Ashore. GGA Image ID # 11e3a12305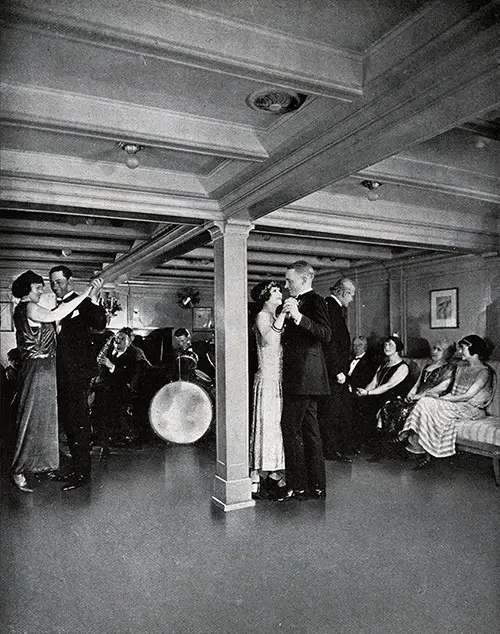 Dancing in the Ballroom an Activity Universally Enjoyed the World 'Round. GGA Image ID # 11e3acc0b6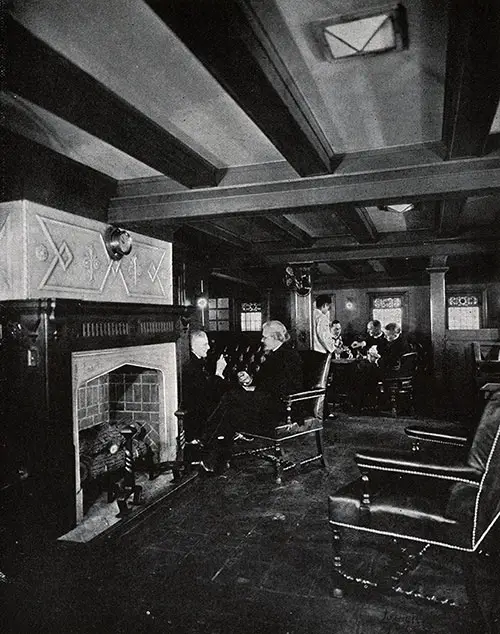 View of the Smoking Room. Cheery Fire-Place and Comfortable Chair, a Good Cigar and a Congenial Friend, Club Life Made Real Life While at Sea. GGA Image ID # 11e3baded0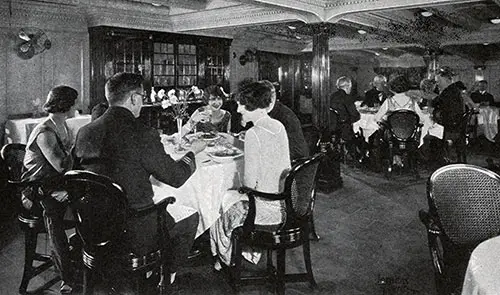 Dining Salon — Exceptional Cuisine — Colorful Surroundings. GGA Image ID # 11e3e4bbfc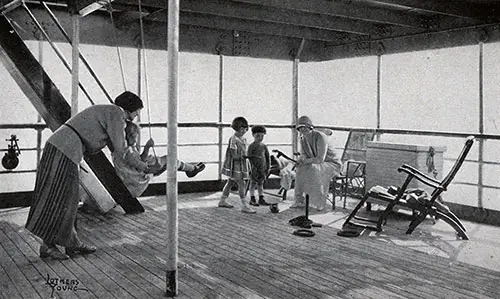 Passengers Young and Old Enjoy Deck Games. Spacious Decks for Playtime During the Voyage. GGA Image ID # 11e415e1e2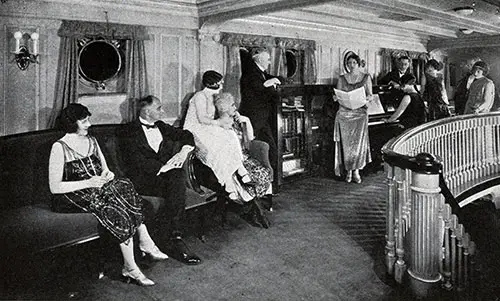 Passengers Enjoy an Informal Evening in the Music Room. GGA Image ID # 11e41959ff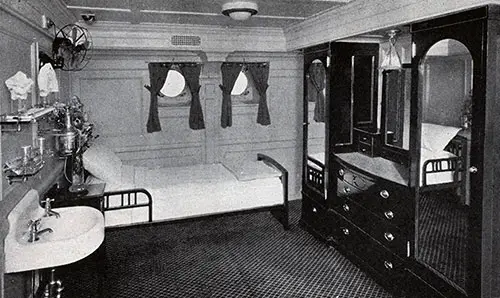 A Characteristic Stateroom on President Liners. GGA Image ID # 11e43b56dc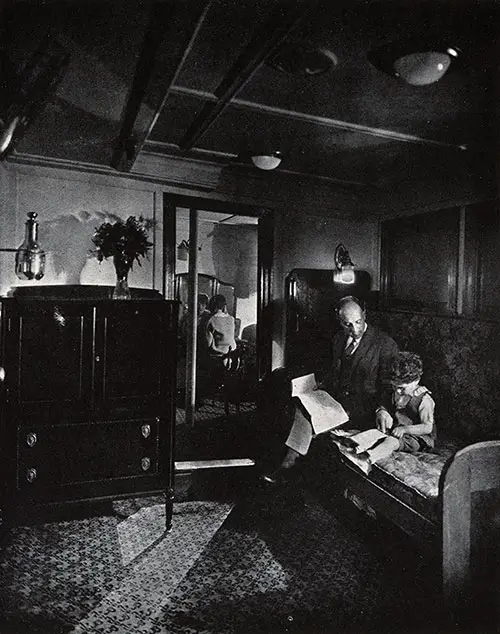 Sitting Room in a Luxurious Suite. Home Life and Family Life Blend in Complete Harmony in These Luxurious Quarters. GGA Image ID # 11e4435b7d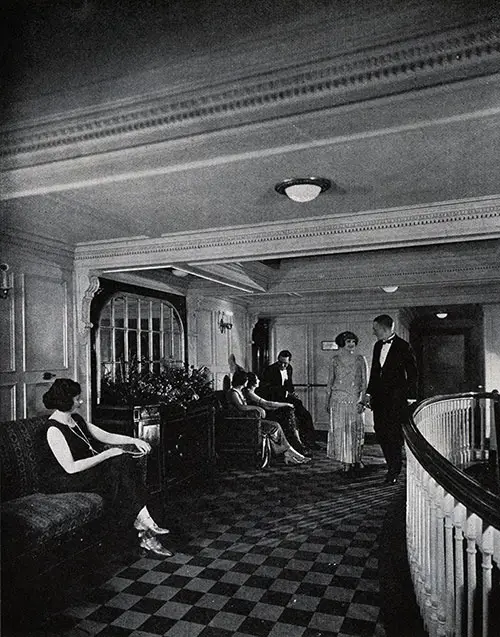 Socializing with Fellow Passengers in the Social Hall. The Richness and Elegance of Social Rooms on President Liners Lend Fascination to Formal Occasions. GGA Image ID # 11e47911f2
Passenger Golfing on an Ocean Liner. Golf at Sea Has Its Attraction and Thrills for the Devotee of This Popular Game. GGA Image ID # 11e4a4daec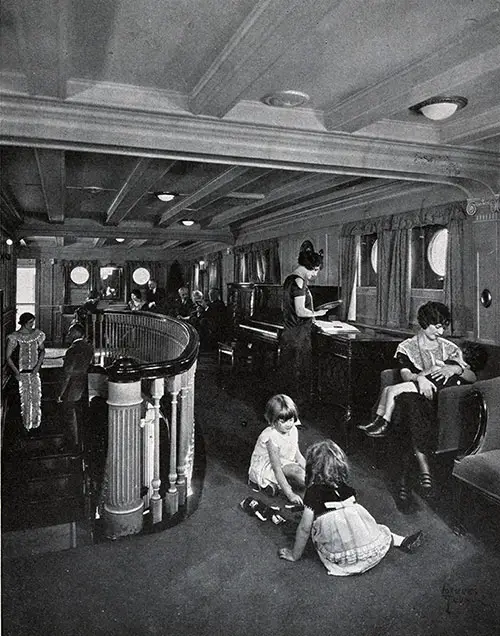 Pleasurable Afternoon with Children Playing in the Social Hall. GGA Image ID # 11e4c5498d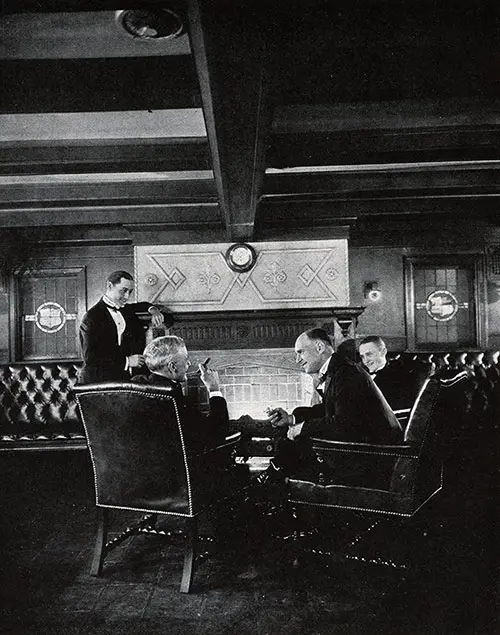 View of the Smoking Room Where the Spirit of Good Fellowship Prevails. GGA Image ID # 11e4e9fb48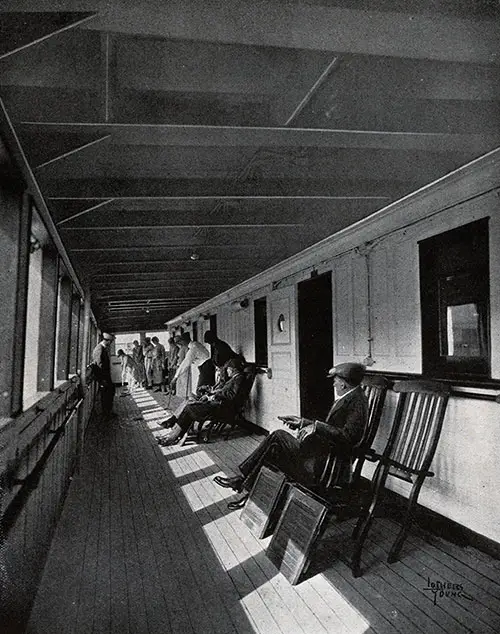 Relaxing on the Shelter Deck. Deck Games and Tournaments—Varied Scenes—Sunshine and the Tang of Salt Air. GGA Image ID # 11e50147b0