The Blue Funnel Line To Australia - 1913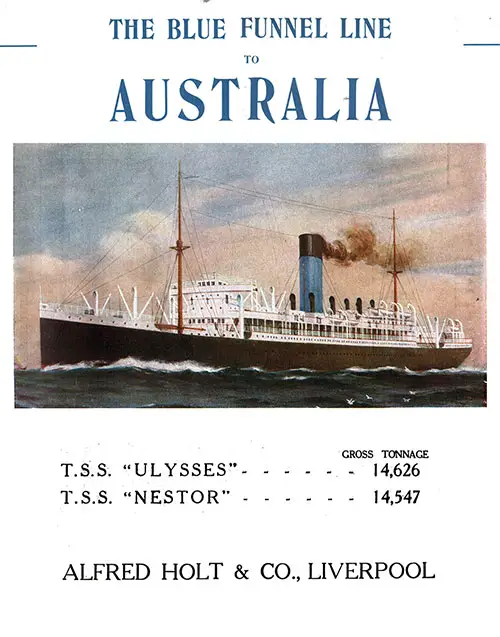 Composed Front Cover, Blue Funnel Line to Australia - Alfred Holt & Co., Liverpool - 1913. GGA Image ID # 124d91b1d9
Large-Format 18-panel brochure from Alfred Holt & Company, Liverpool, included many photographic views of the Blue Funnel Line to Australia in 1913 featuring the TSS "Ulysses" of 14,626 Tons and her sister ship, the TSS "Nestor" of 14,547 Tons.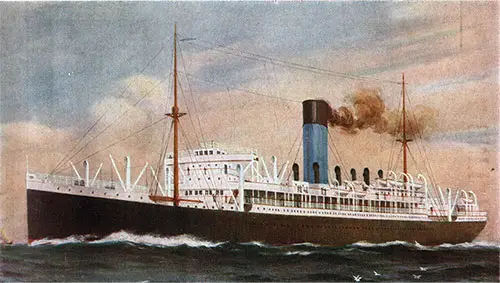 The Steamships TSS Nestor and TSS Ulysses of the Blue Funnel Line. GGA Image ID # 125167e286
The TSS Nestor and the TSS Ulysses were explicitly built for the Australian Route by the Ocean Steam Ship Company/Blue Funnel Line with a capacity of 350 passengers each. The ships were designed as cargo/passenger vessels, which was reflected in the less luxurious accommodations shown in the photographs compared to steamship lines such as White Star and Cunard.
Both ships were Twin-Screw, Twin Triple Expansion engines producing 7,750 HP capable of speeds up to 13.5 knots. They were 563.2 feet in length, 68 feet in breadth and 40.2 deep.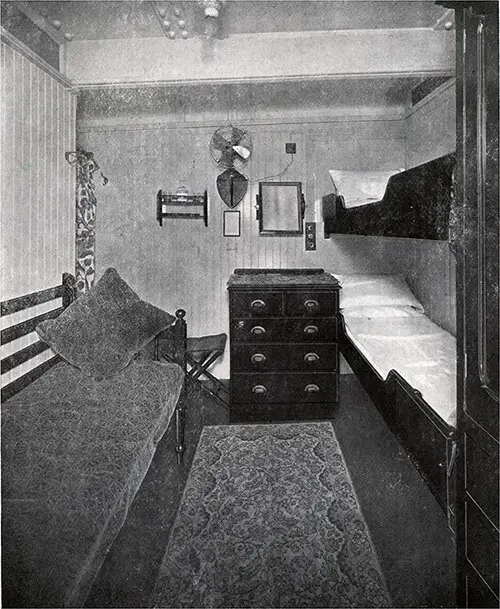 Two-Berth Bibby Stateroom. GGA Image ID # 124e25500e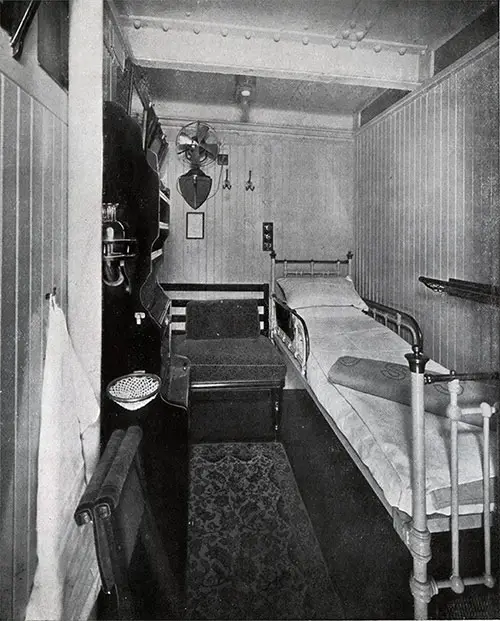 Single Cot Inside Stateroom. GGA Image ID # 124edf2159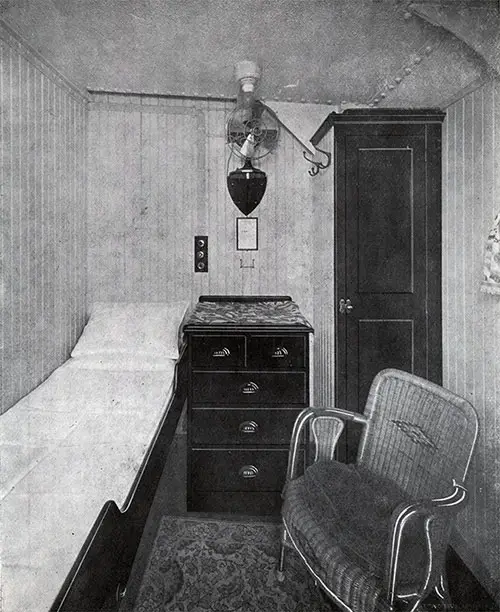 Outside Single Berth Stateroom - Upper Deck. GGA Image ID # 124f2eaee5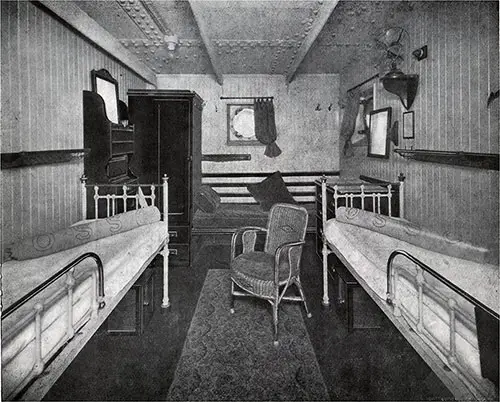 Two-Cot Stateroom - Promenade Deck. GGA Image ID # 124f5c38e1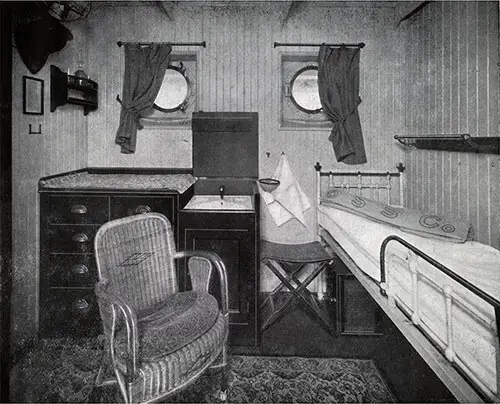 Outside Single-Cot Stateroom - Promenade Deck. GGA Image ID # 125011a943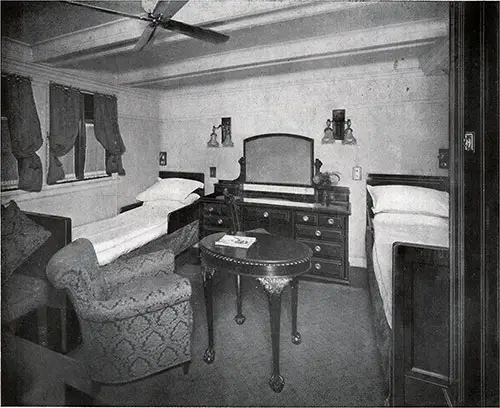 First Class Deluxe Stateroom. GGA Image ID # 125075d50b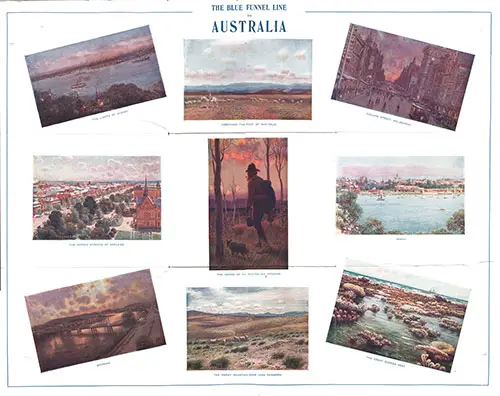 Paintings of Australia. Top Row: The Lights of Sidney; Kosciusko - The Roof of Australia; and Collins Street, Melbourne. Middle Row: The Garden Streets of Adelaide; The Nomad of the Australian Interior; and Perth Harbor. Bottom Row: View of Bridge at Brisbane; The Snowy Mountains Near Yass Canberra; and The Great Barrier Reef. GGA Image ID # 12515736d2