Anchor-Donaldson Line Letitia and Athenia - 1926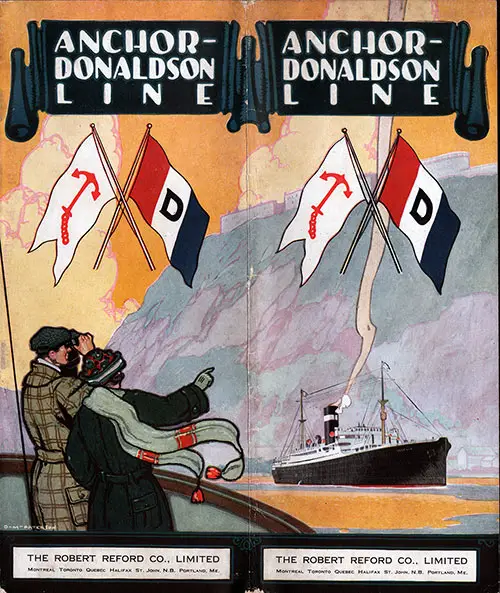 Front Cover, Anchor-Donaldson Line Brochure on the Steamships Letitia and Athenia - 1926. GGA Image ID # 1178393d87
The Anchor-Donaldson Line provides a profusely illustrated brochure on the cabin class accommodations available on the SS Letitia and SS Athenia. This rare booklet was published in November 1926 and documents the two sister ships with interior and exterior photographs.
SISTER SHIPS OF COMFORT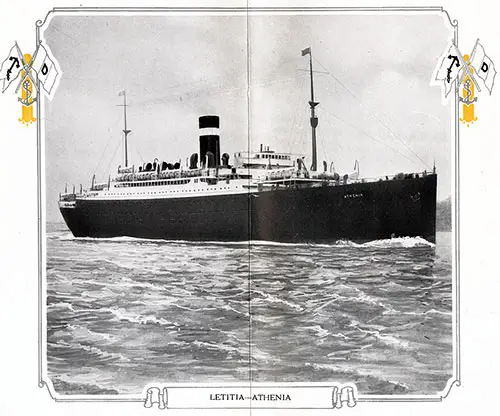 S. S. LETITIA and S. S. ATHENIA, Both 13,500 Tons. GGA Image ID # 115f375cab
Some people desire novelty and a sense of adventure when traveling at sea, while others look for that comfort they enjoy at home. Both these qualities are blended to a really remarkable degree on these two sister ships.
On these snug, cozy liners all your desires are met with effortless ease suggestive of home; yet there is an atmosphere of adventure abroad during the voyage to satisfy every spirit.
On each ship you experience time-honored Anchor- Donaldson Service, conforming to the most modern standards obtaining in the Americas, mellowed by traditional Scotch hospitality.
The" Letitia" and the "Athenia" are cabin ships carrying two classes only. For a very moderate fare passengers have at their disposal, elegant public rooms of luxury which is usually associated with saloon accommodation.
Each has an Entrance Hall Lounge, Nursery, Drawing Room, Lounge, and Smoking Room. Also, the "Athenia" possesses a verandah cafe, omitted on her sister ship to give extra space to the Smoking Room.
Large dining saloons and well-appointed staterooms ensure complete sea comfort. The cabin accommodation is heated throughout by steam radiators, and the public rooms by steam pipes, while adequate ventilation is assured by a natural supply and mechanical extraction.
The illustrations which follow in this booklet give but an idea of the enjoyment offered by a voyage on the "Letitia" or the "Athenia."
Both ships are the last word in modern ship construction. They are of the' shelter-deck" type, of handsome appearance, with a straight stem and cruiser stem, two steel masts, and well- proportioned funnel.
Their dimensions are:—length, 540 feet; breadth, 66 feet; depth, 42 feet; loaded draught, 27 feet, 8 inches; and gross tonnage, 13,500 tons.
Their propelling machinery consists of two sets of Brown-Curtis double reduction geared turbines, driving twin screws, and all the latest appliances are fitted to ensure a steady running and freedom from vibration.
Steam is supplied by three double-ended and two single-ended boilers, arranged to burn oil, and with a working pressure of 210 pounds per square inch.
Both ships were built especially for the one-class cabin passenger service between Glasgow and Canada; both possess excellent third-class accommodation.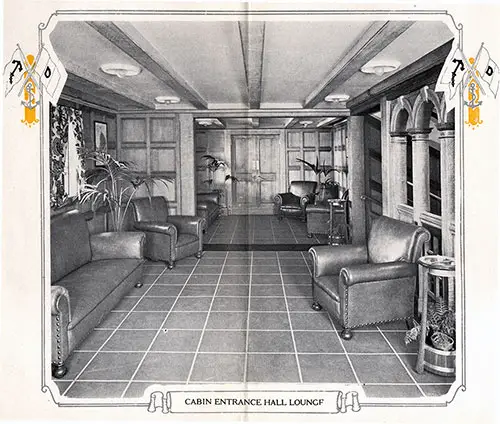 Cabin Entrance - Hall Lounge. GGA Image ID # 115f462b22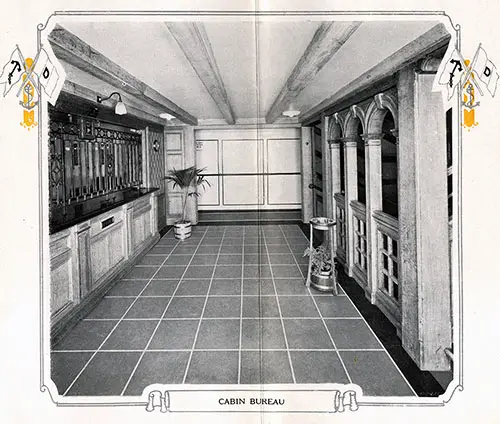 Cabin Bureau. GGA Image ID # 115f55fb9c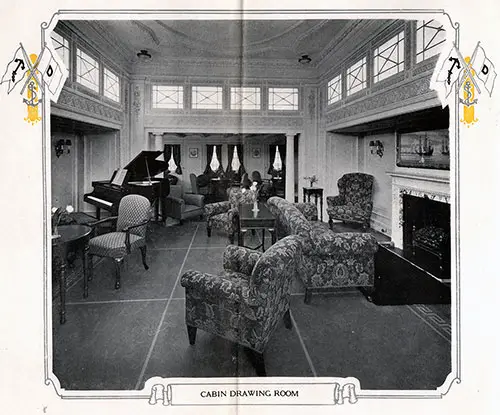 Cabin Class Drawing Room. GGA Image ID # 115fdda4bc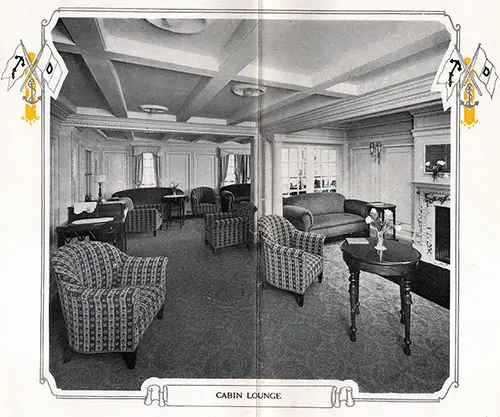 Cabin Class Lounge. GGA Image ID # 1160060d3d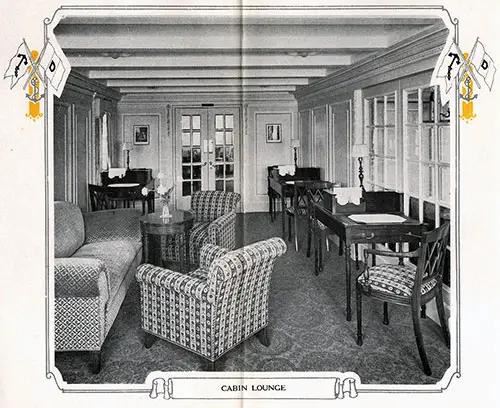 Another View of the Cabin Class Lounge. GGA Image ID # 11602ff9c4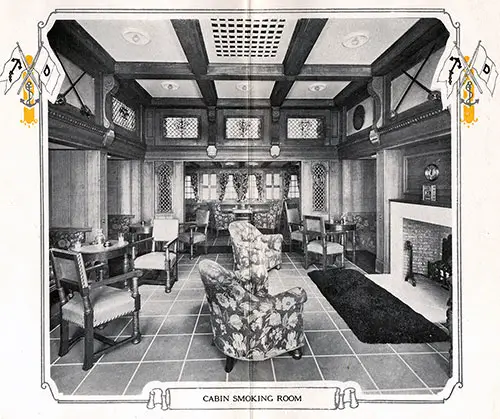 Cabin Class Smoking Room. GGA Image ID # 11608d3ec6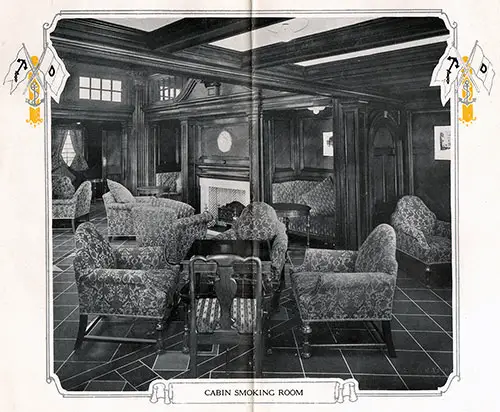 Another View of the Cabin Class Smoking Room. GGA Image ID # 1160cb2574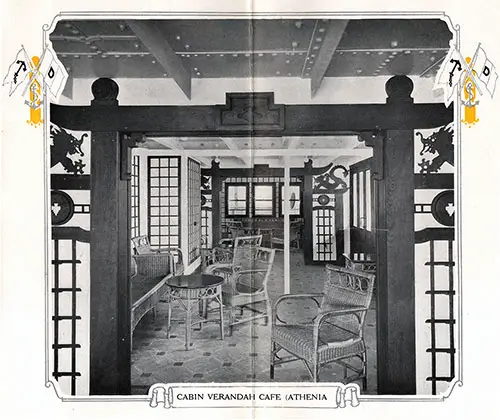 Cabin Class Verandah Café - SS Athenia. GGA Image ID # 1160fcca51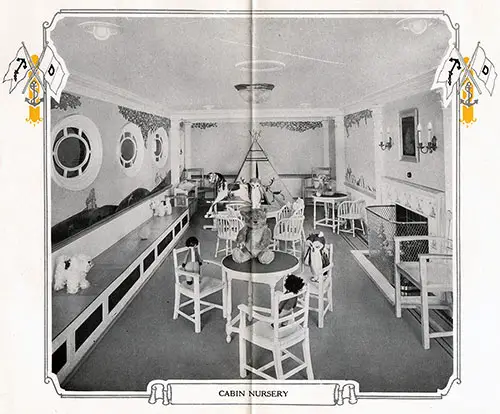 Cabin Class Nursery. GGA Image ID # 11612a97dc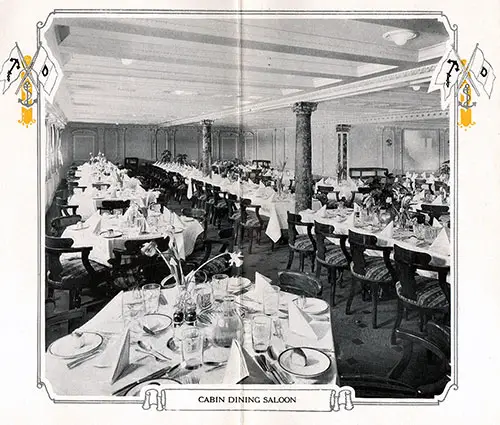 Cabin Class Dining Saloon. GGA Image ID # 116173da5e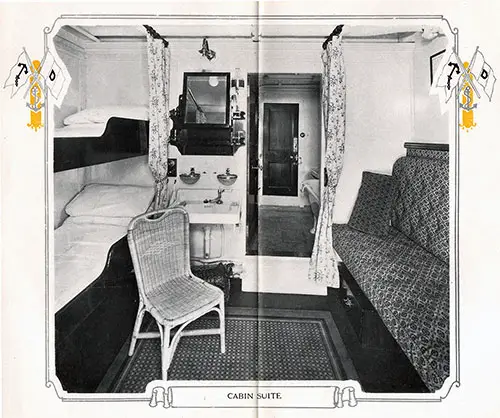 Cabin Class Suite. GGA Image ID # 1161a4c883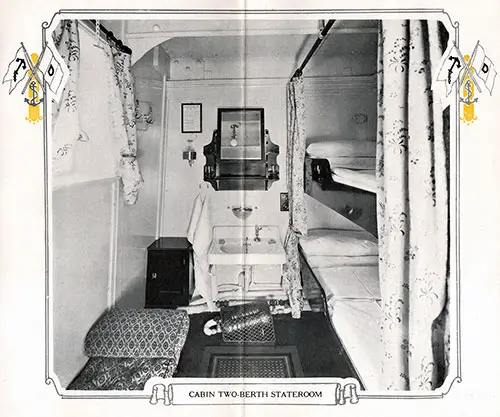 Cabin Class Two-Berth Stateroom. GGA Image ID # 1161ed9b4d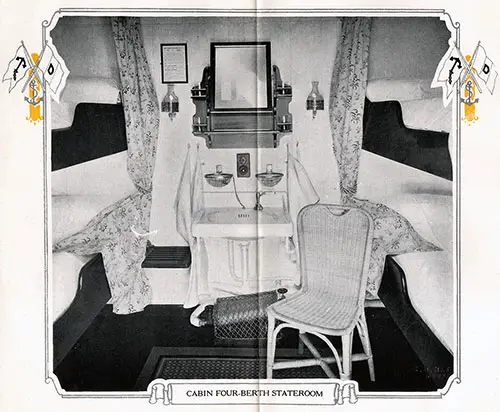 Cabin Class Four-Berth Stateroom. GGA Image ID # 1162c29bfc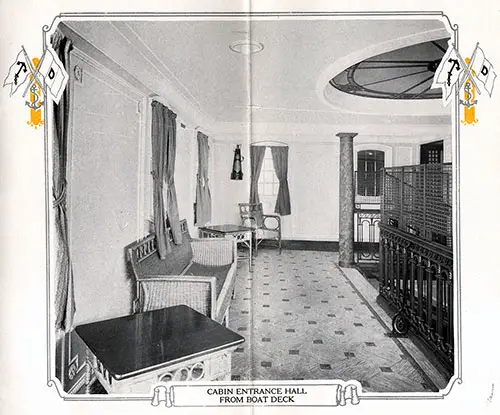 Cabin Class Entrance Hall - View from Boat Deck. GGA Image ID # 11630075fb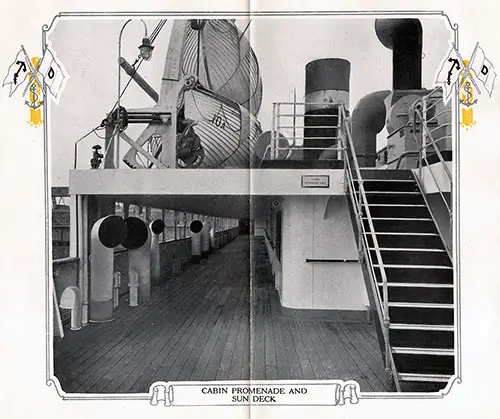 Cabin Class Promenade and Sun Deck. GGA Image ID # 116374c748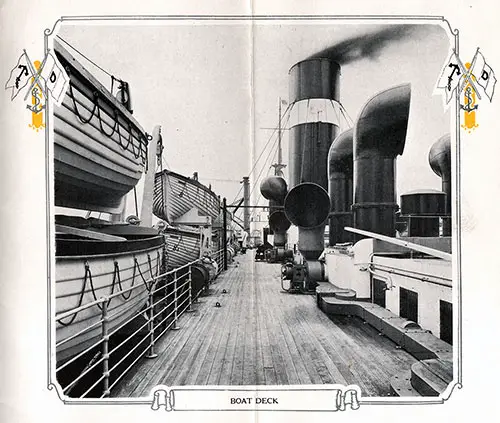 View of the Boat Deck. GGA Image ID # 11637e6caf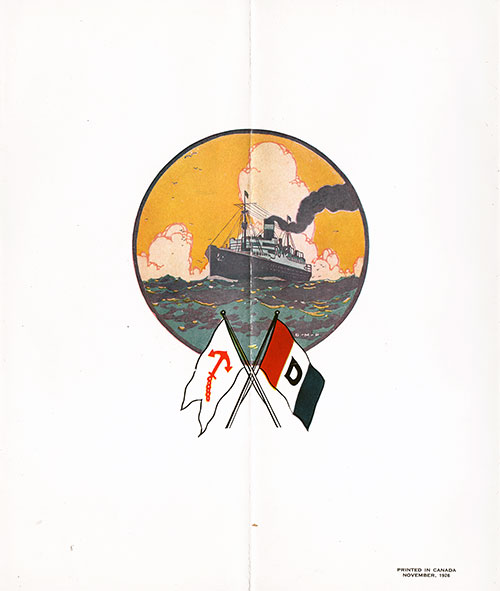 Back Cover, Anchor-Donaldson Line Brochure on the Steamships Letitia and Athenia - 1926. GGA Image ID # 117883b83a