Navy Boot Camp Book 1973 Company 192 The Keel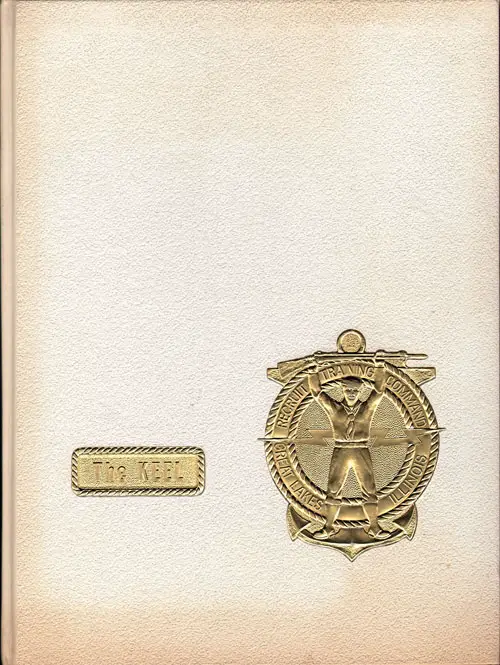 Front Cover, Great Lakes USNTC "The Keel" 1973 Company 192
Roster and Photos for Recruit Company 192 for 1973, United States Naval Training Center, Great Lakes, Illinois. Company Commander: RM1 E. J. Hambrick USN. 47 Men Graduated. Training Commenced 15 June 1973 and Concluded 2 August 1973.
Company 73-192 Organization and Schedule
ORGANIZATION: 1st Regiment | 22nd Battalion
COMMENCED TRAINING: 15 June 1973
COMPLETED TRAINING: 3 August 1973
Company 73-192 Leadership
REGIMENTAL COMMANDER: LTJG J. C. Burton USN
BATTALION COMMANDER: HTCM L. P. Becker USN
BATTALION ADJUTANT: GMCS D. E. Lloyd USN
BATTALION MCOMPANY COMMANDER: RM1 E. J. Hambrick USN
MAINTENANCE SUPERVISOR: EN1 D. W. Arlinder USN
COMPANY COMMANDER: RM1 E. J. Hambrick USN
Company 73-192 Recruit Roster
Anderson, James R.
Bateson, Frederick Paul
Bell, Michael Alan
Bell, Ronnie Eugene
Best, Gordon Lee
Briley, Charles David
Cannady, Thomas Wayne
Canda, Rockwell Benjamin
Comstock, Kris W.
Croll, Michael Phillip
Edwards, Larry Allen
Fredricks, Dennis
Goldsmith, James Irwin
Green, Ricahrd Charls
Grawl, Edward Thomas
Gunderson, Scott Martin
Hadley, Robert Henry
Haines, Allan Douglass
Highlander, Walter
Frye, David Stewart
Highton, Richard David
Jarratt, Wallace Curtis
Jenne, Matthew Thomas
Johnson, Howard Nelson
Jones, Howard Macoy Jr.
Karr, John Walter
Knauf, Steven Predmore
Lee, Bernard Emanuel
Lombardo, Thomas Edward
Lowe, David Wayne
Martindale, Philip
Merring, Alan Edward
McNeal, Donald Eugene
Ratcliff, Donald Lee
Samuel, Edward Charles
Schafer, Monte Joe
Shanahan, P. J.
Smith, Michael Stevenson
Stowers, Gorden Wayne Jr.
Stratten, Eugene Harvey
Titus, William Edward
Vronek, Andrew Martin Jr.
Wenger, Michael Edwin
Wensko, Philip Thomas
Winhoven, Joseph G.
Winker, Thomas Edward
Winters, Lewis Niles Jr.
Navy Boot Camp Recruit Photos - Company 73-192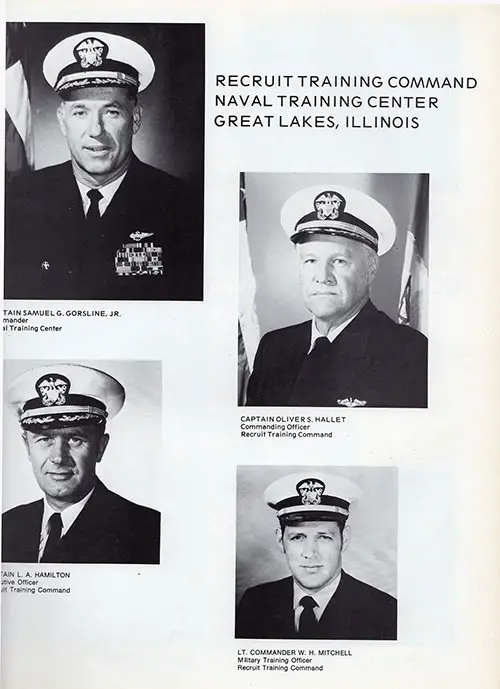 Great Lakes Recruit Training Command, Page 1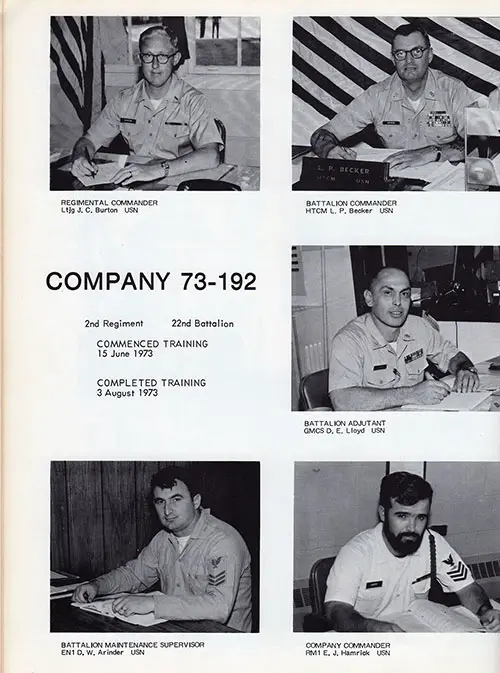 Company 73-192 Leadership, Page 2
Company 73-192 Recruits, Page 3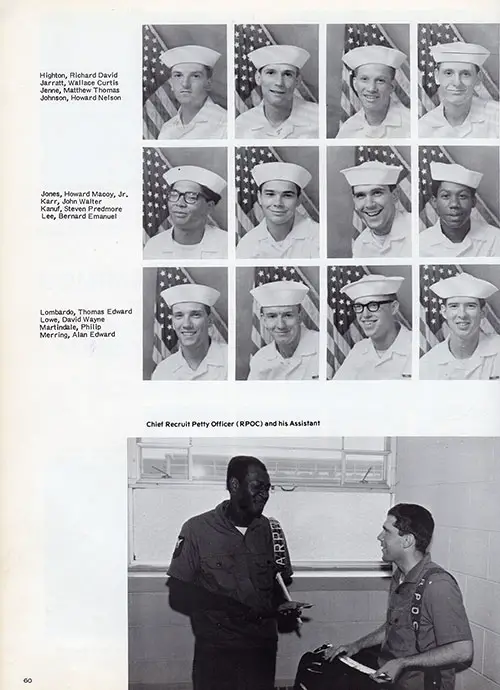 Company 73-192 Recruits, Page 4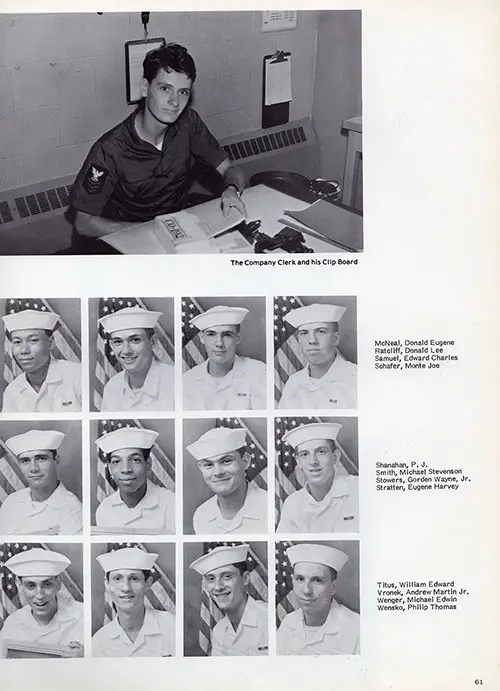 Company 73-192 Recruits, Page 5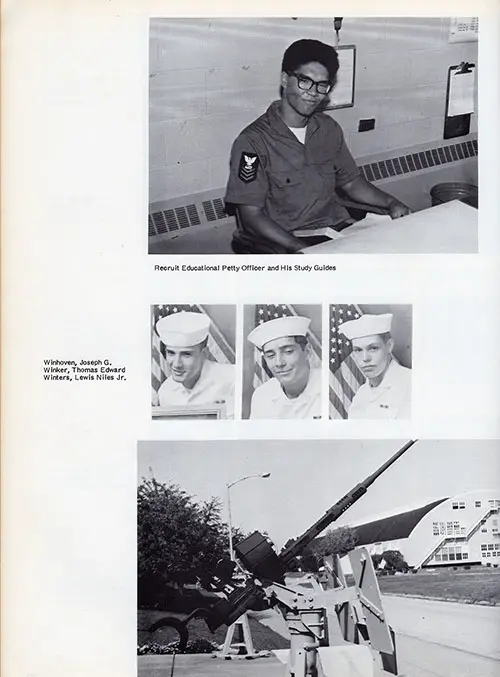 Company 73-192 Recruits, Page 6
Company 73-192 Great Lakes RTC Yearbook Images and Roster contributed by Wally Jarratt.