Navy Boot Camp Book 1970 Company 112 The Keel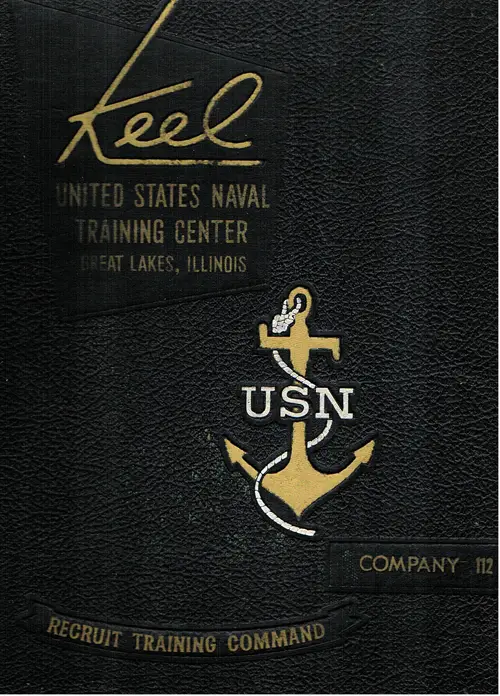 Roster and Photos for Recruit Company 112 for 1970, United States Naval Training Center, Great Lakes, Illinois. Company Commander: G. L. Pitts, BM1. Training commenced 12 March 1970 and concluded on 20 May 1970. 75 Men Graduated.
Company 70-112 Organization and Schedule
ORGANIZATION: 1st Regiment 13th Battalion
COMMENCED TRAINING: 12 March 1970
COMPLETED TRAINING: 20 May 1970
Company 70-112 Leadership
Brigade Commander: LT CDR H. C. Morse, USN
Regimental Commander: LT CDR V. Levin, USN
Company Commander: G. L. Pitts, BM1
Company 70-112 Recruit Roster
Joseph Sellers, RPOC
Arthur Noyes, EPO
Frank Anglisano, First Platoon Leader
Michael Davis, MAA
Lawrence Skrant, Company Clerk
???
???
???
???
???
Peter Bennie
Archer Bradley
Michael Brinkman
Thomas Brown
James Broderick
Robert Buis
Ronald Christie
James Davis
Thomas DiGiacomo
Robert Dobronz
Charles Dumas
Dennis Durkin
Thomas Dutra
Cornelius Eastman
Charles Eveland
Francisco Fanfan
Joseph Frisch
Samuel Hannon
Chrostopher Holmes
Lonnie Holt
???
???
???
???
Larry Jones
C. Kalmanowicz
R. Knickerbocker
Allen Kroczaleski
Paul Kuczeryn
F. Leadbetter
James Lenaway
Gerard Leopardi
Bradley Litton
Jerry Littiken
Dan Locey
Frank Luek
Curtis
Wray Mathews
? McCoy
???
???
???
???
???
???
???
???
C. Schneidewind
Daryl Silver
Austin Smallwood
Gerald Spradlin
Lynn Stallings
L. Stradnick
Robert Taylor
David Thomas
Joseph Toth
John Unrue
Robert Vail
Otis Walker
Stephen Wicks
Jack Williamson
Wallace Pobilo
James Williams
John Cheney
???
Navy Boot Camp Recruit Photos - Company 70-112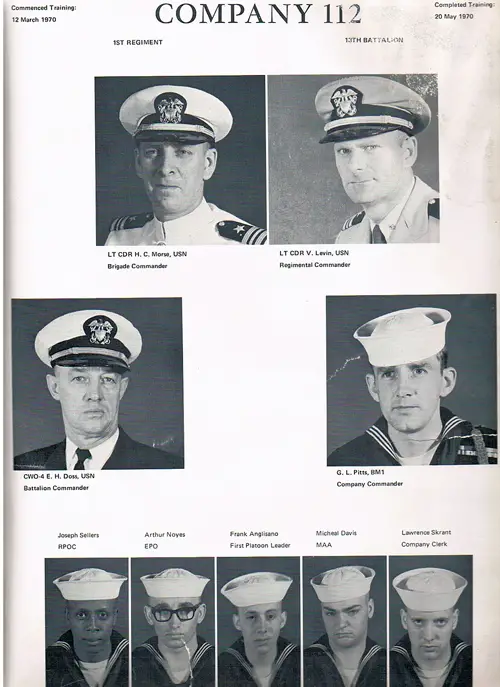 Company 70-112 Recruits, Page 1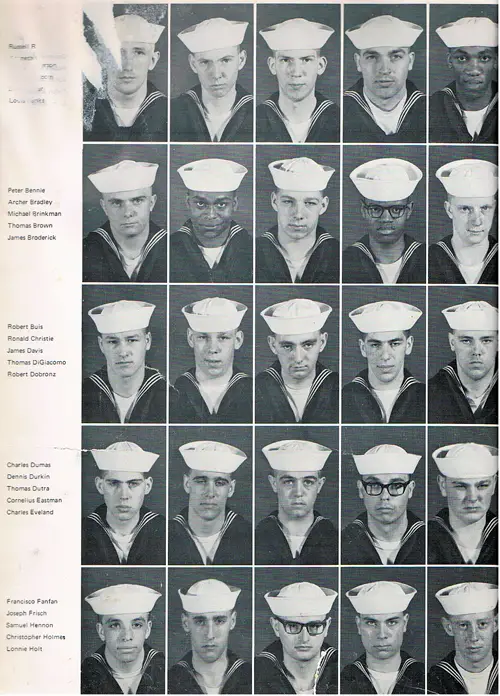 Company 70-112 Recruits, Page 2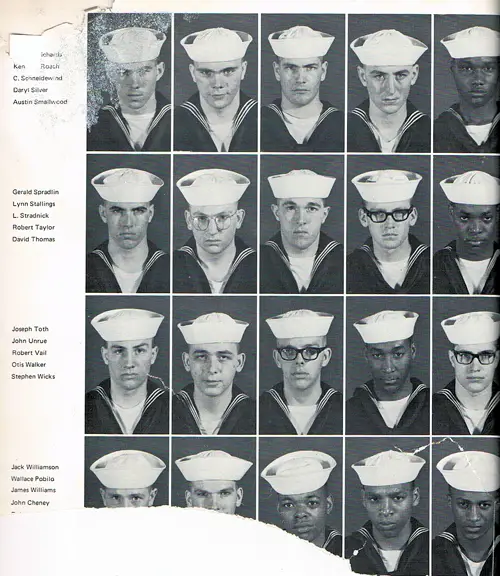 Company 70-112 Recruits, Page 3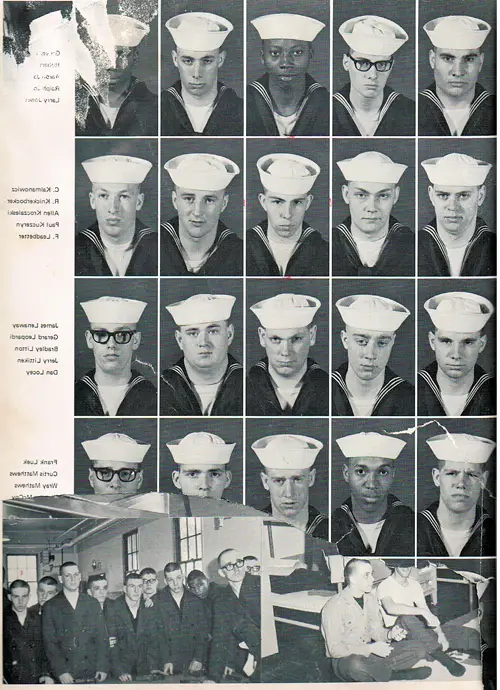 Company 70-112 Recruits, Page 4
USNTC Book Scans for 1970 Company 112 Contributed by Allen Kroczaleski, November 2010