Navy Boot Camp Book 1965 Company 231 The Keel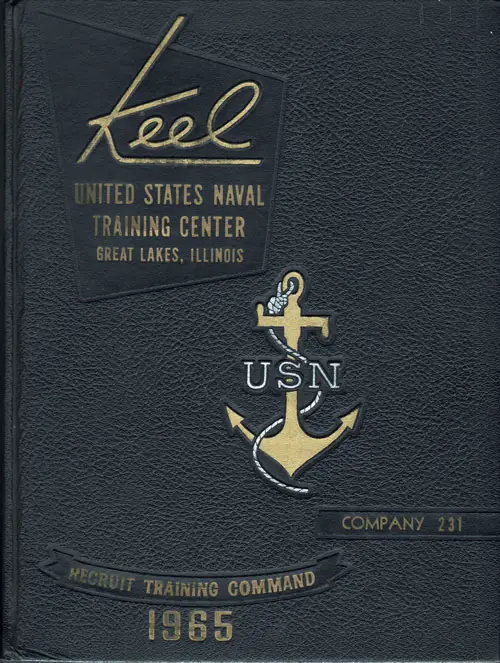 Front Cover, USNTC Great Lakes "The Keel" 1965 Company 231. GGA Image ID # 1b34e5c15f
Roster and Photos for Recruit Company 231 for 1965, United States Naval Training Center, Great Lakes, Illinois. Company Commander: E. B. Morey, MMC. Commenced Training 25 June 1965; Completed Training 23 August 1965. 82 Men graduated.
Company 65-231 Organization and Schedule
Organization: 1ST REGIMENT, 16TH BATTALION
Commenced Training: 25 June 1965
Completed Training: 23 August 1965
Company 65-231 Leadership
Brigade Commander: LT C. E. Vaughn, USN

Regimental Commander: LTJG M. Dunn, USNR

Battalion Commander: ENS J. S. Pollak, USNR

Company Commander: E. B. Morey, MMC

Company 65-231 Recruit Roster
W. Parker, Jr.
RPOC
P. Cook, Jr.
EPO
J.Rice
First Platoon Leader
J. Winters
MAA
K. A. Loveland
American Spirit Honor Medal Winner and Company Clerk
Ross A. Allie
L. W. Anderson
Mack C. Bailey
Ralph D. Barr
R. C. Barman, Jr.
Barry L. Berg
Thomas J. Bina
James A. Brown
David J. Buehrle
Freddie L. Carver
D. L. Chevalier
M. P. Chesterfield
T. D. Czarnecki
John V. Dahlgren
Roy J. Dean
Robert S. Dell
John J. Deliman
John S. Downey
Jessie L. Dupuis
T. L. Edwards
Omar H. Edwards
Michael A. Evans
B. Fenstermacher
Ernest K. Fry
Dale U. Gaustad
M. L. Grabow
Jon W. H. Gray
R. F. Grossman
Richard Q. Hahn
Kim V. Hale
L. D. Harkness, Jr.
Oscar E. Hayes
Carl D. Hill
Thomas R. Hill
Roy E. Hoffman
K. C. Issendorf
J. W. Johnson, Jr.
M. R. Kelly
M. H. Kingman
George L. Knouse
E. E. Koepsell
W. H. Kohler
Clyde J. Lamborn
J. T. Lancaster
Charles R. Land
L. W. McQuaid, 1I1
James R. McVeigh
D. E. Milling
Robert H. Myers
K. J. Nicholas
J. J. Papatola
Jerry W. Petrey
Alan C. Punches
John W. Rice
E. A. Rohloff
Gregory Saylor
R. E. Schultz
Philip J. Simon
Kenneth L. Smith
Gary W. Smith
A. D. Sprecher, I1
John N. Still
Danny K. Taylor
Robert A. Unrue
Walter A. Upton
Carl B. Wenrich
R. H. Wert, Jr.
T. L. Wiger, Jr.
R. G. Yarletts
Norman A. Solow
E. J. Smith
R. J. Davidson
P. F. Andreoli
E. Moss
R. Reichley
J. Wilson
WIllilmiwi-.
Navy Boot Camp Recruit Photos - Company 65-231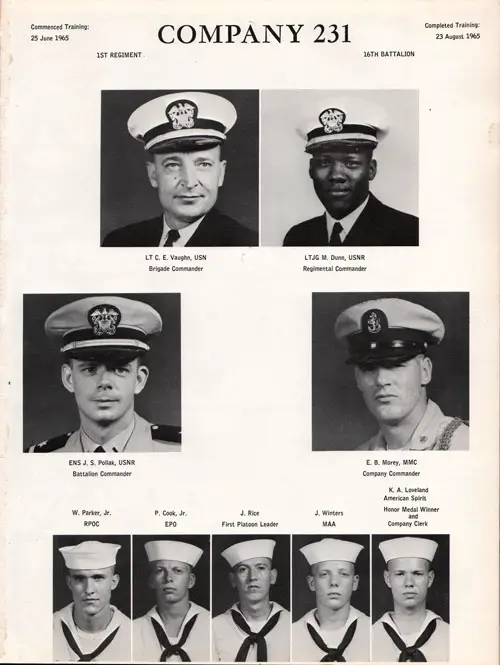 Company 65-231 Recruits, Page 1. GGA Image ID # 1b3525bf47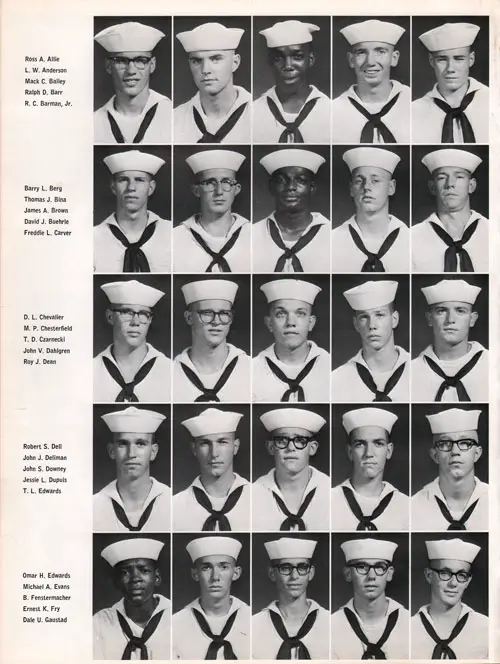 Company 65-231 Recruits, Page 2. GGA Image ID # 1b35d46600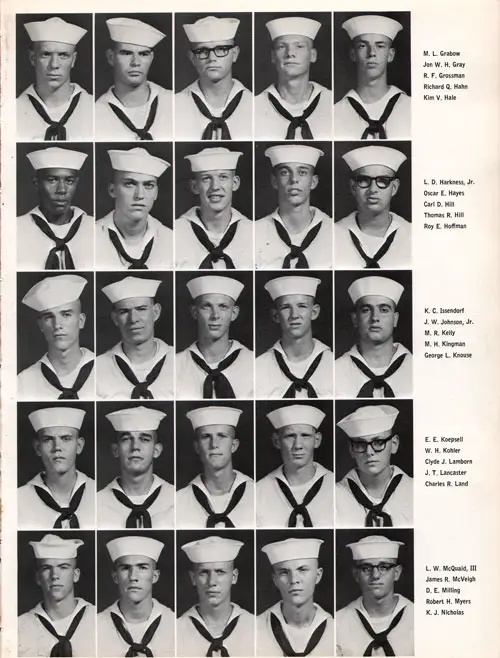 Company 65-231 Recruits, Page 3. GGA Image ID # 1b35f41238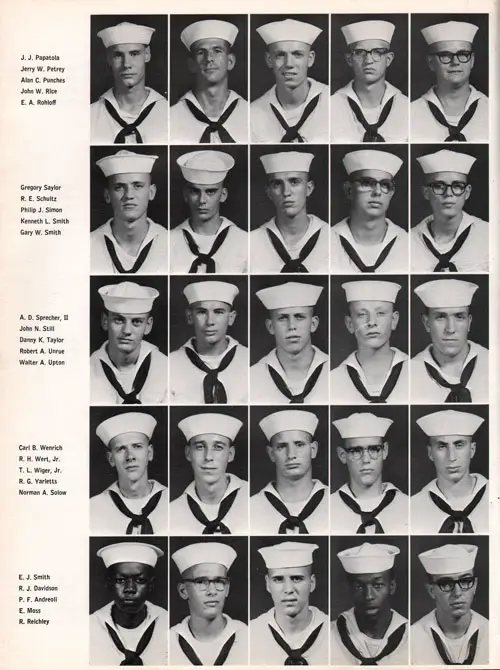 Company 65-231 Recruits, Page 4. GGA Image ID # 1b3638d4e4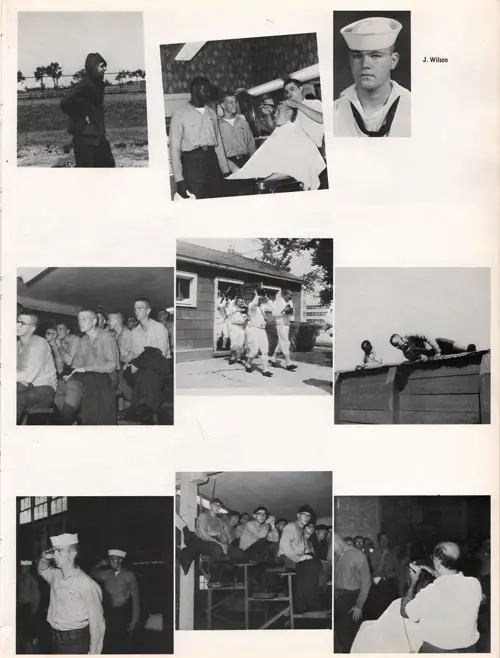 Company 65-231 Recruits, Page 5. GGA Image ID # 1b363c5bd5