Browse Navy Boot Camp Graduation Books by Year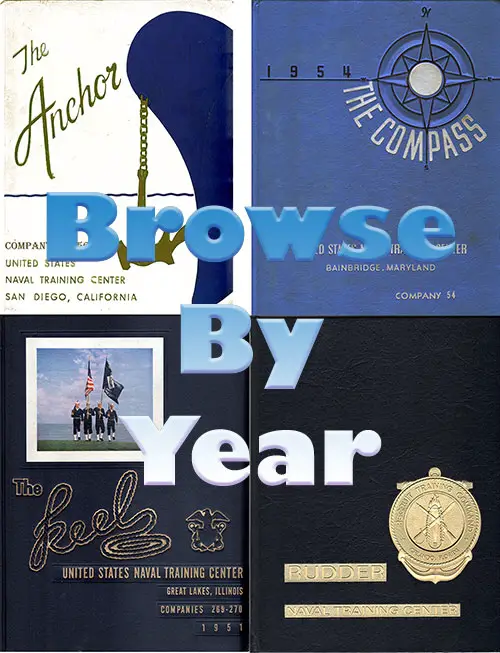 Browse our entire collection of U.S. Naval Training Center boot camp graduation yearbooks from Bainbridge (The Compass), Great Lakes (The Keel), Orlando (The Rudder), and San Diego (The Anchor).
NTC Boot Camp Graduation Yearbooks
1940s
1950s
1960s
1970s
1980s-2000
Help Us Expand Our Collection of Boot Camp Books
Do you have a Boot Camp graduation yearbook? If you do, and your book is not yet in our collection, please consider offering us high-resolution scans of the front cover and the pages with the company recruit photos. Typically this amount to 4-8 pages in total. If you can help, contact us at Thanks!