Navy Boot Camp Book 1969 Company 694 The Keel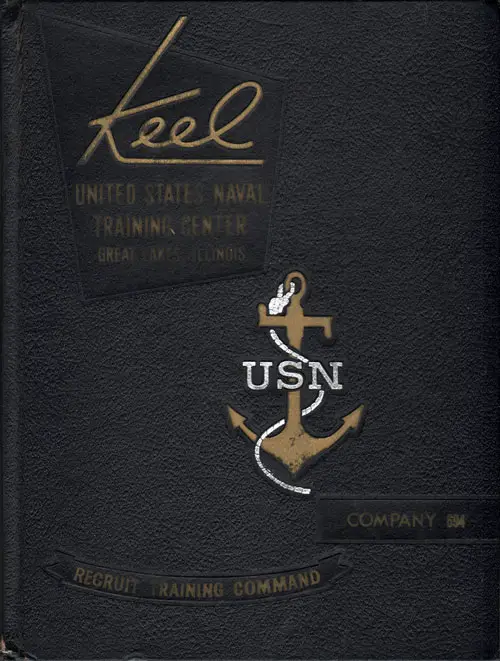 Roster and Photos for Recruit Company 694 for 1969, United States Naval Training Center, Great Lakes, Illinois. Company Commander: J. Waltrip, UT1. Training commenced 5 December 1969 and concluded on 12 February 1970. 66 Men Graduated.
Company 69-694 Organization and Schedule
Orginization: 1st Regiment, 13th Battalion
Commenced Training: 5 December 1969
Completed Training: 12 February 1970
Great Lakes Leadership Command
Brigade Commander: LT CDR H. C. Morse, USN
Regimental Commander: LT CDR V. Levin, USN
Battalion Commander: CWO-4 E. H. Doss, USN
Company Commander: J. Waltrip, UT1
Note from Al Erickson (69-669)
I graduated with Company 669. I have my graduation program. I have found some inconsistencies between my Official Graduation Review Program and your website. My Program indicates that Company 694 was graduated Friday 06 FEB 1970 along with my Company 669 not 12 FEB 1970.
Ceremonies began at 1400hrs.  Most of the names and ranks are the same except for the Brigade, Regiment and Battalion Commanders. My program also shows J. E. Glebs as the Honorman in Company 694. -- Al Erickson
Company 69-694 Recruit Roster
Paul McDonough - RPOC
Larry Horton - EPO
William Gruene - First Platoon Leader
Lawrence Crane - MAA
William Bailey - Company Clerk
Ralph Addleman
John Backes
Walter Baskette
Sammy Bilotta
R. Butterworth
James Byers
Jacob Confer
William Craig
Robert Currivan
Philip Delmore
Joseph Delach
Robert Demers
Bruce Deuso
Jerry Drake
Duane Engle
Michael Ford
Martin Gabriella
John Giannini
John Glebs
Jake Grout
Thomas Imholt
Andrew Kelley
Karl Klankowski
John Laughter
Kenneth Lawson
Carl Ledoux
Randell Leonard
Gary Lucchesi
Steven McCay
Phillip Mennor
John Morrow
Edward Morris
George Nance
John Quinn
David Reilly
John Reynolds
Bruce Richardson
Joseph Sartori
Constant Saveski
Robert Schano
Carl Searcy
Peter Shore
James Sisler
Keith Smith
James Stefaniak
Edward Stone
Michael Thompson
Thomas Vanslyke
Michael Wheeler
Melvin Wilcox
Richard Winslow
Larry Wolfanger
John Yahnke
Edward Yee
Jerry Yelverton
Pedro Montalvo
Steven Monahan
James Chilton
Roger Losey
Michael Warren
William Graham
Navy Boot Camp Recruit Photos - Company 69-694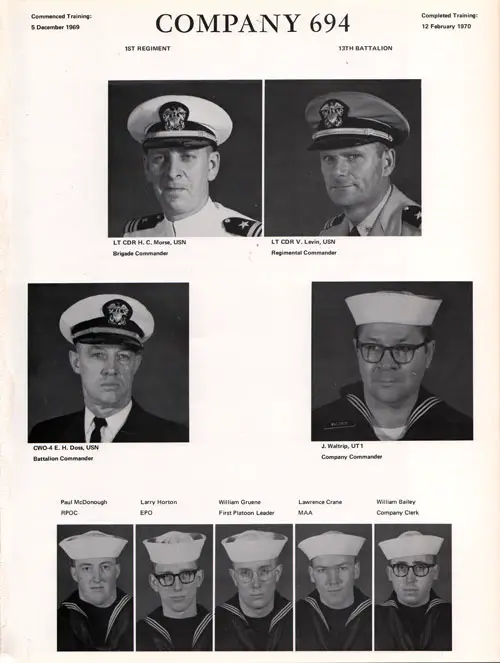 Company 69-694 Recruits, Page 1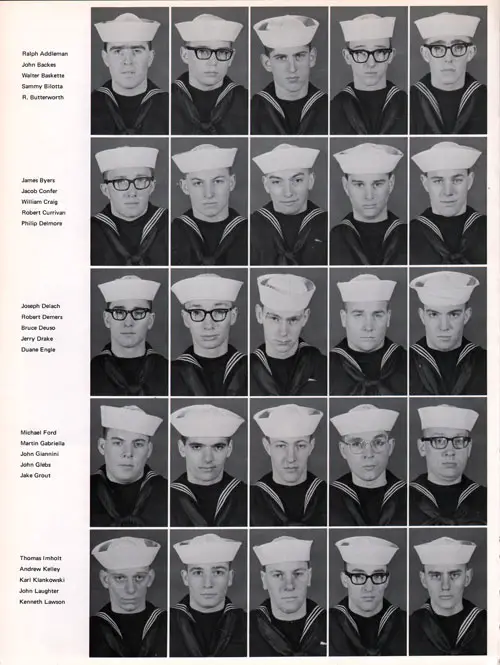 Company 69-694 Recruits, Page 2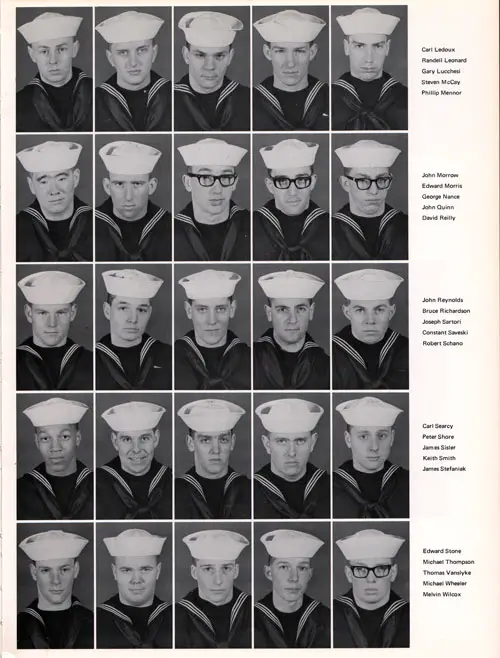 Company 69-694 Recruits, Page 3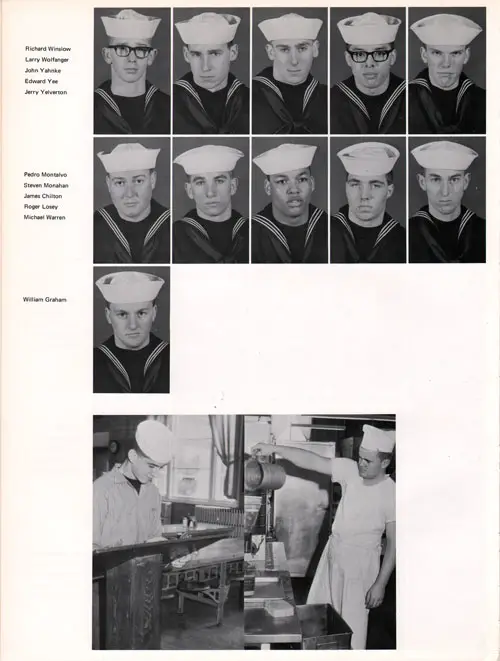 Company 69-694 Recruits, Page 4