White Stokes Mallo Topping
White or Caramel. The prime requisite for all soda fountains. On Sundaes it makes the crushed fruits or syrups cling at the top of the ice cream. Used in sodas they become creamy and delicate—and different.
Mallo Topping is ready for use right from the can, but—it ladles easier, it leaves the spoon more readily, it is more delicate and delicious and it goes farther—so saves money—if prepared thus:
About 1 part water or milk or cream to 3 parts Mallo. Beat up thoroughly as you whip cream, let stand for a few hours, and it becomes as light and fluffy as whipped cream and much more delicious.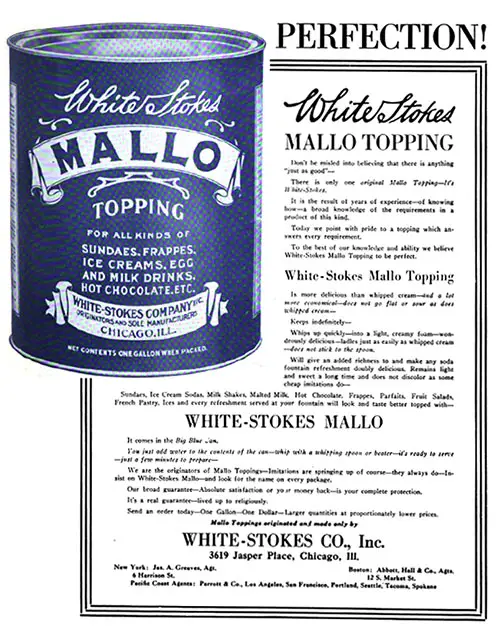 White Stokes Mallo Topping © 1915 White-Stokes Co., Inc.