Creamettes
Creamettes are an especially prepared, more tender, more delicious Macaroni product.
Creamettes, made from the creamy parts of the best selected durum wheat, are as different from ordinary macaroni as tenderloin steak is from round steak.
The special process by which Creamettes are made retains the sweet, nut-like flavor of the wheat, with a texture and tenderness as fine as a mushroom.
Use Creamettes with your favorite macaroni recipe tomorrow. They are always a delight. Creamettes cook in one-third the time required for ordinary macaroni.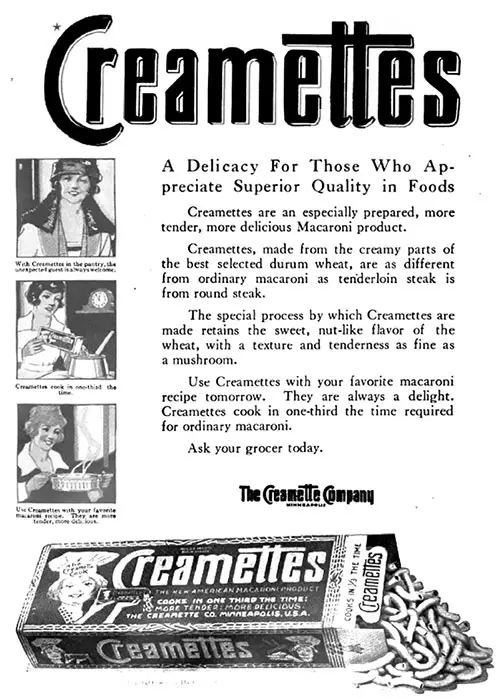 Creamettes Macaroni Advertisement, Good Housekeeping Magazine, October 1920.