Royal Rochester Percolator
A Royal-Rochester Percolator ensures a delicious, bright flavor, laden with the true coffee aroma. The pouring is uniformly clear and sparkling—the flavor delicious.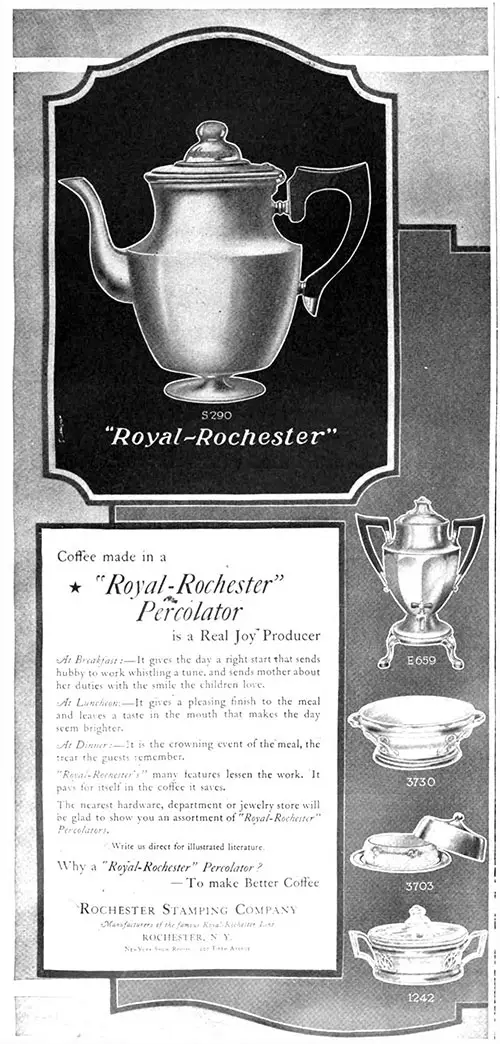 The chuckle-chuckle of a Royal-Rochester Coffee Percolator means a steaming, fragrant cup of rich, full-flavered coffee. Thirty seconds after starting, the inside of the Royal-Rochester Percolator is a very busy place.
The fragrant amber brew quickly bubbles into the clear, glass dome.
In a jiffy, delicious coffee is ready.
It can be drunk freely to the last drop with no fear of grounds.