Glenwood Gold Medal Double Oven
This Wonderful Range with Two Ovens Bakes Bread, Pies, Biscuits, Broils, Roasts, and Cooks Nine Different Vegetables -- All at One Time.
Although it is less than four feet long, it can do every kind of cooking for any ordinary family by gas in warm weather, or by coal or wood when the kitchen needs warming.
The coal section and the gas section are just as separate as though you had two separate ranges in your kitchen,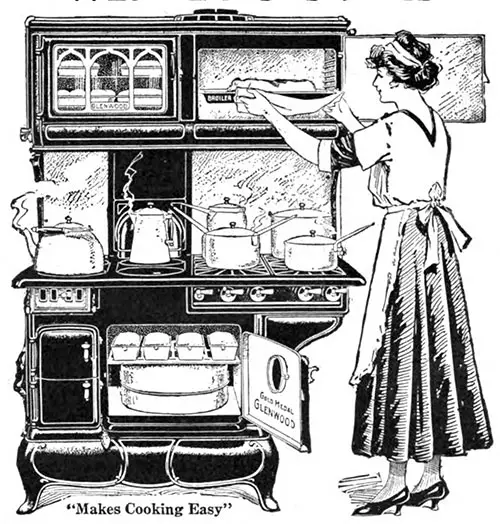 Glenwood Gold Medal Double Oven Advertisement, Good Housekeeping Magazine, October 1920.